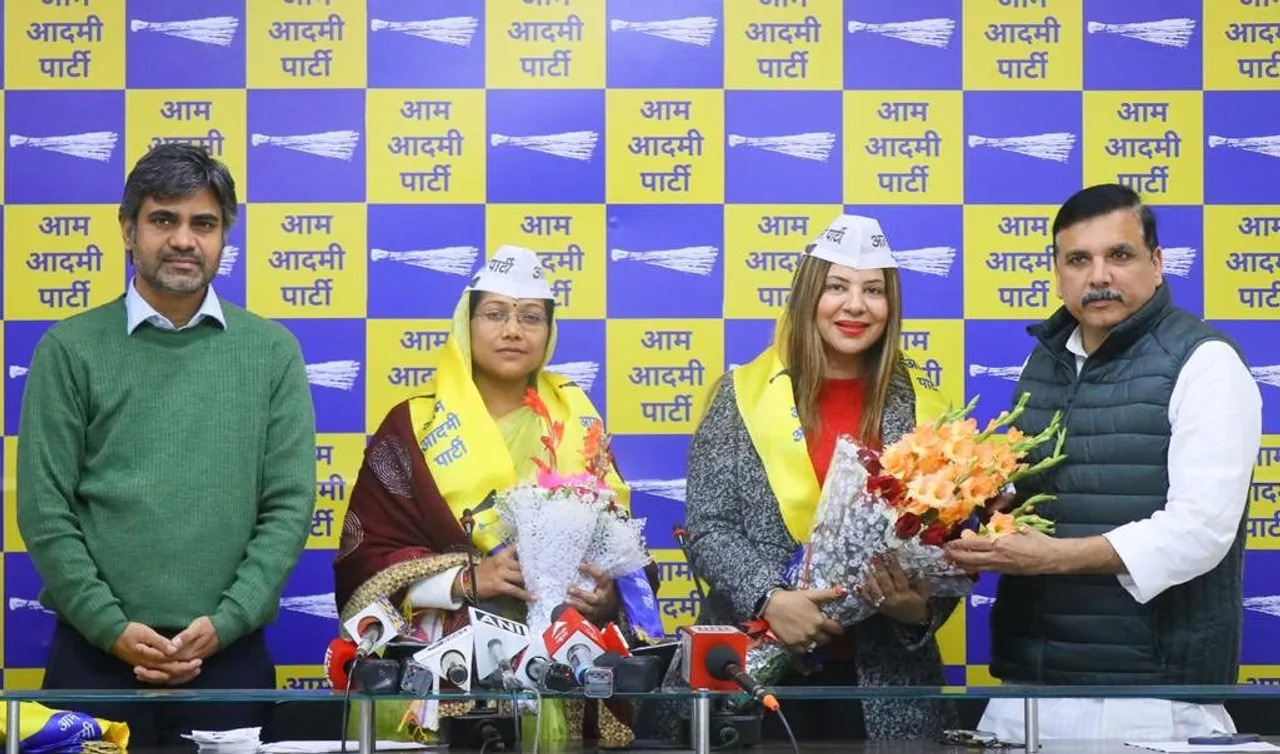 New Delhi: Actress Sambhavna Seth and Madhya Pradesh BJP leader Usha Kol joined the Aam Aadmi Party (AAP) here on Friday.
Also read: Vlogging of your dog dying? How insensitive can people be?
They joined the AAP at its headquarters in Delhi in the presence of party senior leader and Rajya Sabha MP Sanjay Singh and party national general secretary (Organisation) and Rajya Sabha MP Sandeep Pathak.
Impressed by the policies of Chief Minister Arvind Kejriwal, actress Seth and BJP leader Kol have joined the Aam Aadmi Party, Singh said.
Pathak said with the party expanding in all the states, it will gain strength across the country with the arrival of Seth and Kol.
Seth, who is a known face in Bhojpuri films, "The AAP government is doing very good work in Delhi. I joined it to do something good for the people." Kol, who was the vice president of Madhya Pradesh BJP's women unit, said, "The people of our area are deprived of health and education, I want to work in the field of education and health with the Aam Aadmi Party."