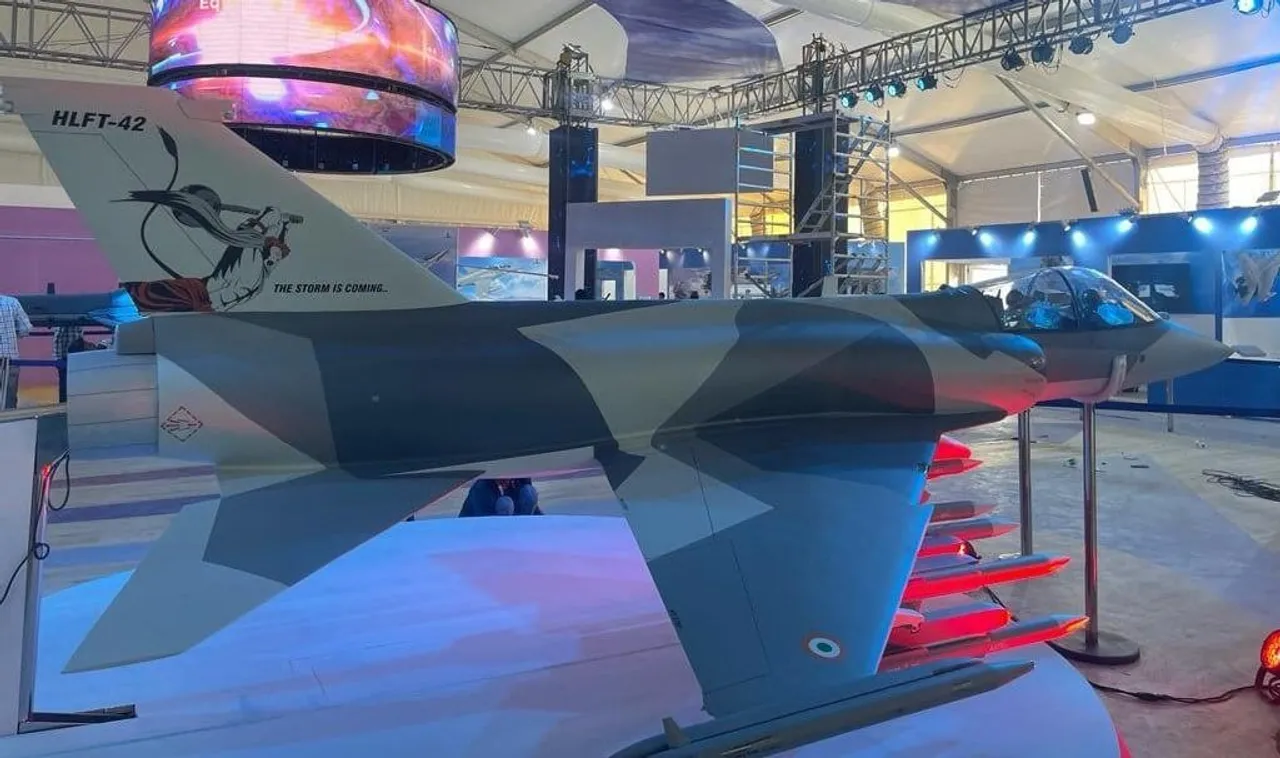 Bengaluru: The Hindustan Aeronautics Limited will display for the first time the scale model of Hindustan Lead in Fighter Trainer (HLFT-42), at the Aero India Show 2023 to be held here from Monday.
Embossed with a picture of "Bajrang Bali Hanuman" on its tail, HLFT-42 is the 'Next Gen Supersonic Trainer' that will play a "critical role" in modern combat aircraft training with state-of-the-art avionics like Active Electronically Scanned Array, Electronic Warfare Suite, Infrared Search and Track with Fly by Wire control system, the HAL said.
The image of Hanuman in an aggressive posture on the tail of HLFT-24 establishes the relation of the new aircraft with HLFT-24 Marut.
Also read: HAL's HLFT-42 set to fill the gap in training and actual combat conditions
As part of the five-day aerospace and defence show at the Air Force Station Yelahanka, the Bengaluru-headquartered company will display 'Aatmanirbhar Formation' flight of 15 helicopters consisting of all variants of Advanced Light Helicopter, 'Prachand' Light Combat Helicopter, and Light Utility Helicopter.
In a statement, the HAL said that it will showcase its full spectrum training capabilities and its range of products and technologies centred on the theme 'Innovate. Collaborate. Lead'.
Also read: India's defence exports to grow 3X to $5bn by 2024-25⁠⁠⁠⁠⁠⁠⁠
The HAL's major attraction at its indoor pavilion will be the scale model of Indian Multi Role Helicopter, next generation HLFT-42 and models of LCA Mk 2, Hindustan Turbo-shaft Engine-1200, RUAV, LCA Trainer, and Hindustan-228, it said.
The HAL said it will promote indigenously-built platforms to visiting defence delegations and hold business meetings with Original Equipment Manufacturers and customers besides signing agreements and contracts with its business partners for various projects.