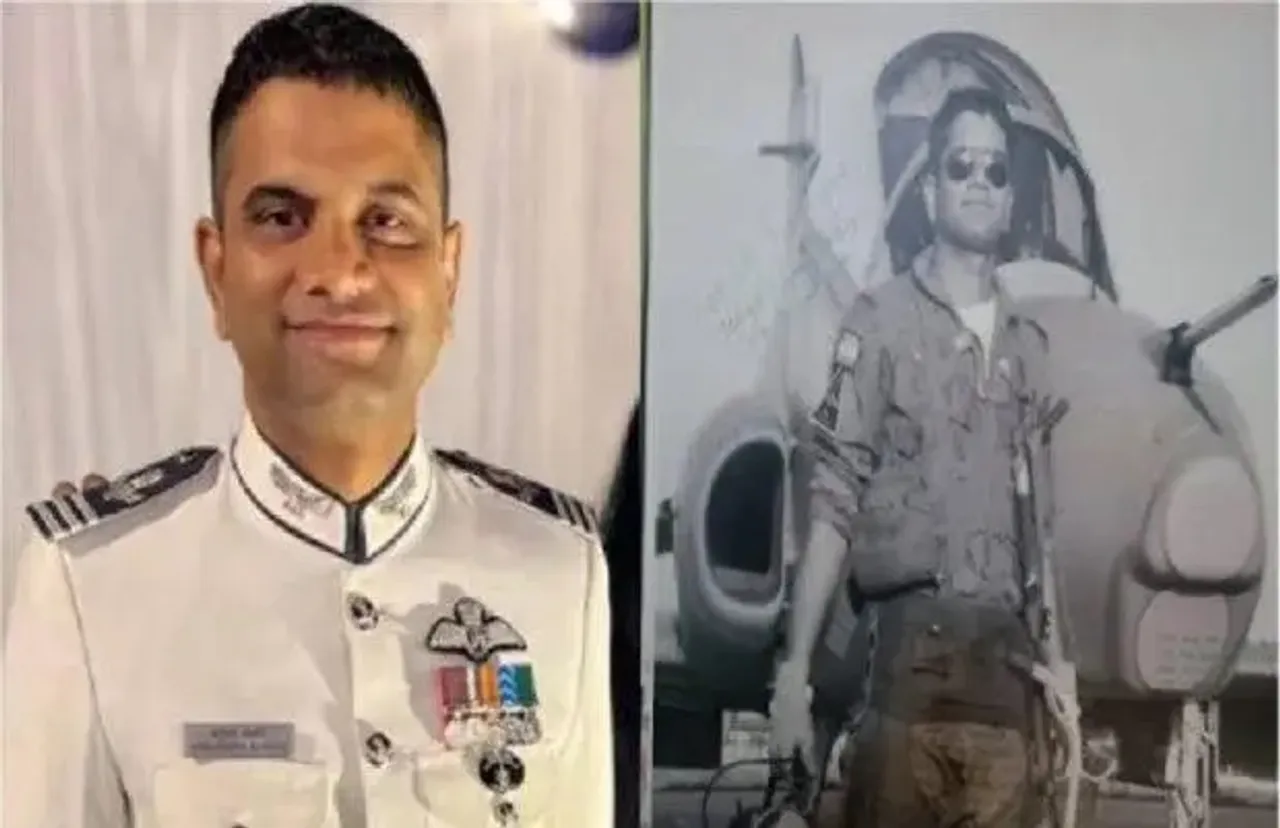 Belagavi (Karnataka): The body of Wing Commander Hanumanth Rao Sarathi arrived here on Sunday afternoon, a day after he was killed in a plane crash between Sukhoi-30 MKI and Mirage-2000 aircraft in Madhya Pradesh.
The two frontline combat aircraft of the Indian Air Force (IAF) crashed during a training mission in Madhya Pradesh's Morena district on Saturday, resulting in the death of Wing Commander Sarathi while two other pilots ejected safely.
Sarathi's body was flown in by a special IAF plane and it will be later taken to his home in Ganeshpur.
A pall of gloom has descended at the residence of Wing Commander Sarathi, an instructor at Tactics and Air Combat Development Establishment (TAC-DE) in Madhya Pradesh's Gwalior.
The family members and relatives were inconsolable with his untimely demise. The 35-year-old pilot is survived by his wife, a three-year-old daughter and a one-year-old son.
The IAF officer comes from a defence background. Sarathi's father Revansiddappa Sarathi is a retired honorary captain and brother Praveen Sarathi is a serving Group Captain.