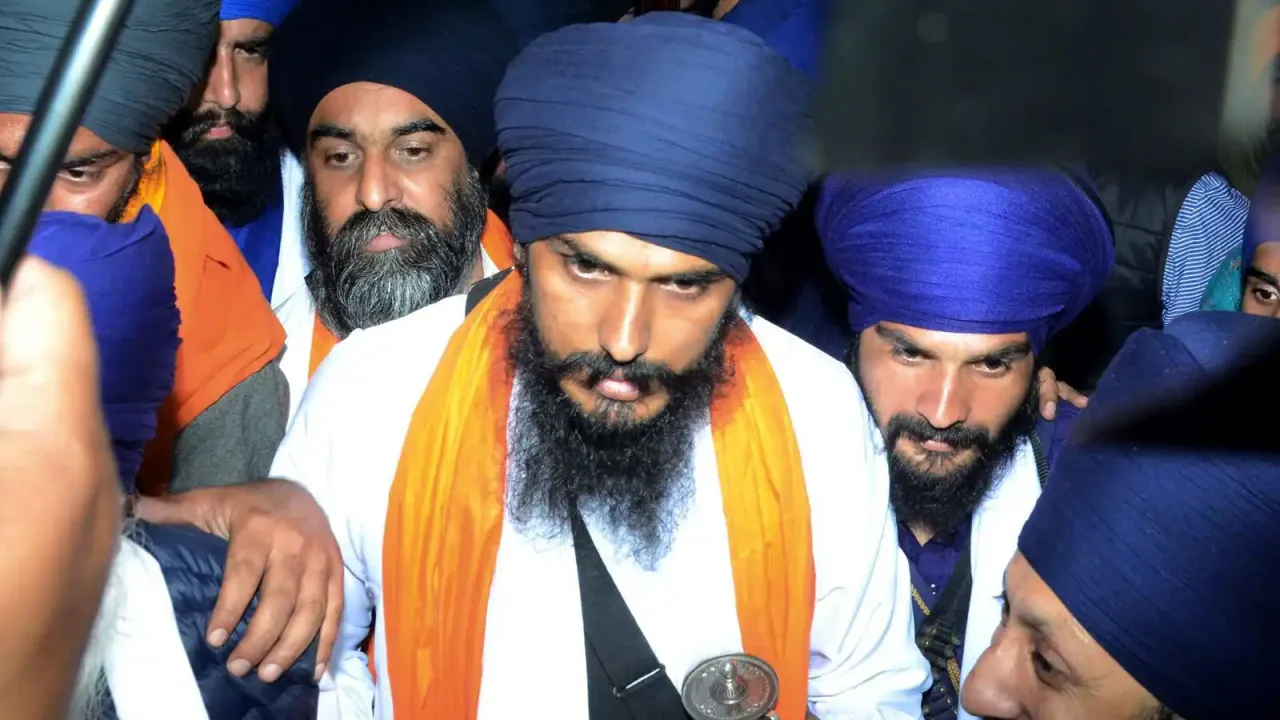 Chandigarh: Weeks after the violent Ajnala police station incident, Punjab police on Saturday arrested Sikh hardliner Amritpal Singh and nearly a dozen of his supporters after hours-long chase.
The internet has been suspended in several parts of Punjab till 12 pm on Sunday.
While an official statement from the Punjab police is awaited, sources said that police nabbed him from an area in Nakodar, near Jalandhar.
He had earlier escaped arrest in Mehatpur near Jalandhar, even as several of his close aides were arrested. Then began a long chase between police and Amritpal, which finally ended with his arrest near Nakodar, said sources.
Several of his supporters shared videos and messages asking for maximum assembly to prevent his arrest.
But the police, it appeared, were well prepared. The police were all geared up as Amritpal was scheduled to address a programme in Shahkot in the Jalandhar district.
As soon as he entered the district, the police acted swiftly. First several of his close aides, who always remain with him, were nabbed before Amritpal's arrest.
There is no clarity so far about arrests being made under which cases but the police latest action is linked with last month's siege at Ajnala police station near Amritsar.
During the siege, Amritpal and his supporters used force to take over the police station and even beat up police officers after one of his aides was arrested in a kidnapping and assault case.
As the incident sent shockwaves across the country, the Aam Aadmi Party government was under pressure from several quarters to strong action against the 29- years-old Sikh preacher.
Amritpal, who took over a pressure group "Waris Punjab De" last September after returning from Dubai, was openly advocating for Khalistan, a separate Sikh state.
He even said recently that merely possessing an Indian passport, which he described as a travel document, doesn't make him an Indian citizen.
While many were drawn to him, he was also accused of disturbing the hard-earned peace and harmony of Punjab.