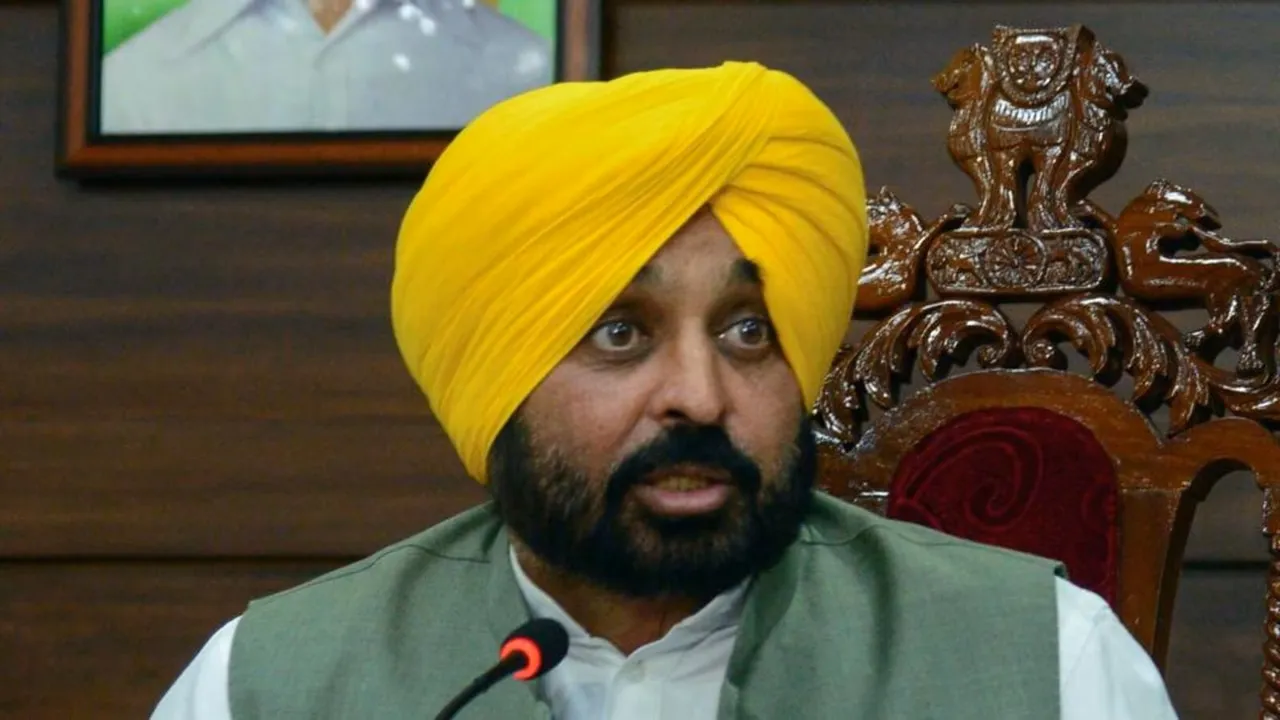 Ludhiana: Chief Minister Bhagwant Mann Thursday said forces inimical to Punjab are branding Punjabis as drug addicts to present a wrong picture of the state, making the comment after flagging off a bicycle rally as part of an anti-drugs campaign.
Over 25,000 people participated in the rally that started from the Punjab Agricultural University's campus here.
Forces inimical to Punjab are hellbent on branding Punjabis as drug addicts just to present a wrong picture of the state before the country, Chief Minister Mann said.
Since time immemorial Punjab has been the sword arm of the country and its food bowl, but ignoring this contribution of Punjabis, a malicious propaganda has been unleashed by some political parties to label these patriotic sons of the soil drug addicts, he said.
Punjab was constantly attacked by foreign invaders and Punjabis faced them valiantly, Mann said.
Now, Punjabis are fighting a war against narco-terrorism, which is being funded by anti-Punjab forces that want to derail the state's development, he said.
"We will together fail the nefarious designs of anti-Punjab forces," Mann said and added that the day is not far when Punjab will be a state free of drugs. People should take a pledge to achieve this, he said. Mann, who rode a bicycle for a short distance during the rally, said, "It is not a political rally or show of strength. It is an idea to take Punjab forward." Ludhiana Police Commissioner Mandeep Singh Sidhu claimed this was the country's biggest bicycle rally organised as part of an anti-drugs campaign.
Punjab has launched a crusade against drugs for which 'ardas' (prayers) were performed at the Golden Temple last month. Punjabis are blessed with an indomitable spirit of hardwork and resilience, he said.
Chief Minister Mann said his government has laid major thrust on the promotion of sports in the state, thereby, utilising the unbounded energy of the youth in a positive direction.
For the first time, the state government has given funds to players to prepare and excel in sports events, Mann said, adding that the result is Punjabis bagged 19 medals in the recently concluded Asian Games. He said every year, 2,100 posts are being advertised for recruitment in the Punjab Police. This inspires youngsters to work hard and become police officers, Mann said. Punjab has launched a major crackdown on drugs, and smugglers are being put behind bars, the chief minister said.
Flagging off the rally, Mann said it holds significance as it coincides with the commemoration of the martyrdom day of Kartar Singh Sarabha, one of the country's youngest revolutionaries, who was hanged by the British when 19.
Mann said people will remain indebted to the great martyr for his supreme sacrifice.
For the first time the state government has also remembered Sarabha's six other associates, who were hanged along with him, the chief minister said.
They are Shaheed Vishnu Ganesh Pingle (Pune, Maharashtra), Shaheed Jagat Singh (Tarn Taran), Shaheed Harnam Singh Sialkoti (Sialkot, Pakistan), Shaheed Bakshish Singh (Amritsar), Shaheed Surain Singh Senior (Amritsar) and Shaheed Surain Singh Junior (Amritsar).
People from all walks of life participated in the 13-km bicycle rally that started and ended at the university's campus, police said. Punjab Director General of Police Gaurav Yadav was also present at the event.