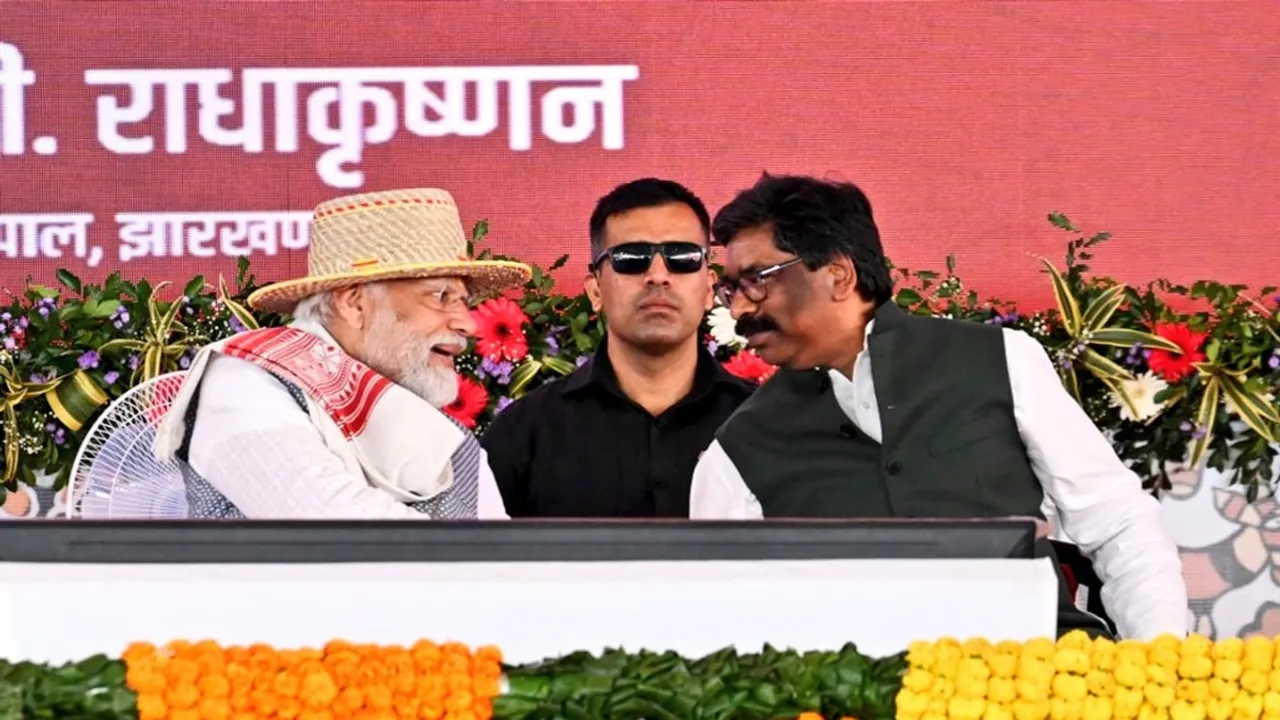 Khunti: Jharkhand CM Hemant Soren on Wednesday urged Prime Minister Narendra Modi to formulate special schemes for tribals, including those displaced for exploiting mineral resources of the state.
Addressing a public meeting in the presence of the PM in Khunti district, Soren said historians have failed to give tribal the place they deserve in history.
"We are hopeful that the target of development by you will prove to be a milestone for tribals. Jharkhand has huge mineral resources... Tribals have been displaced for exploiting resources, and we urge you to bring special schemes for the tribals," he told the prime minister.
"Historians have failed to give tribals the place they deserve in history. If we fail to protect primitive tribes, they will be extinct. I represent a tribal state. We have tried to reach government schemes to the last person in the state," he added.