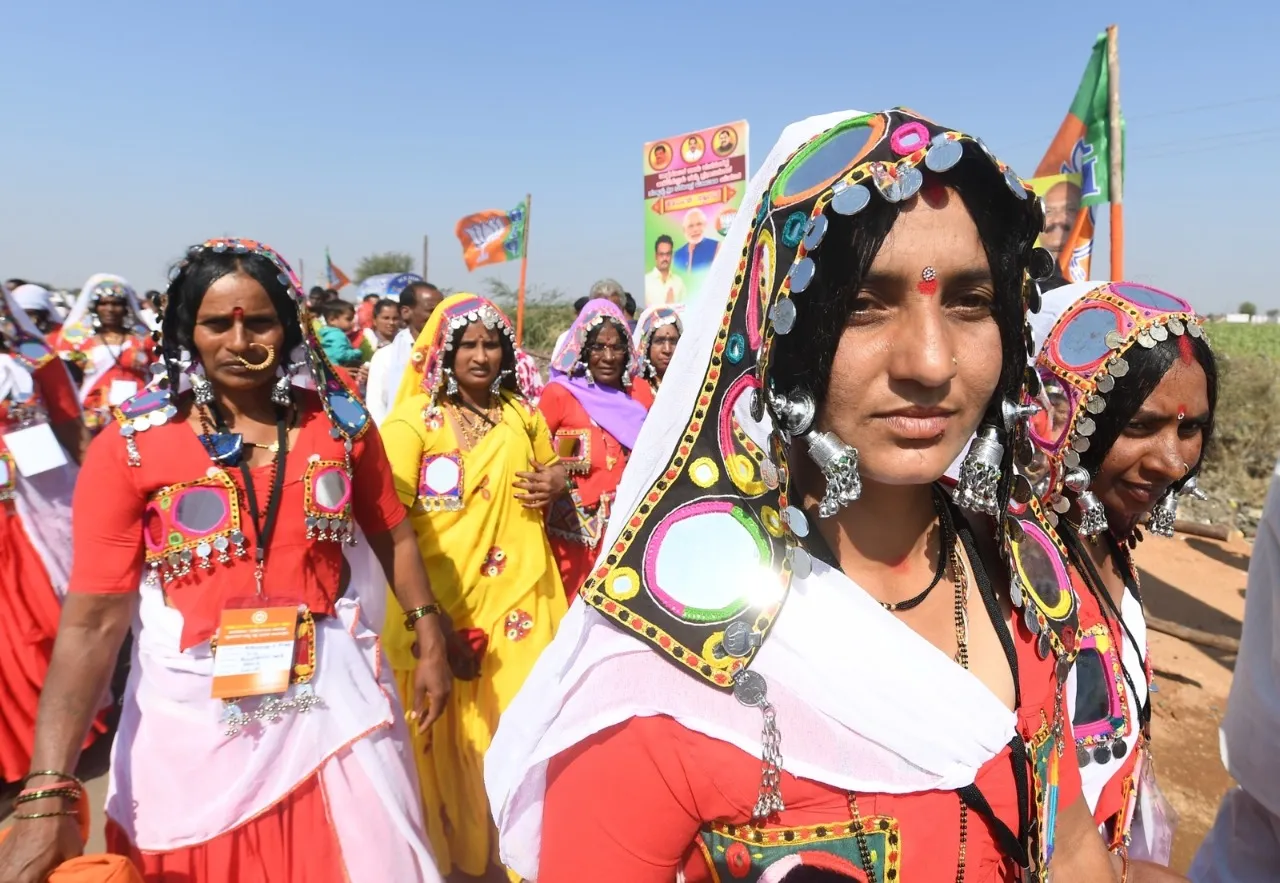 New Delhi: With an eye on the 2024 Lok Sabha polls, the RSS is organising a six-day 'Banjara Mahakumbh' from Wednesday in Maharashtra's Jalgaon district for nomadic castes, with a Sangh functionary saying an estimated 10 lakh people are expected to attend.
Senior RSS member Suresh 'Bhaiyyaji' Joshi, Maharashtra Chief Minister Eknath Shinde and his deputy Devendra Fadnavis will also take part in the event, the functionary said.
Those involved in the preparation for the Mahakumbh said that apart from raising awareness against the rise in the cases of conversions of Banjara community members by missionaries, this outreach exercise assumes significance also in the wake of upcoming assembly polls in Karnataka, Madhya Pradesh, Telangana.
More than 10 lakh people belonging to nomadic castes -- Gor Banjara, Labana and Naikda -- from the poll-bound states are estimated to attend the mega event, they said.
People belonging to these castes from Maharashtra and Goa will also attend the programme, a senior sangh functionary told PTI.
Seers and saints from nomadic castes alongwith other social dignitaries are visiting various 'tandas' (caravans) of nomadic people and inviting them to attend the event, he said, adding elaborate arrangements have been made for their stay there.
The BJP, which derives its ideological moorings from the RSS, is in power in Karnataka, Madhya Pradesh and trying hard to emerge as an alternative in Telangana. These three states are also crucial for the ruling party at the centre from the 2024 Lok Sabha poll perspective.
The Sangh functionary cited above said that for the past several years, christian missionaries have been converting the members of Banjara community by "misleading them".
Anti-social forces are also constantly trying to spread propaganda and falsehoods about their history, culture, religion and traditions and this exercise is to check them and ensure they remain an integral part of the Hindu society, he said.
Youths from Banjara communities and 3,000 RSS workers have been tirelessly working for two months to organise this Kumbh. It will be held on 500 acres of land at Godri village in Jalgaon district.