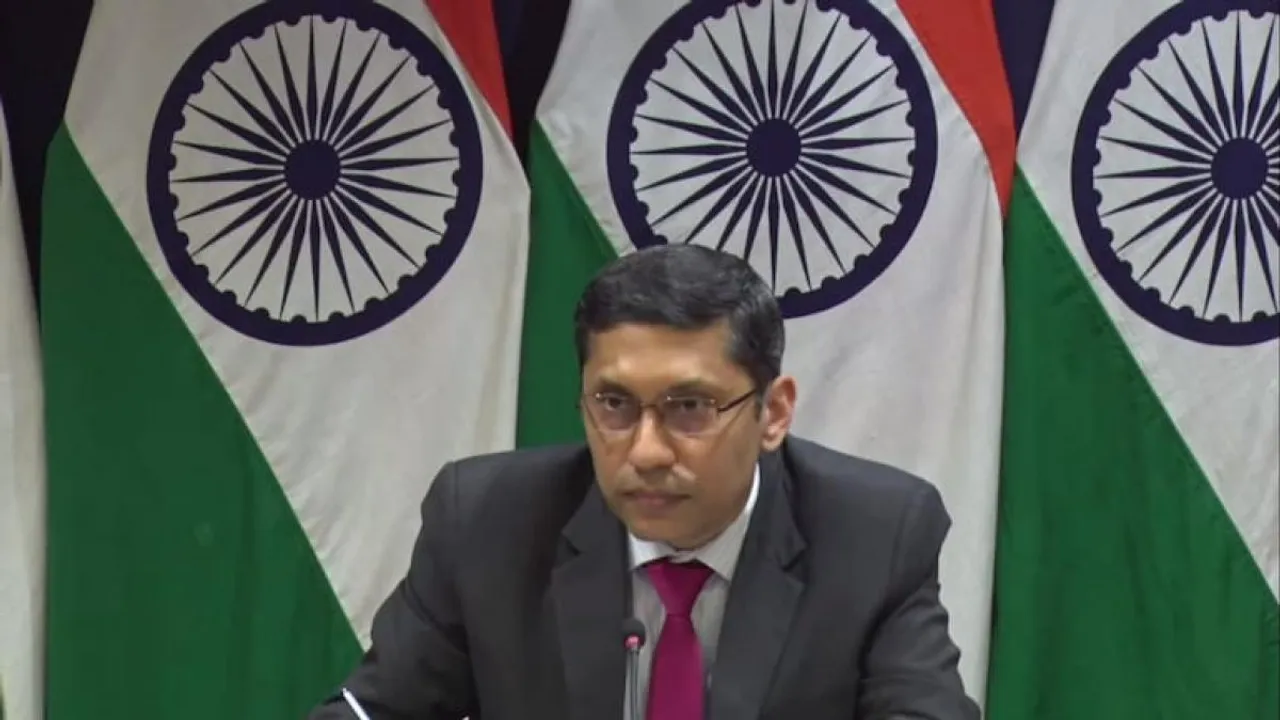 New Delhi: Ministry of External Affairs (MEA) spokesperson Arindam Bagchi Thursday termed BBC Documentary on PM Modi a propaganda piece adding that it shows colonial bias of the producers. 
Bagchi in a weekly press conference in New Delhi said that the documentary makes us wonder about agenda and purpose behind it. 
The two-part BBC documentary "India: The Modi Question" claims it investigated certain aspects relating to the 2002 Gujarat riots when Modi was the chief minister of the state.
Although the documentary was available in India on YouTube, which has been seen by many before being removed from the platform many times, MEA spokesperson said that the documentary has not been aired in India.
Many influential people in India known for opposing prime minister Narendra Modi also shared the clippings from the documentary on Twitter.
Senior advocate Prashant Bhushan, who was thrown out of Aam Aadmi Party despite being one of its founder members, shared a portion of the documentary on Twitter with 'Must Watch' alert.