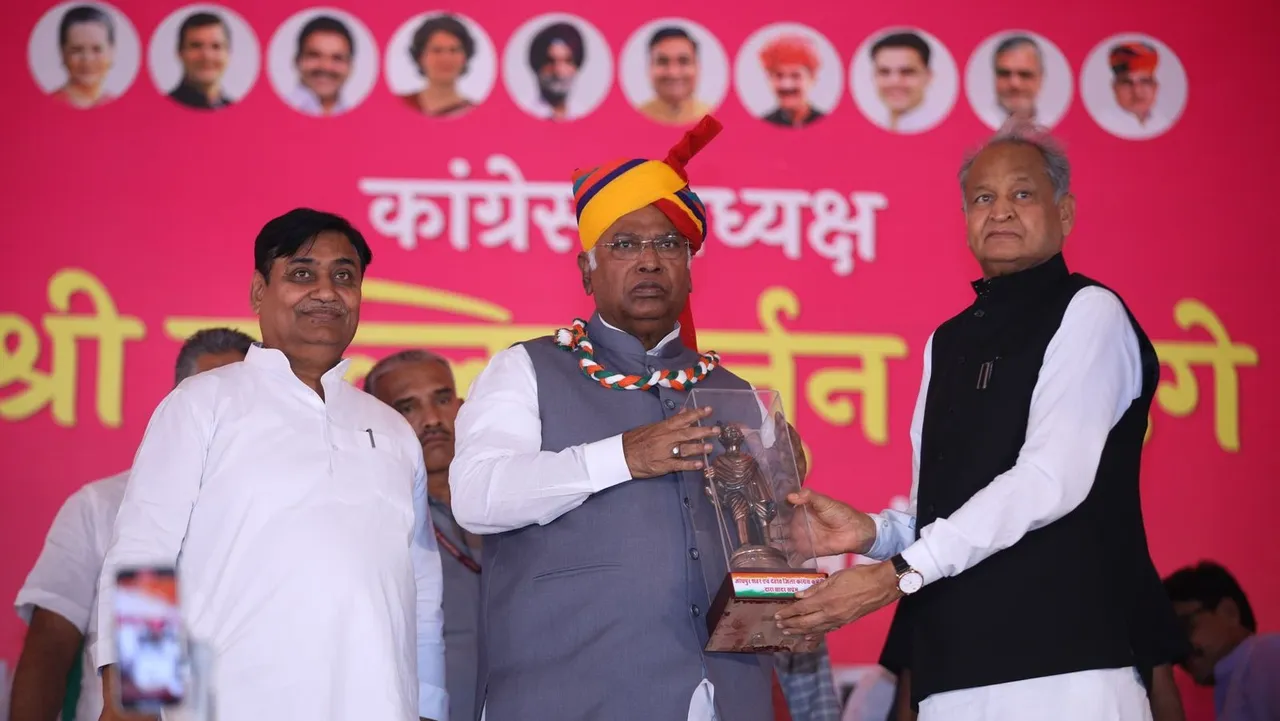 Jodhpur: Congress president Mallikarjun Kharge on Monday derided the ED, CBI and the Income Tax Department as "jawans" of Narendra Modi, and said before the prime minister hits the campaign trail he sends the central agencies to target the opposition.
Addressing a rally in Jodhpur in Rajasthan ahead of the November 25 assembly polls, the Congress president also said the prime minister is thinking of the poor now because it is election time.
His attack came days after the prime minister announced the extension of the free ration scheme for five years.
Kharge accused the Modi government of "troubling the poor and supporting his industrialist friends like Adani." In a swipe at Modi, Kharge said a king, chief minister or prime minister usually helps the poor, but one man is helping the rich after getting votes of the poor.
"In his (Modi) era, the rich are becoming richer and the poor are becoming poorer," he said, adding Prime Minister Modi is thinking of the poor now because elections are approaching.
Referring to the recent actions by central probe agencies against Congress leaders in poll-bound states, Kharge said that before Prime Minister Modi goes on poll campaign and delivers speeches, he sends the Enforcement Directorate (ED), Income Tax and the Central Bureau of Investigation (CBI) for campaigning.
He also called the agencies as "jawans" of Prime Minister Modi.
"These people are after us, let them be. They will stay behind and we will move forward," Kharge said.
The public rally was held after Chief Minister Ashok Gehlot filed his nomination papers for the November 25 elections. PTI SDA SMN SMN