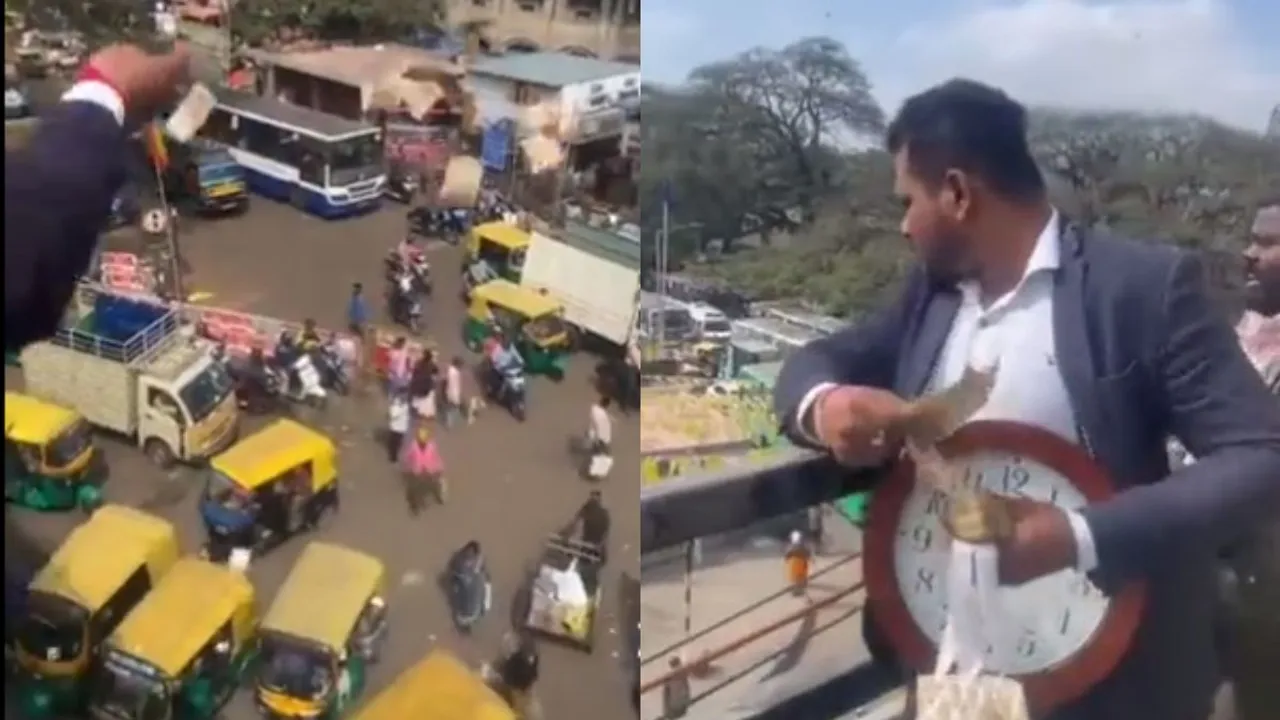 New Delhi: In a busy market area of the city, a guy in Bengaluru stopped traffic on a flyover by throwing money at passersby and onto the crowd below.
The man in a coat and pants walking on the flyover while carrying a wall clock around his neck and flinging big amounts of cash in the air was seen on video by passing drivers. Some of the drivers can be seen rushing over to him and asking for cash.
A massive crowd also gathered below the overpass at KR market near the city's town hall to pick up the cash.
The rupee bills had a value of Rs 10. People who were present when the incident happened to claim that he flung notes worth Rs 3,000 around.
Who the guy was and the reason behind his money disposal is still unknown.
By the time a Bengaluru police unit arrived, the man had apparently left the area.
Police have opened an investigation by filing a case alleging that a law and order issue was caused.