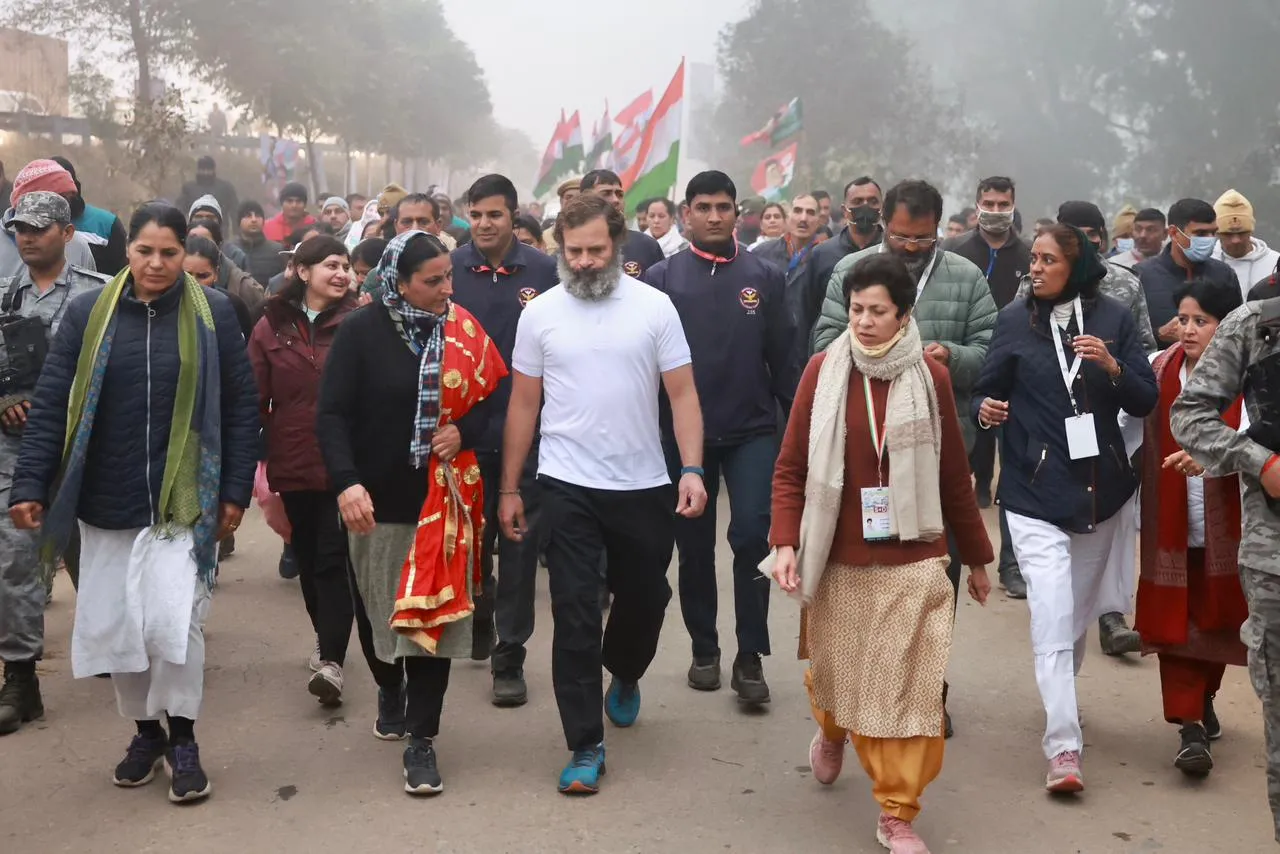 Kurukshetra (Haryana): The Rahul Gandhi-led Bharat Jodo Yatra resumed from Khanpur Kolian here this morning as part of its Haryana leg, and will witness an all-women walk on Monday.
The foot march had entered Kurukshetra district from Karnal on Sunday with a large number of people joining the Yatra.
State Congress chief Udai Bhan said the Yatra on Monday will also witness an all-women walk.
Former Army chief Gen Deepak Kapoor and many retired top officers of the defence services had joined the Yatra here on Sunday.
During the Haryana leg of the Yatra, Gandhi has been accompanied by senior party leaders, including former chief minister Bhupinder Singh Hooda, Kumari Selja, Randeep Singh Surjewala, Deepender Singh Hooda and Haryana Congress chief Udai Bhan.
A large number of people joined the yatra as it passed through Kurukshetra district.
The foot march will enter Ambala district later in the evening.
The march covered over 130 km in its first leg in Haryana from December 21 to 23, passing through Nuh, Gurugram and Faridabad districts. It re-entered Haryana's Panipat Thursday evening from Uttar Pradesh.
The yatra, which started from Kanyakumari in Tamil Nadu on September 7, will end after reaching Srinagar by January 30 with Gandhi hoisting the national flag there.
The march has so far covered Tamil Nadu, Kerala, Karnataka, Andhra Pradesh, Telangana, Maharashtra, Madhya Pradesh, Rajasthan, Delhi and Uttar Pradesh.