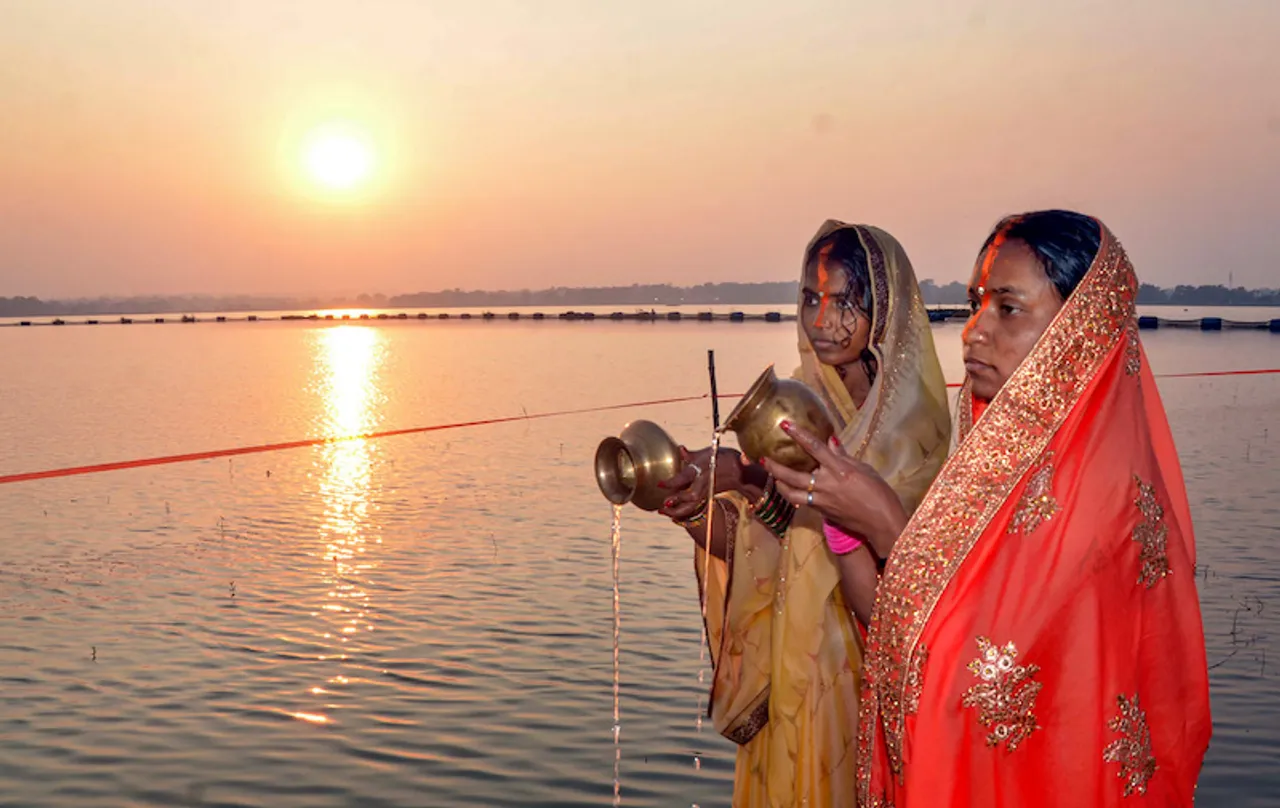 Patna, Nov 19 (PTI) Elaborate arrangements have been made by the Bihar government across the state for the third day of the Chhath Puja on Sunday, when lakhs of devotees offer evening prayers to the Sun God, officials said.
The Patna district administration has bolstered security at all the 100 ghats along river Ganga here and other places in the state to avert any untoward incident, they said.
Besides, a number of medical camps have also been set up at the ghats, the officials said.
"Around 5,000 additional security personnel have been deployed in the state capital to manage the crowd. More than 300 disaster response force personnel are also present at the different ghats in the city," a senior police officer said.
The four-day festival, in which worshippers fast and pay obeisance to the deity on the last two days, began on Friday. Devotees will offer evening 'arghya' (prayers) to the Sun God on Sunday.
The festival will end on Monday, with worshippers offering morning 'arghya' to the rising sun. PTI PKD RBT