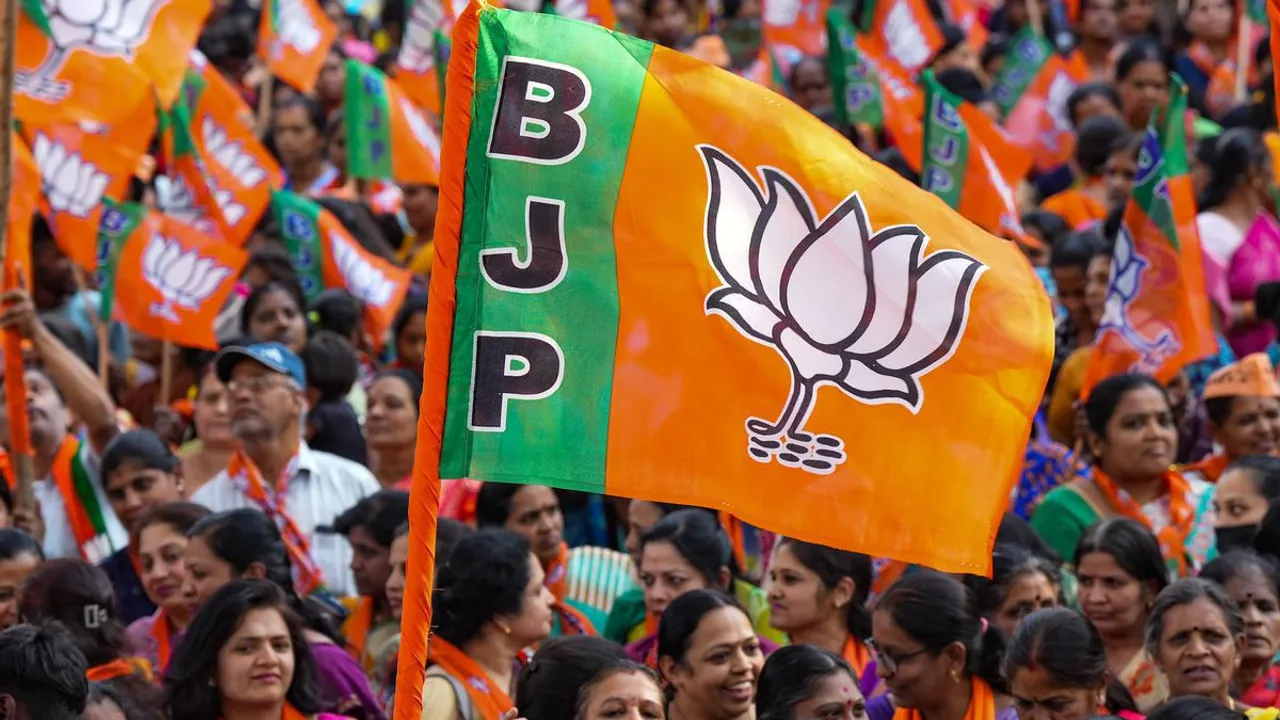 Bhopal: Madhya Pradesh's central region, spread around capital Bhopal and other surrounding areas, has emerged as a BJP stronghold over the past three decades even as a combative Congress eyes a comeback there in the state polls scheduled on Friday.
While the ruling Bharatiya Janata Party (BJP) says it has worked according to the socio-political equations and gained further in its citadel, the opposition Congress says it has rectified its mistakes and claims the results will be different in the region this time.
A political observer claimed the BJP's dominance is likely to continue in the region this time also.
The state's central region, also called "central India" by some people, consists of Bhopal and Narmadapuram revenue divisions. It has 36 assembly seats spread across eight districts - Bhopal (7), Vidisha (5), Rajgarh (5), Sehore (4), Raisen (4), Narmadapuram (4), Harda (2) and Betul (5).
The BJP had 30 seats in this region in 2013.
After the 2018 assembly polls, it has 24 MLAs in the region while the Congress' tally stands at 12.
This region touches Malwa, Bundelkhand, Mahakaushal or Gwalior-Chambal areas in different directions. Nimar and Vindhya are two regions of the state which are not directly connected with the central region.
The central region includes Budhni, the assembly constituency of MP Chief Minister Shivraj Singh Chouhan.
The Congress has this time fielded Vikram Mastal, an actor who played the role of Hanuman in a TV serial, against senior BJP leader Chouhan.
The Samajwadi Party has fielded Mirchi Baba, who performed a 'hawan' using chillies for the victory Congress candidate Digvijaya Singh from Bhopal Lok Sabha seat in 2019.
Another important seat Bhojpur in Raisen district, located on the outskirts of Bhopal city, has been with the BJP since 1982, except in 2003 when its MLA Surendra Patwa was defeated by Rajesh Patel of the Congress.
Surendra Patwa's father and former chief minister late Sundarlal Patwa, a BJP stalwart, won this seat four times. Surendra Patwa is again in the fray from this seat.
The contest in Hoshangabad seat has also became interesting as two brothers – Girijashankar Sharma (Congress) and Sitasharan Sharma (BJP) – are pitted against each other.
In another family fight in this region, sitting BJP MLA Sanjay Shah is contesting against his nephew and Congress candidate Abhijeet Shah from Timarni seat in Harda district for the second time in a row.
State ministers, including Kamal Patel (Harda), Prabhuram Choudhary (Sanchi) and Vishwas Sarang (Bhopal-Narela), are also in the fray from this region.
In the previous elections, this was the only region from where two Muslim leaders – Arif Aqueel (Bhopal North) and Arif Masood (Bhopal Central) - were elected.
Aqueel's son Atif and sitting MLA Masood are this time contesting on Congress tickets from Bhopal North and Bhopal Central seats, respectively.
Talking to PTI, senior journalist Girija Shankar said Madhya Pradesh was formed by including old states which had different political influences.
Bhopal state got independence later but the RSS focussed on Sehore, Ashta, Bhopal and surrounding areas, which led to the influence of Jan Sangh and later the BJP in this area, he said.
"The situation seems to be the same this time also as the BJP's dominance is likely to continue," he said.
State BJP secretary Rajneesh Agrawal said his party earlier lost a few seats in Betul and Rajgarh districts of the central region due to some mistakes.
"This time, the party has rectified these mistakes. It has worked according to socio-political equations in Bhopal and Narmadapuram divisions and gained further in this BJP citadel," he claimed.
MP Congress media department chairman KK Mishra attributed his party's poor performance in this region to the "weak organisational set up." "This time, the Congress has rectified its mistakes and strengthened the organisational set up till the booth level. The results will be different in these 36 seats this time," he claimed.
Polling for the 230-member Madhya Pradesh assembly will be held on Friday and votes will be counted on December 3.