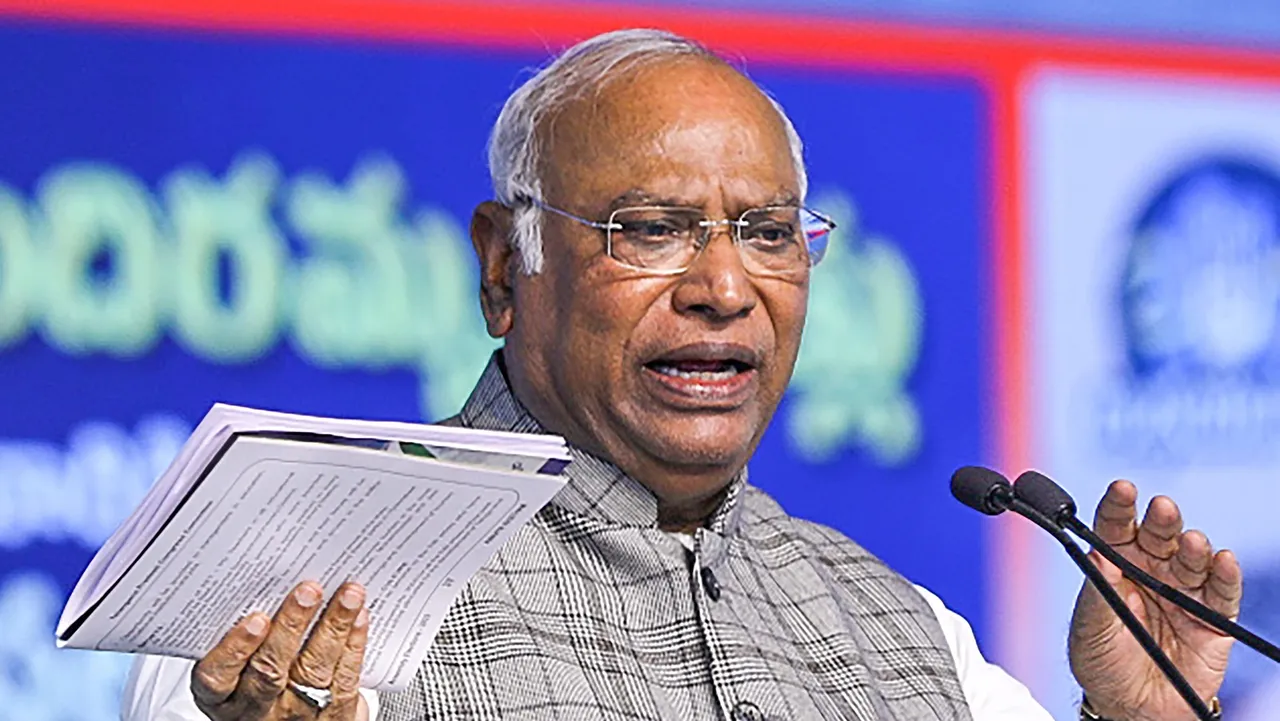 New Delhi: Congress president Mallikarjun Kharge on Saturday accused the BJP and Prime Minister Narendra Modi of copying Congress' original guarantees and include in their agenda to serve up in the elections to the people.
"The BJP has neither the intentions, nor policies. The Congress has given concrete programmes for public welfare in the form of guarantees in Rajasthan and other states," Kharge said on X.
आज राजस्थान के वैर विधानसभा, ज़िला भरतपुर और तिजारा में चुनावी सभाओं को संबोधित करूंगा।

भाजपा के पास न नीयत है, ना नीति है !

कांग्रेस ने राजस्थान व अन्य राज्यों में गारंटी के प्रारूप में जन-कल्याण के लिए ठोस कार्यक्रम दिए हैं।

मोदी जी और भाजपा ने काफ़ी प्रयासों के बाद हमारी… pic.twitter.com/6lJbBkhJG3

— Mallikarjun Kharge (@kharge) November 18, 2023
"After a lot of efforts, Modi ji and the BJP thought it better to copy our original guarantees... And has made an unsuccessful attempt to hastily serve the agenda before the elections," he said in his post in Hindi.
"The people of Rajasthan know that the Congress has worked and will also fulfil our seven guarantees on the ground," Kharge said, using the hashtag #Congress_again.
Kharge will address election meetings in Vair Assembly of Bharatpur district and Tijara of Rajasthan on Saturday for the upcoming November 25 assembly polls.