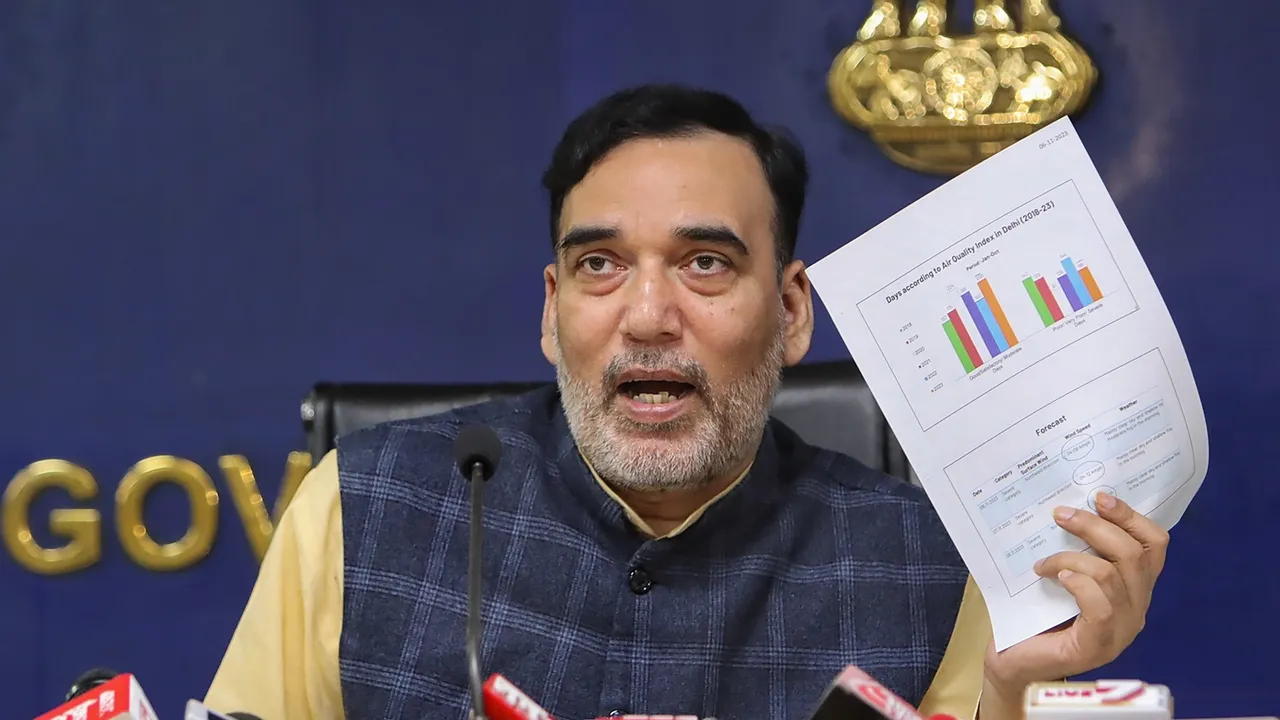 New Delhi: Delhi Environment Minister Gopal Rai on Monday said the BJP is scapegoating Punjab for air pollution in the national capital, while their own governments have failed to ban diesel buses in Uttar Pradesh and Haryana.
"A report by the central government revealed that stubble burning incidents (since September 15) in Punjab have reduced by 50 per cent compared to the corresponding period last year. With only 50 per cent of the harvesting completed, more stubble-burning incidents are expected. We are taking all necessary measures to ensure that farmers do not resort to burning paddy straw," Rai informed PTI.
However, he criticised the BJP for placing blame on Punjab for Delhi's pollution, pointing out that their governments in Uttar Pradesh and Haryana have been unable to ban diesel buses over the last decade.
Rai also expressed disappointment that Union Environment Minister Bhupender Yadav has not responded to his requests for a joint meeting involving Delhi, Haryana, Punjab, Uttar Pradesh, and Rajasthan on the air pollution issue.
"I am surprised that he hasn't even addressed the issue of air pollution. Why is he silent?" he questioned.
Last week, the Delhi minister had called on Yadav to become more active in addressing the air pollution problem, emphasising that it affects not only the national capital but the entire North India.
Referring to a study by the independent think tank Centre for Science and Environment, he revealed that 69 per cent of Delhi's air pollution originates from neighbouring states.
"While Delhi is taking all possible steps to tackle the issue, the actions of the environment ministers of Uttar Pradesh and Haryana remain uncertain," he said.