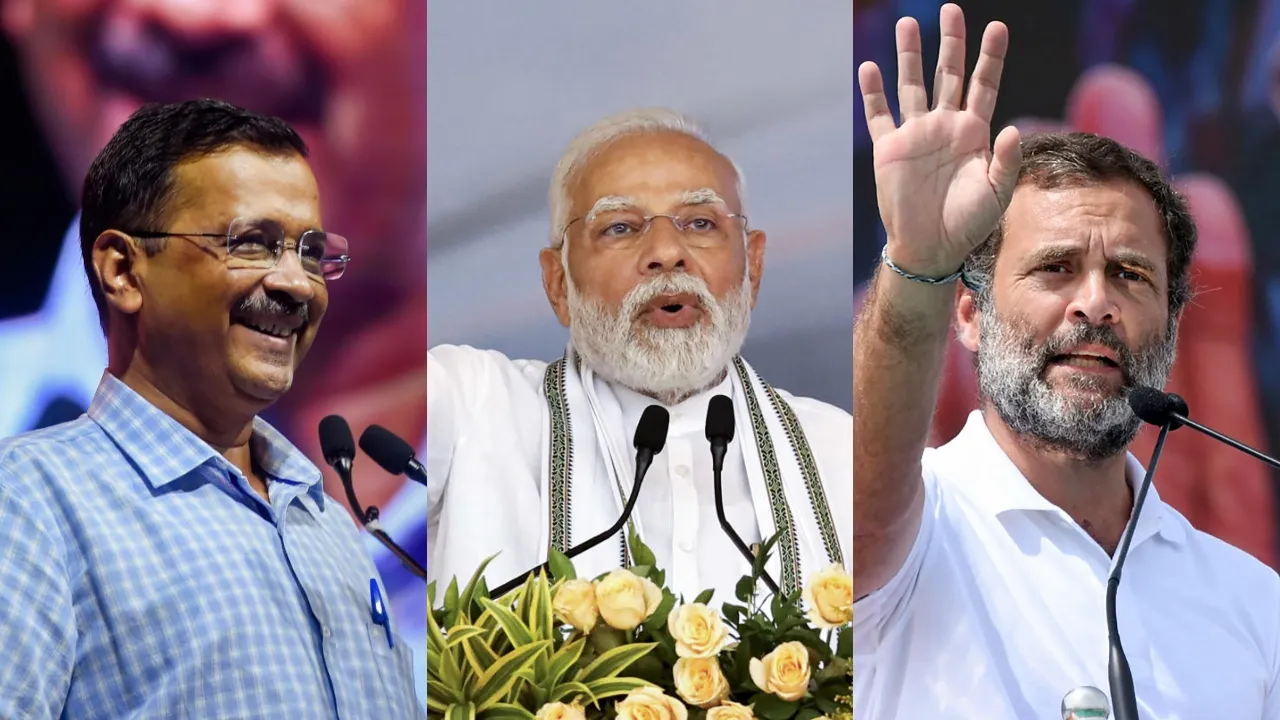 New Delhi: Aaj Tak Exit poll on Monday predicted a clean sweep for the Bharatiya Janata Party in Gujarat.
BJP is on its way to creating history in Gujarat breaking its own records and perhaps all the records in the state ever.
Aaj Tak My Axis India Exit poll predicted 129-151 seats for BJP, which is set to equal the record of CPI(M)'s seven-time government in Gujarat.
The people of Gujarat have rejected the revadi politics of the Aam Aadmi Party and Congress.
While Congress is set to witness its worst-ever performance in the state with 16-30 seats, AAP may win between 9-21 seats.
The counting of votes in Gujarat and Himachal Pradesh will take place on December 8. 
Elections for the Himachal Pradesh Assembly took place on November 12, while polling in Gujarat happened in two phases on December 1 and 5.
PM Narendra Modi did aggressive campaigning in the state while AAP's campaign was led by Arvind Kejriwal and Bhageant Mann.