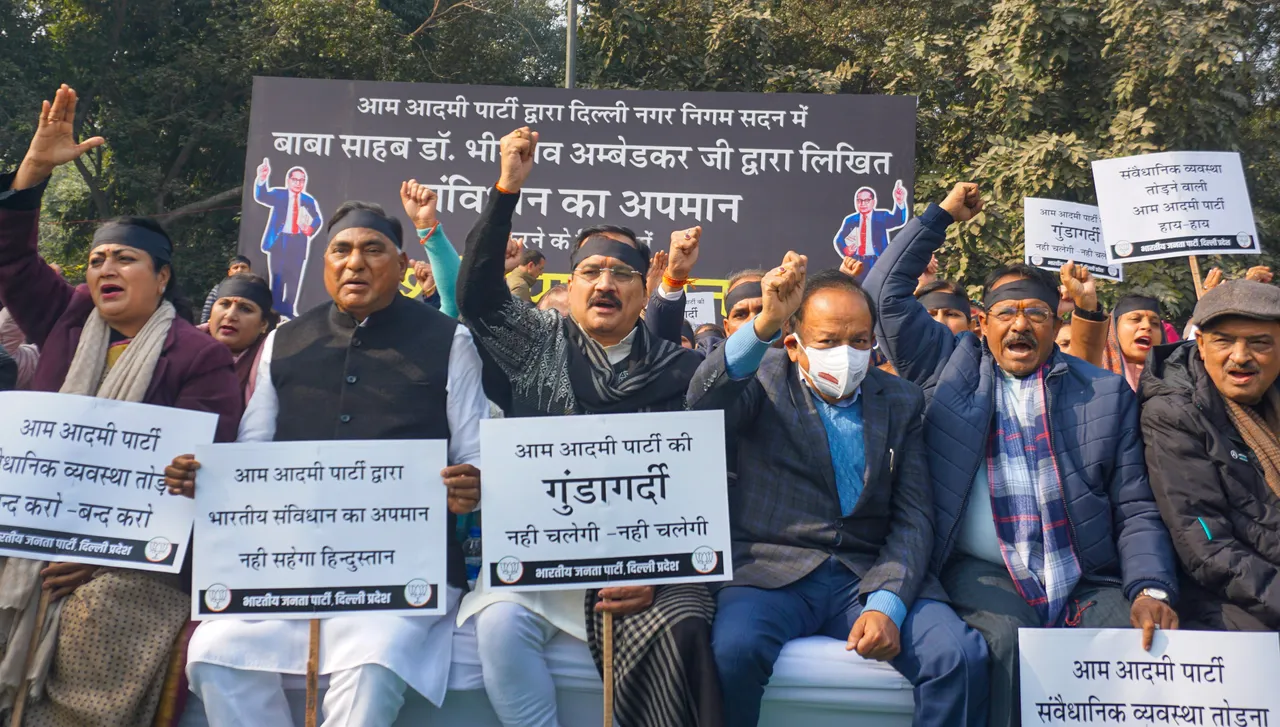 New Delhi: Delhi BJP leaders including working president Virendra Sachdeva on Saturday staged a sit-in near the Mahatma Gandhi memorial at Rajghat here over alleged ruckus created by AAP councilors in a meeting of the municipal corporation.
The BJP leaders including MPs Harsh Vardhan and Ramesh Bidhuri slammed the AAP saying "hooliganism by its councilors in the MCD meeting on Friday showed its anarchic face".
The AAP councilors had protested against the oath of aldermen in the meeting of the Municipal Corporation of Delhi (MCD) House that escalated into a ruckus in which several persons were injured.
"Kejriwal taking the name of Mahatma Gandhi formed the Aam Aadmi Party. Gandhi's soul must be anguished by what AAP councilors did in the MCD House," Bidhuri said.
The MCD House meeting was adjourned due to the ruckus and election of mayor and deputy mayor as well as members of standing committee of the civic body could not be held.
On Friday, the BJP and AAP accused each other of assaulting its councillors in a scuffle that broke out in the MCD House on Friday, with the AAP alleging that the BJP made the alderman take oath first to get them voting rights for the election to Mayor and Deputy Mayor.