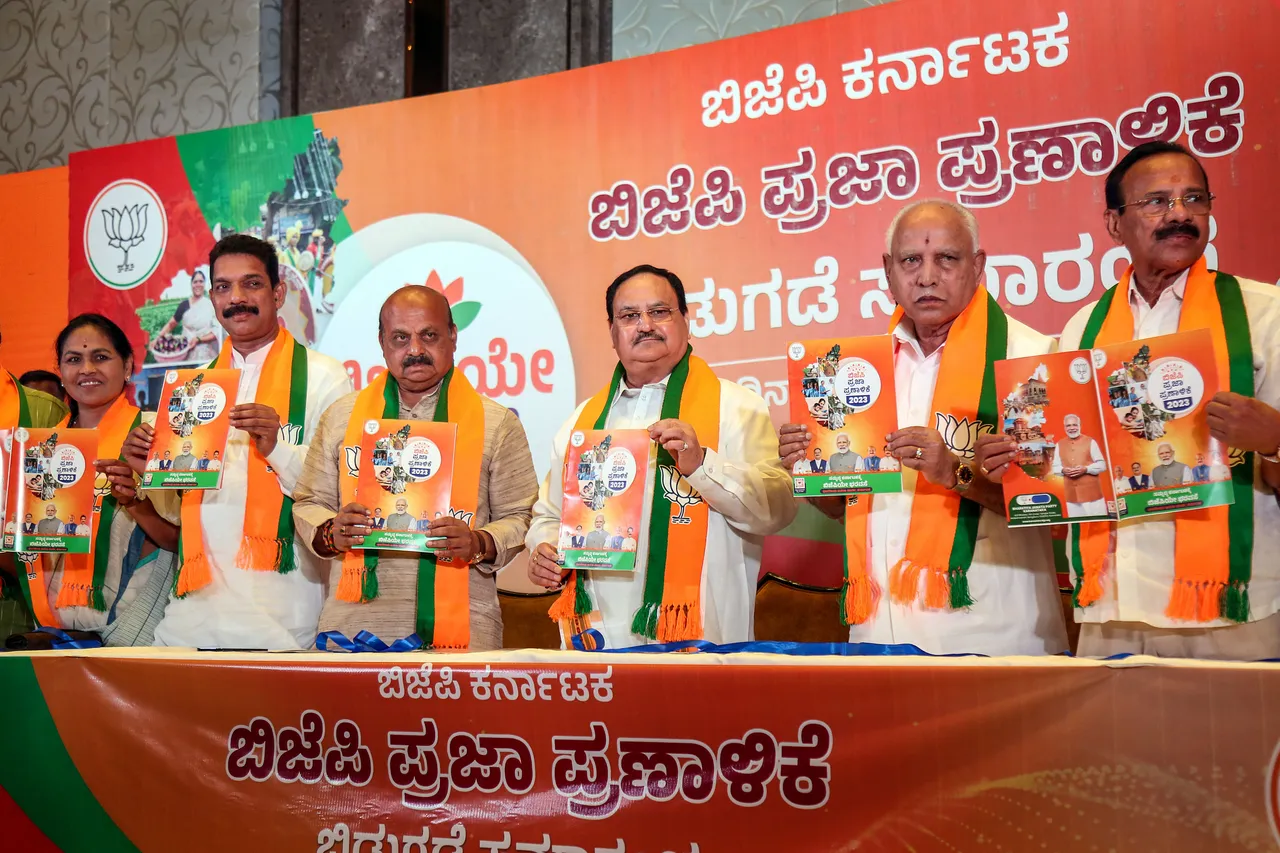 New Delhi: The CPI(M) Thursday claimed the BJP's defeat in the May 10 Karnataka assembly polls will be a "major setback for the Hindutva forces" and set the pace for the secular and democratic opposition to present a serious challenge to the saffron party in the 2024 Lok Sabha polls.
The Left party in the latest editorial of its mouthpiece Peoples Democracy said the Karnataka assembly election has a special significance in the present conjuncture.
For the BJP, which is in a quest for overall political dominance, retaining Karnataka is vital for its "ambition to spread its influence to other southern states".
"Karnataka is the only southern state where the BJP-RSS combine has acquired a significant political and ideological influence. A defeat in the assembly polls will be a major setback for the Hindutva forces and will set the pace for the secular and democratic opposition to mount a serious challenge to the BJP in the 2024 Lok Sabha election," the editorial said.
It further stated that while the BJP is facing anti-incumbency and discontent over rampant corruption, price rise, unemployment and farmers' distress, the party's central leadership has set the pace for highlighting the divisive Hindutva agenda.
"This campaign is led by none other than Amit Shah and Narendra Modi themselves. Amit Shah has boasted that Muslim reservations would be scrapped if the BJP comes back to power. He has warned that if Congress wins, riots will erupt in Karnataka.
"Narendra Modi has sought to depict the Congress leadership as protectors of terrorists and masters of appeasement. The BJP manifesto has harped on introducing a Uniform Civil Code and a National Register of Citizens. It talked of regulating local businesses around temples, meaning, prohibiting Muslims from setting up shops in the vicinity of temples," the CPI(M) mouthpiece said in the editorial.
It alleged that an "increasingly desperate" BJP campaign has now fallen back on relying on the Modi appeal. The editorial highlighted how Basavaraj Bommai has begun saying in election rallies that voting for BJP candidates is equivalent to showing admiration for Narendra Modi.
"This appeal to vote for Modi is reminiscent of what happened in Himachal Pradesh assembly elections in February this year. Modi himself had claimed in speeches then that 'You need not remember the BJP candidate, only remember the symbol lotus. Voting for the lotus is like voting for Modi'. We know what happened in this election – the BJP was defeated and lost its government," it said.
The Karnataka election results will be declared on May 13.