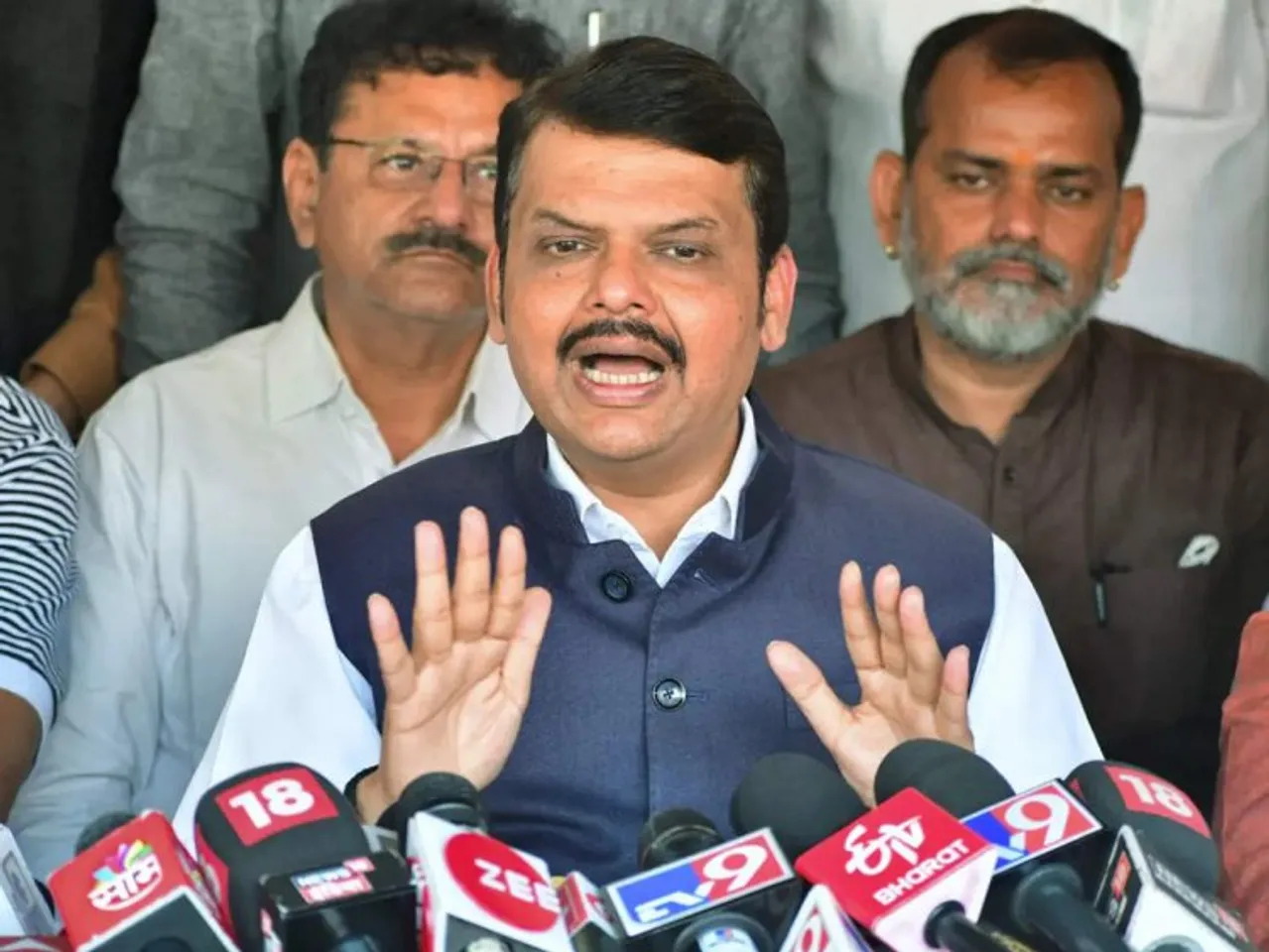 Pune (Maharashtra, India): Leader of Opposition and BJP lawmaker Devendra Fadnavis in his another pen drive bomb has alleged that the Maharashtra Vikas Aghadi (MVA) appointed member of Waqf Board has link with terrorist Dawood Ibrahim.
Submitting a pen drive to the Speaker of the House in the budget session of the legislative assembly, Fadnavis informed that it consists of audio clips of conversation between Mudassir Lambe and Mohamd Khan, wherein Lambe said that his father-in-law was an associate of Dawood.
"The MVA government has appointed a man on the Waqf Board who has links with Dawood. In this conversation, Lambe clearly agreed that his father in law has connection with Dawood and he gets calls from him in case of any issue," Fadnavis said. 
After Nawab Malik's arrest, Lambe is now under the ambit of law enforcers. "This clearly shows how MVA government has links with terrorists," Fadnavis alleged.
The Waqf Board comes under the Minority Affairs Department of the state government, headed by Nawab Malik, who was arrested by the ED in a money laundering case on February 23.
However, refuting the above allegations, Home Minister Dilip Walse Patil said," Lambe was not appointed by MVA government, but as per the procedure he was elected by the board of the members.'' Elaborating further Patil said that Lambe was appointed on board in August 2019 much before the MVA government came to power in November 2019.
The Bombay High Court has denied interim relief to Malik in the money laundering case and also refused to pass an order for his release from judicial custody.
Malik was arrested by the Enforcement Directorate  on February 23  under the Prevention of Money Laundering Act (PMLA) over a property deal allegedly linked to  gangster Dawood Ibrahim. Later, Malik had challenged his arrest. However on Tuesday Bombay High Court denied  interim relief to Malik.