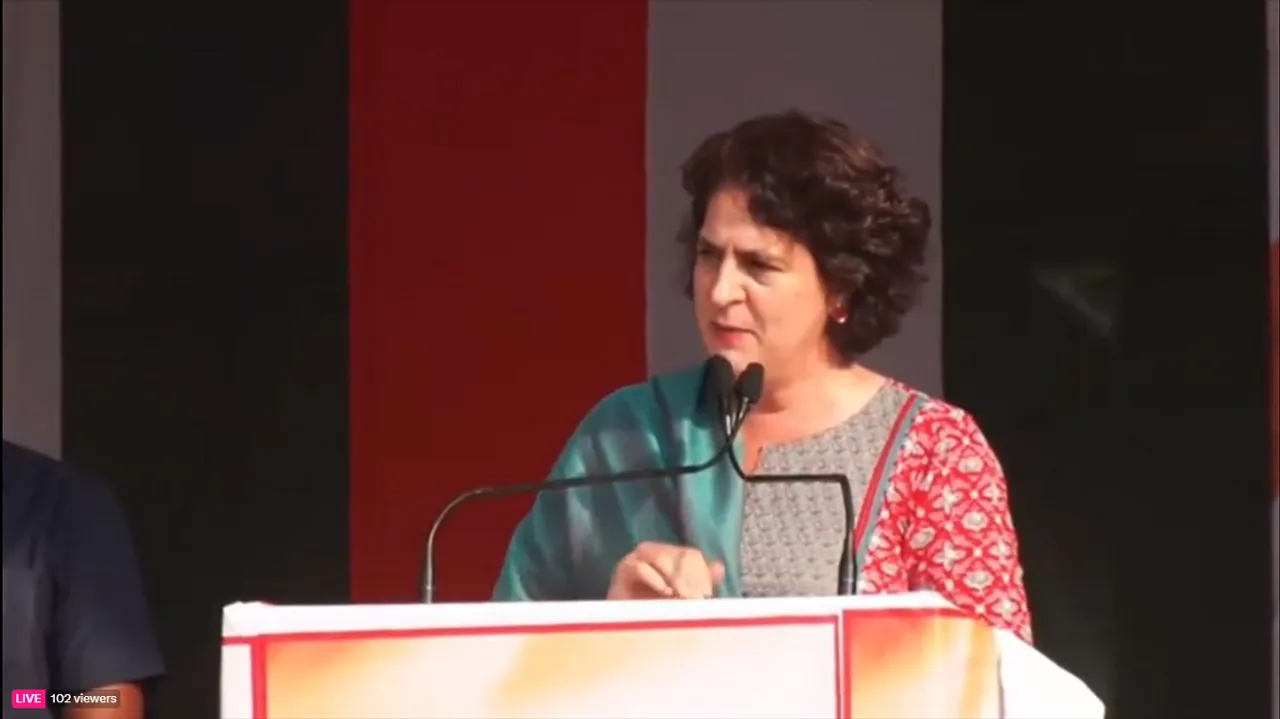 Bhopal: Congress leader Priyanka Gandhi Vadra on Wednesday hit out at the Bharatiya Janata Party (BJP), alleging that the ruling party's policy is to hand over the control of government-run companies to industrialists.
She also said country's first prime minister Jawaharlal Nehru's idea behind setting up institutions like the Indian Institute of Management (IIM) and the All India Institute of Medical Sciences (AIIMS) was to take the country forward.
Addressing a gathering at Bhopal in poll-bound Madhya Pradesh, she said, "The Congress brought IIM and big hospitals like AIIMS, and Jawaharlal Nehru's thought behind it was to set up such institutions which will take the country forward."
"But it has become BJP's policy to hand over the government-run companies to industrialists and take out the money from people's kitty," she alleged.
Targeting the BJP-led Centre over the condition of Bharat Heavy Electricals Limited (BHEL), Gandhi claimed that government-run companies have been given to Prime Minister Narendra Modi's industrialist friends.
There is privatisation of jobs, pension of the government employees has been stopped and employees fear what happened to their money, she said.
"Modi says nothing has happened in the last 70 years (of Congress rule)...The school attended by Modi ji was built by the Congress...I don't know if Modi ji went to college but at least the certificate of his degree in - entire political science - must have been printed by the computer given by the Congress," she added.
The Congress general secretary said that at that time, her father Rajiv Gandhi was the prime minister and he wanted to bring computers in the country. "But such people had opposed it," she said, apparently targeting PM Modi.
Providing minimum support price (MSP) of Rs 2,600 for wheat and Rs 2,500 for paddy, farm loan waiver, free electricity up to 100 units and half the tariff up to 200 units of usage, old pension scheme for government employees, Rs 500 for LPG cylinder and 27 per cent reservation for Other Backward Classes (OBC) are some of the promises of the Congress that Gandhi reiterated.
Among other things, she also mentioned some other guarantees of the party including a caste census, filling up of two lakh government posts, fee waiver for recruitment exams and free education up to Class 12 along with scholarships.
Elections to the 230-member Madhya Pradesh assembly will be held on November 17 and the counting of votes will take place on December 3.