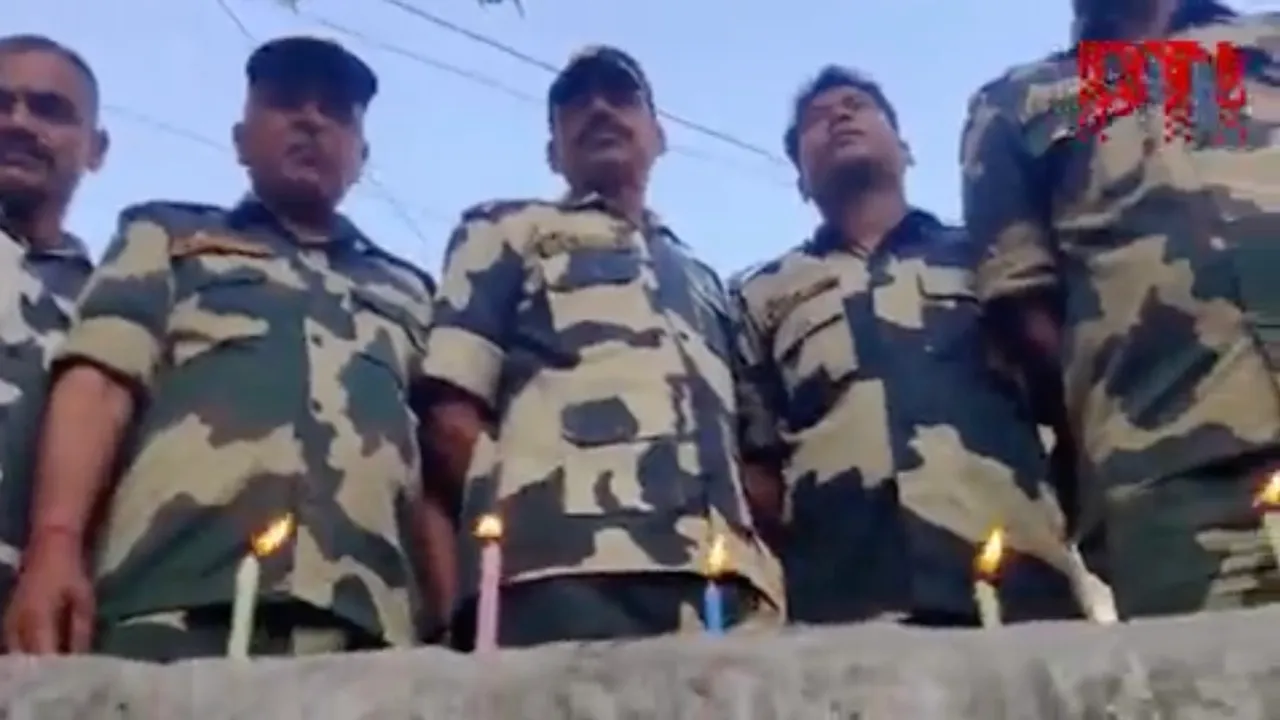 Arnia (Jammu): BSF jawans stationed at the International Border (IB) in Arnia sector of Jammu district joined hands with Seema Jan Kalyan Samiti to celebrate Diwali amidst heightened tensions due to multiple ceasefire violations in recent days.
The BSF troops celebrated Diwali with members of Seema Jan Kalyan Samiti (SJKS) at Vikram post in Arnia. On October 19, two BSF jawans were injured in firing by Pakistan Rangers on Vikram post.
"I congratulate all jawans on the eve of Deepawali. We have come to Vikram post. We greet all the jawans of Vikram post. We organised a Diwali event for troops who are miles away from their homes," a member of SJKS told reporters here.
The troops lit up diyas and candles in and around the border outpost (BoP) Vikram and offered flowers to Mata Lakshmi.
"It is because of them and their security on the borders that we celebrate Diwali here. They perform their border guarding duties while living away from their homes. That is why we are safe in our homes. We reached out to them to celebrate Diwali with them," the SJKS member said.
There have been three ceasefire violations along the IB in Jammu and Samba districts within a one-month period.
On November 9, a BSF jawan was killed in unprovoked firing by Pakistan Rangers along the IB at the Narayanpur BoP in Ramgarh sector of Samba district.
On October 28, Pakistan Rangers indulged in heavy firing and shelling for around seven hours, resulting in injuries to two BSF jawans and a woman.
On October 17, two BSF personnel had been injured in unprovoked firing by the rangers in the Arnia sector. Since the two sides signed a ceasefire agreement on February 2021, there have been six such ceasefire violations.