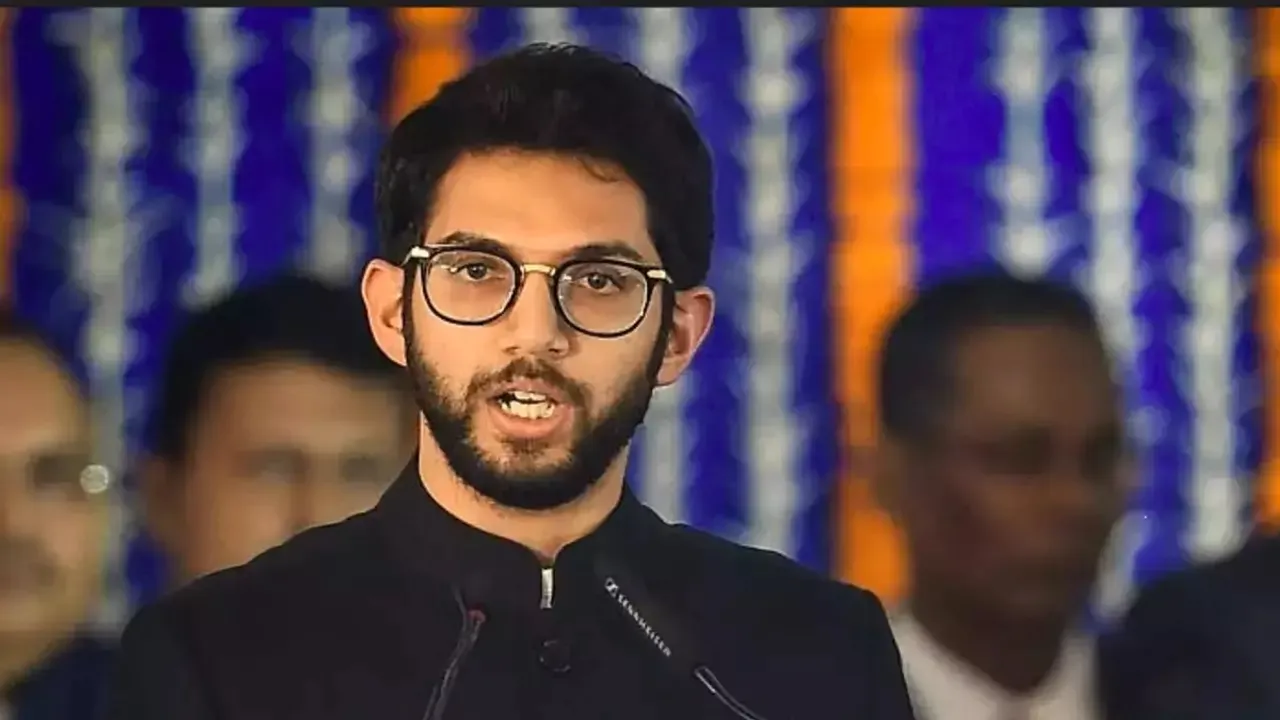 Mumbai: The Mumbai police registered a case against Shiv Sena (UBT) MLA Aaditya Thackeray and some other leaders of his party early on Saturday for allegedly "inaugurating" part of a bridge in Lower Parel area of the city without the civic body's permission, an official said.
The first information report (FIR) in this connection was registered based on a complaint lodged by a Brihanmumbai Municipal Corporation (BMC) official, he said.
The complaint said that the Uddhav Thackeray-led Shiv Sena leader Aaditya Thackeray, MLCs Sachin Ahir and Sunil Shinde, former Mumbai mayors Kishori Padnekar and Snehal Ambekar, and 15 to 20 others inaugurated the second carriageway of the Delisle Bridge in Lower Parel on Thursday night without the permission of the BMC commissioner/administrator.
The act was deemed illegal by the BMC as the bridge was still incomplete and not certified safe for use, the official said, adding that concerns were also raised over the potential risk the premature use of the bridge posed to motorists.
Based on the complaint, the FIR under the Indian Penal Code (IPC) sections 143, 149 (both pertaining to unlawful assembly), 336 (rash or negligent act) and 447 (criminal trespass) was registered against Thackeray and others, he said.
Aaditya Thackeray represents the Worli assembly constituency in Mumbai.
The undivided Shiv Sena was in power in Maharashtra along with the Nationalist Congress Party (NCP) and the Congress from November 2019 to June 2022, till Sena leader Eknath Shinde's rebellion brought the government led by Uddhav Thackeray down.
Shinde's rebellion also led to a split in the Shiv Sena. The party led by Shinde, who is currently the chief minister of the state, claims to be the "real" Shiv Sena. It joined hands with the Bharatiya Janata Party (BJP) to form the government in the state.