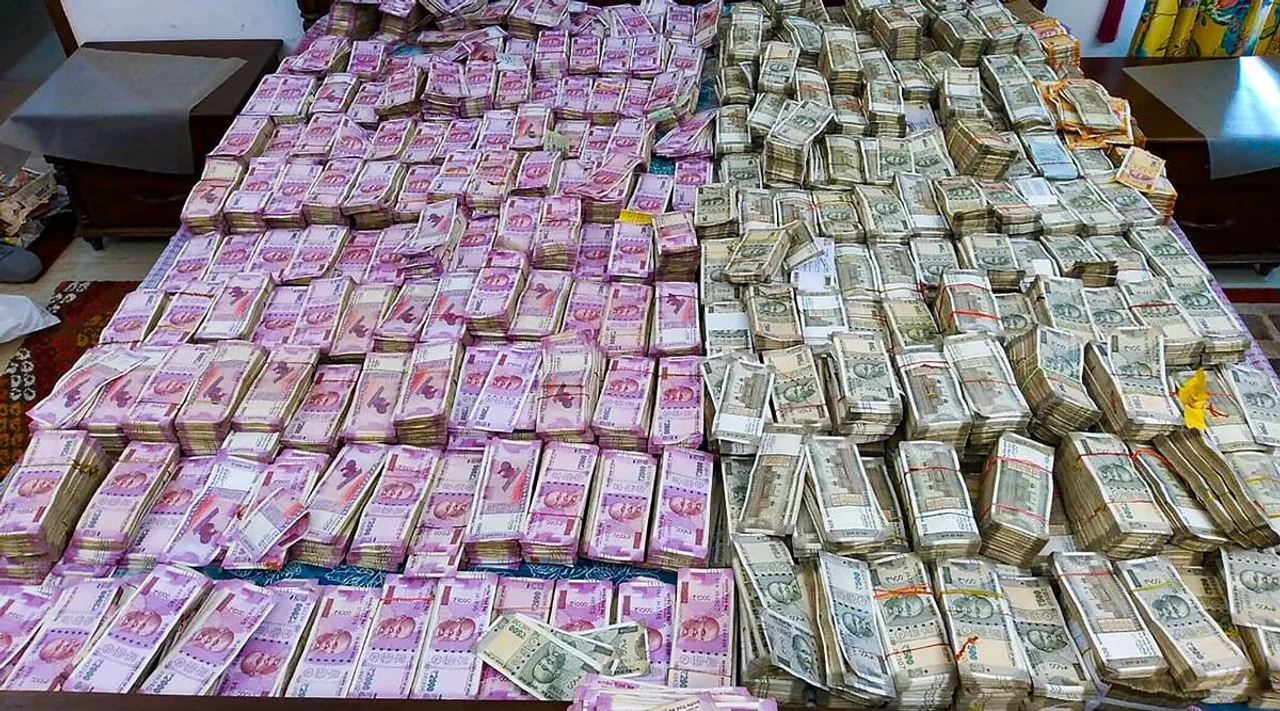 New Delhi: The CBI has arrested former chairman and managing director of WAPCOS Rajinder Kumar Gupta and his son Gaurav after it recovered more than Rs 38.38 crore cash from their premises making it the biggest seizure of cash by the agency in its history, officials said Wednesday.
WAPCOS, previously known as Water and Power Consultancy Services (India) Limited, is a central public sector enterprise wholly owned by the government and is under the administrative control of the Ministry of Jal Shakti.
The Central Bureau of Investigation (CBI) began its searches Tuesday after booking Gupta, his wife Reema Singal, son Gaurav Singal, and daughter-in-law Komal Singal, for allegedly amassing illicit wealth to the tune of Rs 7.91 crore during Gupta's tenure as CMD from April 1, 2011 to March 31, 2019, the officials said.
After getting information about illicit wealth allegedly accumulated by Gupta, the agency conducted a check for the 2011-2019 period during which it found that the former CMD had amassed assets worth Rs 7.91 crore which were disproportionate to known sources of income by over 131 per cent during the period.
Following the FIR, the CBI teams fanned across 19 locations in Delhi, Gurugram, Chandigarh, Sonipat, and Ghaziabad in a coordinated search operation leading to detection of the staggering sum bundled across properties of Gupta and family members for which no satisfactory explanation was provided, the officials said.
The agency arrested Gupta and his son Gaurav on Wednesday and produced them before a special CBI court which sent them to five days of the CBI custody, they said.
During its searches on Tuesday, the CBI seized Rs 20 crore in cash, which rose to more than Rs 38.38 crore by Wednesday, a CBI spokesperson said.
In addition to the cash, a significant quantity of jewellery, valuable items, and property documents were also seized, the spokesperson said.
According to the officials, the former bureaucrat and his family were also alleged to have set up a private consultancy business in Delhi after his retirement from service.
Gupta, an engineer, had joined WAPCOS in 1989 and rose to become its CMD in 2010 for a period of five years. Subsequently his tenure was extended till September 30, 2018. He was given a further two years extension till September 30, 2020.
The alleged immovable properties of the accused consist of flats, commercial properties spread across Delhi, Gurugram, Panchkula, and Chandigarh, besides a farmhouse in Sonipat, the spokesperson said.