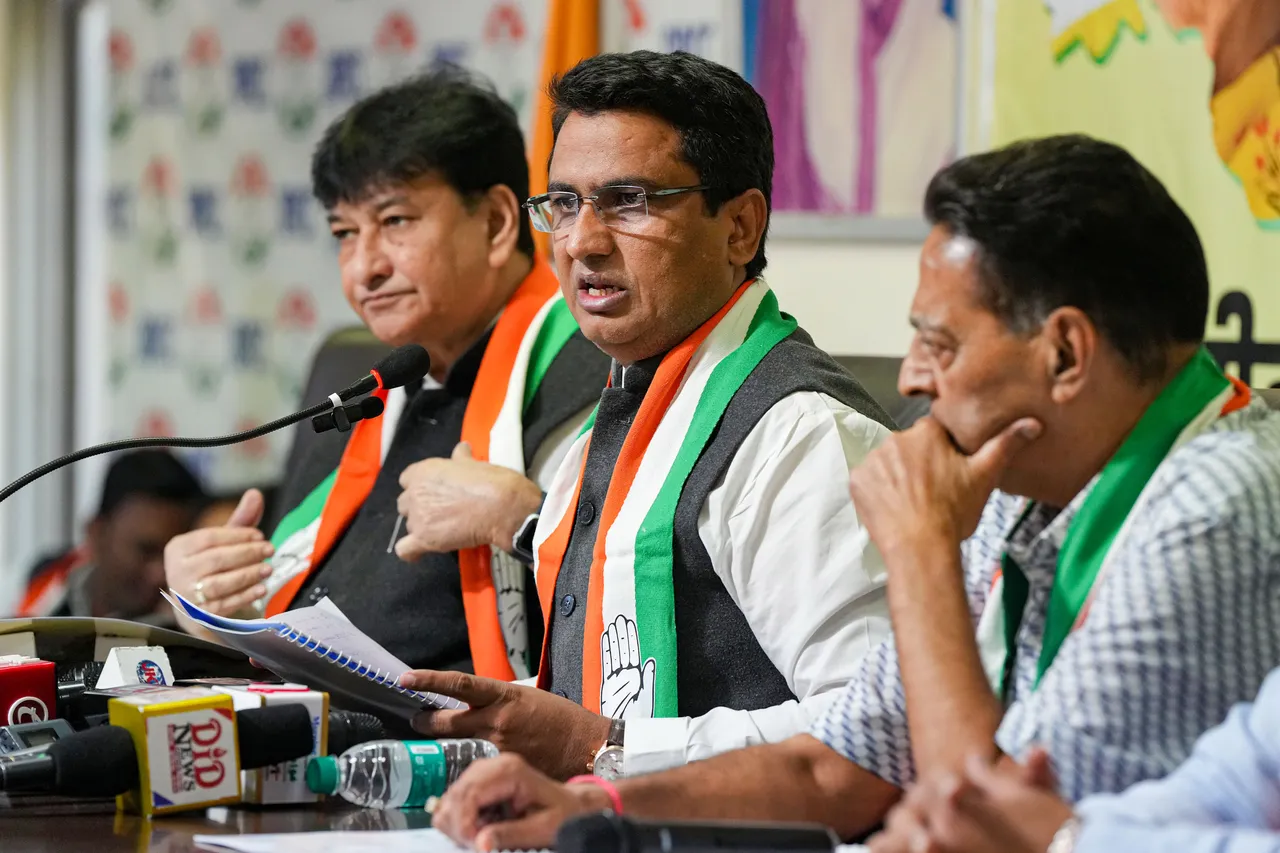 New Delhi: Delhi Congress president Anil Chaudhary has claimed that the central agencies have been doing a "fair investigation" in the excise policy case but have been "unfair" in probing Rahul Gandhi in the National Herald case.
"Both the cases are different and central agencies' investigations cannot be compared. Rahul Gandhi is an honest politician and none of our leaders has been arrested in the National Herald case, whereas 80 per cent of AAP's ministers have criminal cases against them," Chaudhary said.
When asked about the mixed reactions from the Congress leaders on the excise row, he claimed that the senior leaders are "criticising" the central agencies but "not supporting" the Aam Aadmi Party (AAP).
"None of our leaders is supporting AAP. They have been criticising the central agencies as our leaders have been targeted by them unnecessarily in the past," Chaudhary told PTI.
He further said that the then Lieutenant Governor Anil Baijal should also be probed for giving approval for the Delhi Excise Policy 2021-22.
"It is not just Manish Sisodia but his whole cabinet is immersed in corruption. The then LG Anil Baijal should also be investigated as he was the person who had given approval for the excise policy," he said.
Speaking about former Deputy Chief Minister Manish Sisodia's arrest, Chaudhary said he should have been "arrested long before" and claimed that Delhi Minister Kailash Gahlot "will be probed by central agencies next".
"Chief Minister Arvind Kejriwal and his minister Kailash Gahlot should also be arrested. Gahlot is another corrupt leader in the Delhi cabinet. We have been raising these issues for a long time," he said.
The AAP has been terming Sisodia's arrest as "dirty politics" while accusing the BJP and the Union government of hatching a conspiracy to trap him.
The Delhi Congress on Wednesday staged a protest near the AAP office here, demanding the resignation of Kejriwal following the arrest of his deputy Manish Sisodia by the CBI.
The party has also said that a fair probe would not be possible as long as Kejriwal remains in power.
Delhi ministers Sisodia and Satyendar Jain on Tuesday resigned from the Cabinet, amid corruption allegations against them. AAP MLAs Saurabh Bhardwaj and Atishi will be elevated as ministers soon.
Sisodia was arrested by the CBI on Sunday evening in connection with alleged corruption in the formulation and implementation of the now-scrapped liquor policy for 2021-22.
Jain is currently lodged in Tihar Jail in a money laundering case.