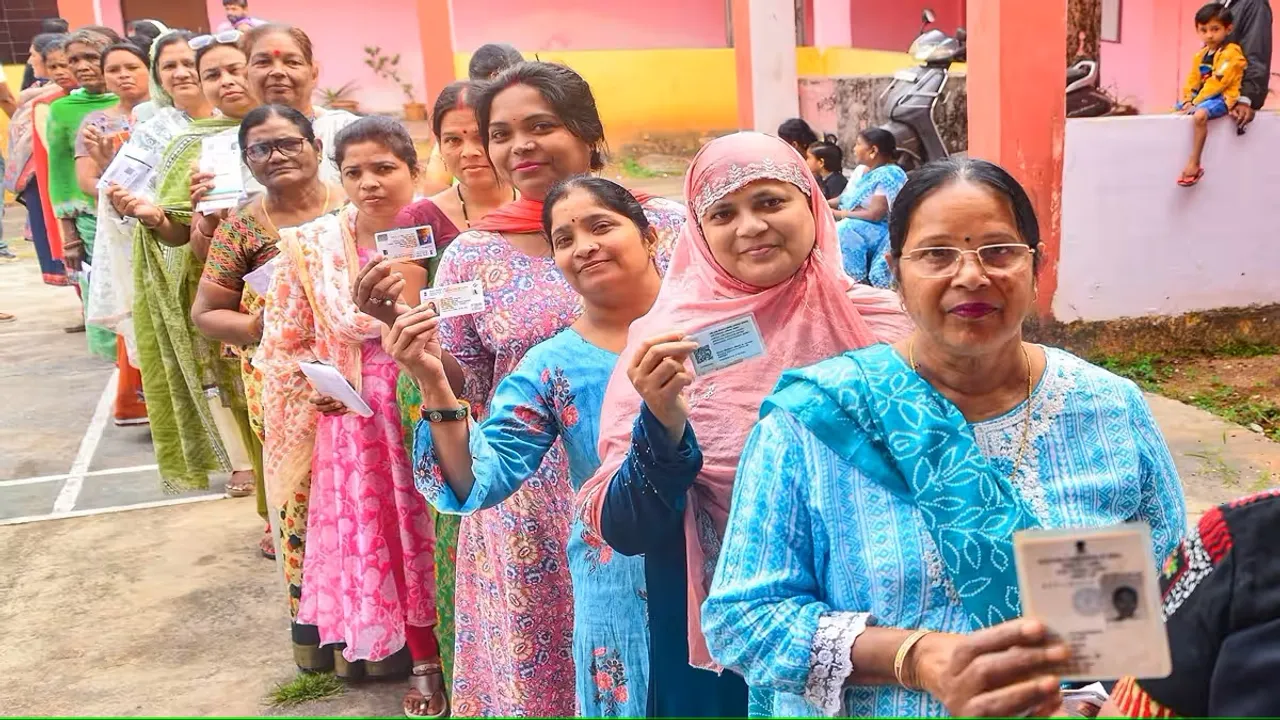 Raipur: A voter turnout of 19.65 per cent was recorded till 11 am in 70 assembly constituencies for the second phase of the Chhattisgarh elections that began on Friday under a thick security blanket of police and paramilitary personnel, a poll official said.
Polling in 70 constituencies began at 8 am and will conclude at 5 pm, except in nine polling booths in the Naxal-affected Bindranawagarh seat in Gariaband district, where voting began at 7 for security reasons, a poll official said.
The booths in Bindranawagarh where voting will be held from 7 am to 3 pm are Kamarbhaudi, Amamora, Odh, Bade Gobra, Ganwargaon, Gariba, Nagesh, Sahbinkachhar and Kodomali.
Till 11 am, 19.65 per cent turnout was recorded in 70 constituencies, he said.
State ministers Ravindra Choubey (Saja seat), Anila Bhedia (Dondilohara) and Jai Singh Agrawal (Korba) and state assembly speaker Charan Das Mahant (Sakti), who are Congress candidates from their respective segments, were among those who cast their votes early.
State BJP chief and MP Arun Sao, who is the party candidate from Lormi seat, voted in Bilaspur segment.
State's Chief Electoral Officer Reena Baba Saheb Kangale also cast her vote at a polling booth in Dharampura in the capital.
Meanwhile, residents of Thenthaguddi village in Raigarh district have not turned up to the polling booth. They have decided to boycott voting alleging that no road has been constructed in their village.
Sonu Pradhan, a resident of the village, told reporters, "There are more than 330 voters in the village and everyone has decided not to exercise their franchise. We have already said that till our demand for the construction of a road in the village is not fulfilled we will not take part in the electoral process." The second phase of polls will decide the electoral fate of political heavyweights like Chief Minister Bhupesh Baghel, his deputy TS Singh Deo, eight state ministers, and four members of Parliament. The first phase was conducted on November 7.
Votes will be counted on December 3.