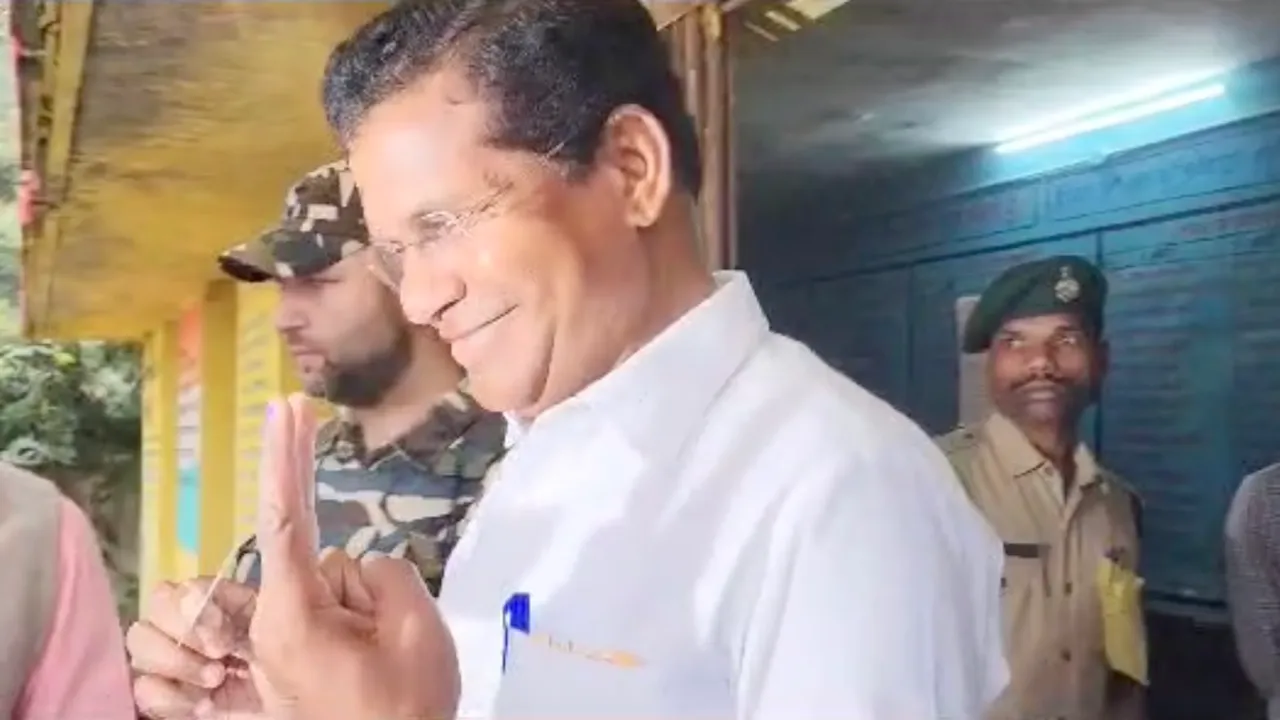 Raipur: Voting began Tuesday morning in the first phase of assembly elections in Chhattisgarh under a thick security blanket of police and paramilitary personnel, who kept a tight vigil in the seats in Naxalite-hit Bastar division.
Polling began at 7 am in 10 of the 20 assembly constituencies where elections are being held in the first phase. It will end at 3 pm.
Polling in the remaining 10 seats in the first phase will start at 8 am and end at 5 pm, an official said.
In the first phase covering 20 of the total 90 assembly seats, 223 candidates, including 25 women, are in the fray and as per electoral rolls, 40,78,681 voters are eligible to exercise their franchise.
The ruling Congress and the opposition BJP are the main contenders for power in the state.
Women voters outnumber men in seats covered under the first phase of polling. As many as 20,84,675 female voters are on the rolls while the number of male voters is 19,93,937. There are 69 third gender voters as well.
As many as 5,304 election booths have been set up for the first phase and 25,249 polling personnel have been deployed.
"Polling in nine constituencies of the Naxalite-hit Bastar division and another Maoist-affected constituency Mohla-Manpur (in adjoining Durg division) began at 7 am and will conclude at 3 pm. In the other 10 constituencies, polling will start at 8 am and end at 5 pm," the official said.
Polling in these 10 constituencies -- Mohla-Manpur, Antagarh, Bhanupratappur, Kanker, Keshkal, Kondagaon, Narayanpur, Dantewada, Bijapur and Konta -- is being held from 7 am to 3 pm due to the Naxal threat.
In the remaining ten constituencies -- Khairgarh, Dongargarh, Rajnandgaon, Dongargaon, Khujji, Bastar, Jagdalpur, Chitrakot, Pandariya and Kawardha -- people can vote from 8 am to 5 pm.
Around 60,000 security personnel, 40,000 of them belonging to the Central Armed Police Forces (CAPF) and 20,000 from the state police, have been deployed for smooth conduct of polls in the Bastar division which has 12 assembly segments, police said.
Around 1 lakh security personnel have been deployed for the first phase of polls, they said.
Due to security reasons, 149 polling stations in five assembly constituencies of the Bastar division have been shifted to the nearest police station and security camps, they said.
Naxal activities are being monitored through drones and helicopters, while bomb disposal teams and dog squads will be roped in as and when required, according to the police.
Of the 20 seats, 12 are reserved for Scheduled Tribes and one for the Scheduled Castes. The highest number of contestants is in Rajnandgaon (29) and the lowest -- seven each -- in Chitrakot and Dantewada seats, polls officials said.
Chhattisgarh Congress chief and MP Deepak Baij (Chitrakot), state ministers Kawasi Lakhma (Konta), Mohan Markam (Kondagaon) and Mohammad Akbar (Kawardha) as well as Chhavindra Karma (Dantewada), who is the son of late party leader Mahendra Karma, are among prominent candidates from the ruling party in the first phase.
For the BJP, former chief minister Raman Singh is contesting from Rajnandgaon against the Congress' Girish Dewangan, chairman of the Chhattisgarh State Mineral Development Corporation.
Other prominent contestants from the saffron party include four former ministers -- Lata Usendi (Kondagaon), Vikram Usendi (Antagarh), Kedar Kashyap (Narayanpur) and Mahesh Gagda (Bijapur), as well as former IAS officer Neelkanth Tekam from Keshkal.
The Aam Aadmi Party's state unit chief, Komal Hupendi, is in the fray from Bhanupratappur, while sitting MLA Anup Nag, after being denied a ticket by the Congress, is fighting as an Independent from Antagarh.
The remaining 70 seats will see voting on November 17 in the second and last phase of polling for the 90-member state assembly.