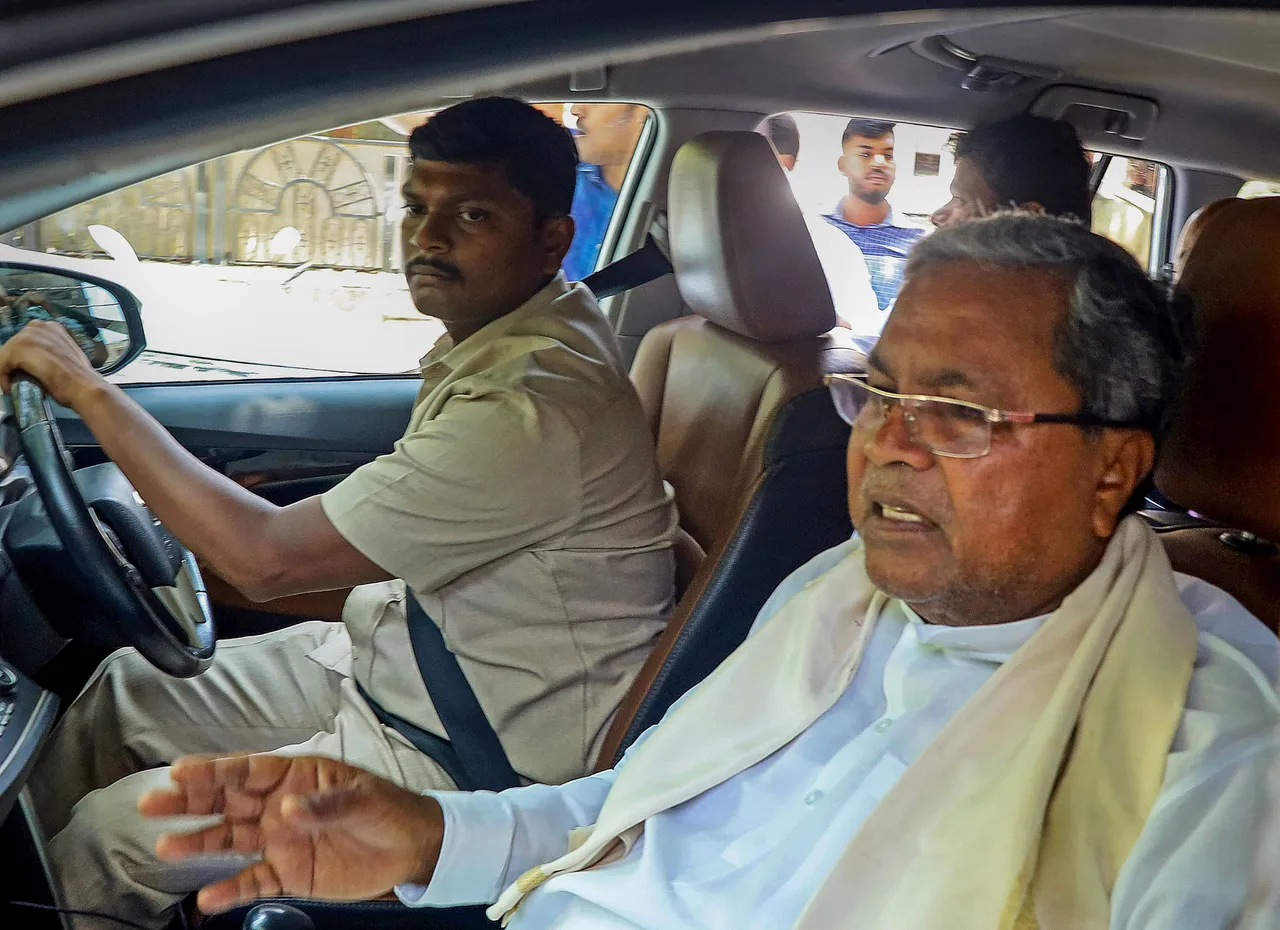 New Delhi: Congress leader Siddaramaiah on Monday afternoon arrived in the national capital where he is likely to meet top party leaders ahead of the decision on the next Karnataka chief minister.
The former chief minister, who is likely to meet Congress president Mallikarjun Kharge later this evening, did not speak with the media at the Delhi airport.
There has been intense lobbying for him and his party colleague D K Shivakumar, the frontrunners for the CM's post.
According to party sources, 75-year-old Siddaramaiah had arrived from Bengaluru on a special flight to meet senior party leaders, a day after the Congress' newly elected legislators authorised Kharge to decide on the party's CM pick.
Earlier on Monday, Congress observer Sushil Kumar Shinde had said both Siddaramaiah and Shivakumar would be called to Delhi for consultations, if required.
The Congress staged a stupendous victory in the May 10 Assembly elections, winning 135 seats out of a total of 224.
"We observers along with Congress general secretary and in-charge of Karnataka Randeep Singh Surjewala and general secretary (organisation) will go to Delhi," Shinde earlier told reporters in Bengaluru.
According to Congress sources, some legislators shared their opinion on their CM preference to the central observers in person during the meeting of the CLP, while the others who were hesitant to share their views face-to-face were given the option of doing so in writing.
"It was a kind of secret ballot in which one could share their opinion choosing between Shivakumar or Siddaramaiah, or any other third leader, or leave it to the decision of the high command," an MLA-elect said on the condition of anonymity.
Siddaramaiah is learnt to have stressed on getting the opinion of all MLAs before the party high command decides on the new CLP leader, who will subsequently head the government as CM.
Kharge had deputed Maharashtra ex-CM Shinde, AICC General Secretary Jitendra Singh and former AICC general secretary Deepak Babaria as observers for the election of the CLP leader.
Jitendra Singh said, "We will prepare a report and submit it to the Congress president. We have talked to all the MLAs in detail till midnight. The decision will be taken only after handing over the report."