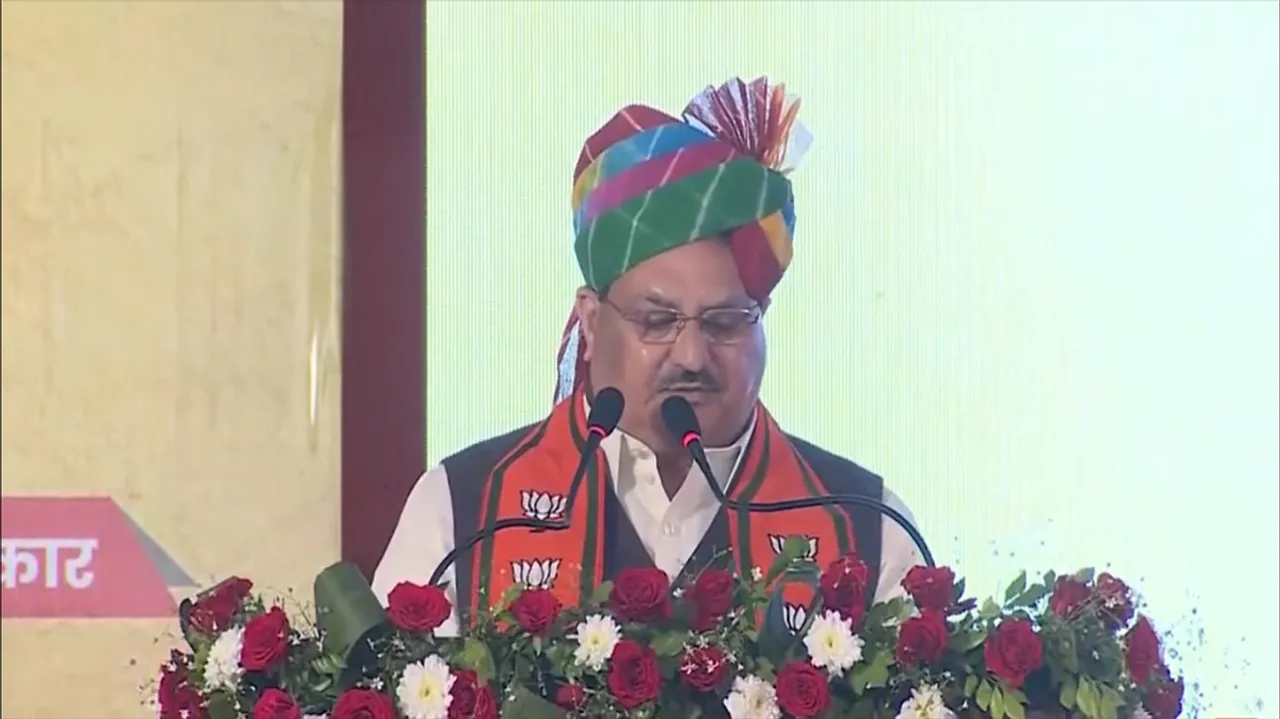 Jaipur: BJP president J P Nadda on Thursday attacked the Congress and said leaders of the grand old party have started remembering Lord Ram to seek votes but they don't even know for how many years Ram went to exile.
He was addressing an election rally in Rajasthan's Dausa district.
Without taking name of any leader, Nadda said, "These new devotees of Ram do not know whether Ram's vanvas was of 14 years or 13 years. They used to make fun of us on the (construction of) Ram temple. Beware of the Congress, they shed crocodile tears."
The BJP chief also alleged that under the Congress rule, Rajasthan became number one in rape cases, while several incidents of paper leaks took place in the last five years.
"The Congress is synonymous with corruption. On the other hand, the BJP means development and progress," he said.
He said that examples of pseudo secularism were seen in the Congress rule in Rajasthan where bulldozers were run over temples and slogans of 'Sar Tan Se Juda' were raised.
Nadda alleged that family members of Chief Minister Ashok Gehlot took contracts of Rs 11,000 crore. He also said that Gehlot's brother exported subsidized fertilizers.
"If the situation has to be changed, Gehlot will have to be made to sit at home and the BJP will have to win," he said, while adding that the Congress government did not even spare elderly people as old age pension scam took place.
"Collect money and stand in Delhi court. This is what they do. On the other hand, the country is progressing under the leadership of PM (Narendra) Modi. Our government works for the poor and Dalits," he said.