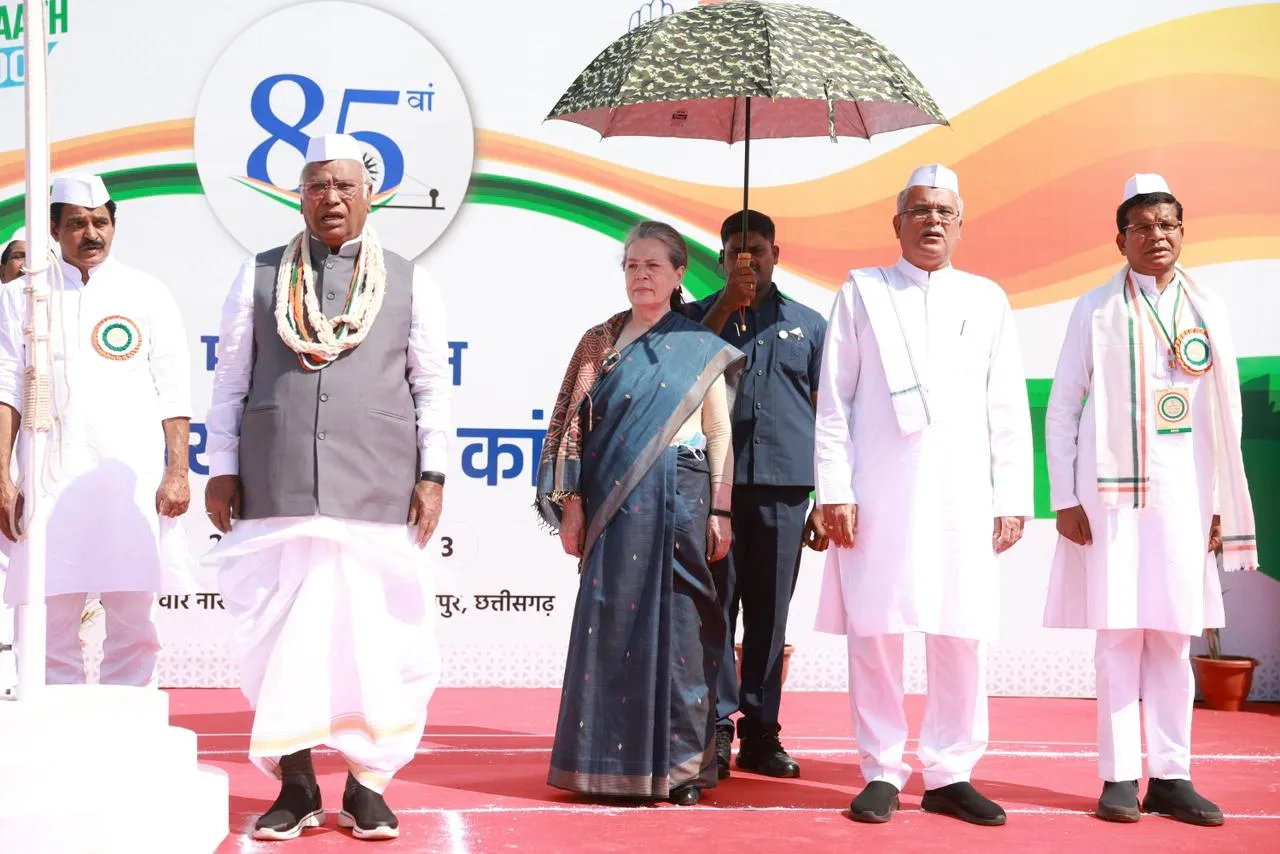 Nava Raipur: The Congress is likely to propose a legislation against hate crimes in the country as part of the party's 56-point political resolution to be adopted at its 85th Congress plenary session on Saturday, sources said.
In its political resolution, the Congress is likely to allege that the judiciary is constantly threatened by direct and indirect measures, which create apprehensions in its mind.
The party has been alleging that the law minister himself is leading the blatant attack on the judiciary.
The Congress will promise that the independence and integrity of the judiciary will be maintained and protected at all costs, the sources said.
The opposition party is also likely to promise that if voted to power, it would bring a legislation to prohibit discrimination on the basis of religion, caste, gender or language in the supply of goods and services.
The Congress will deliberate and finalise three resolutions -- one each on political, economic and international affairs -- on Saturday.
The party will finalise three other resolutions on agriculture and farmers' welfare, youth and employment and social justice and empowerment on Sunday, the final day of its three-day plenary session.
The 85th plenary session of the Congress started here on Friday. Congress leaders would brainstorm on the party's strategy to prepare for the state Assembly polls scheduled to be held this year and the 2024 general election during the plenary session.
The sources said the opposition party will also prepare a "vision document" for 2024 following the largest-ever mass contact programme organised by it, encompassing the issues of unemployment, poverty eradication, inflation, women empowerment, job creation and national security.
They said the Congress must reverse the current regressive path of growth that has failed to improve the lives of the poorest.
"Our growth mantra must have a human touch, creating livelihoods and employment opportunities," a Congress leader said.