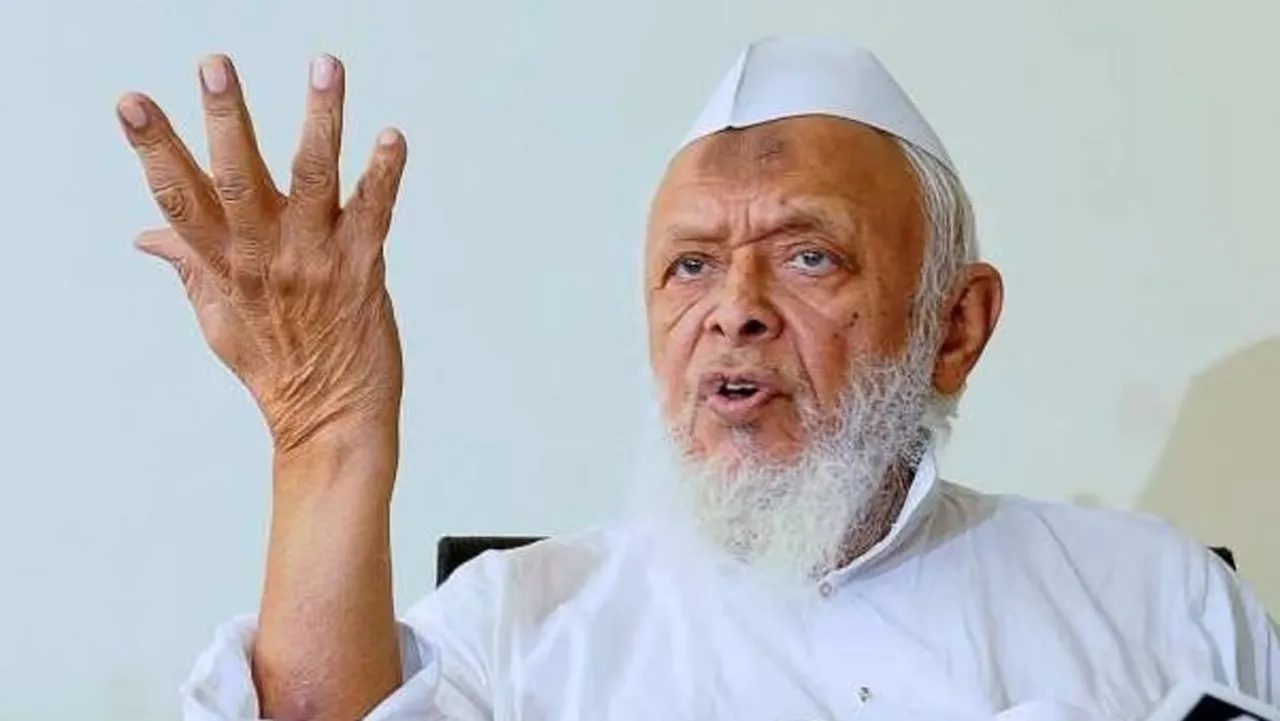 Mumbai: Jamiat Ulama-i-Hind president Maulana Arshad Madani on Monday said the newly-elected Congress government in Karnataka must restore quota on the basis of economic backwardness for Muslims that was withdrawn by the previous Bharatiya Janata Party dispensation under Basavaraj Bommai.
The previous BJP government in the southern state had, in March this year, scrapped four per cent quota for Muslims, which has been challenged in the Supreme Court.
Speaking on the last day of the three-day meet of the Jamiat Ulama-i-Hind at Azad Maidan here, Madani said, "The tough stand taken by the Congress in the Karnataka election and the way it promised to ban Bajrang Dal and other similar organizations is commendable. Now it is time for the Congress to fulfil its election promise and restore reservations given to Muslims on the basis of economic backwardness." The Karnataka poll results show the people of the state rejected the agenda of hatred, he said, adding the Congress would not have been ousted from power (at the Centre) if it had taken such a strong stand against communalism 75 years ago.
After the assassination of Gandhiji (in 1948), the country would have been saved from destruction if sectarianism was crushed at the time, Madani asserted.
Condemning moves to bring about a Uniform Civil Code in the country, Madani said it was a "conspiracy to take away the religious freedom of the citizens".
"Efforts to promote Hindu revivalism have started under the guise of the new National Education Policy, against which a resolution was passed in the general body meeting of Jamiat Ulama-i-Hind," he said.
Madani also demanded formation of separate schools and colleges for Muslim boys and girls to provide high quality education.
In the recently concluded Karnataka polls, results of which were declared on May 13, the Congress swept to power with 135 seats in the 224-member Assembly, leaving the BJP with just 66 seats.