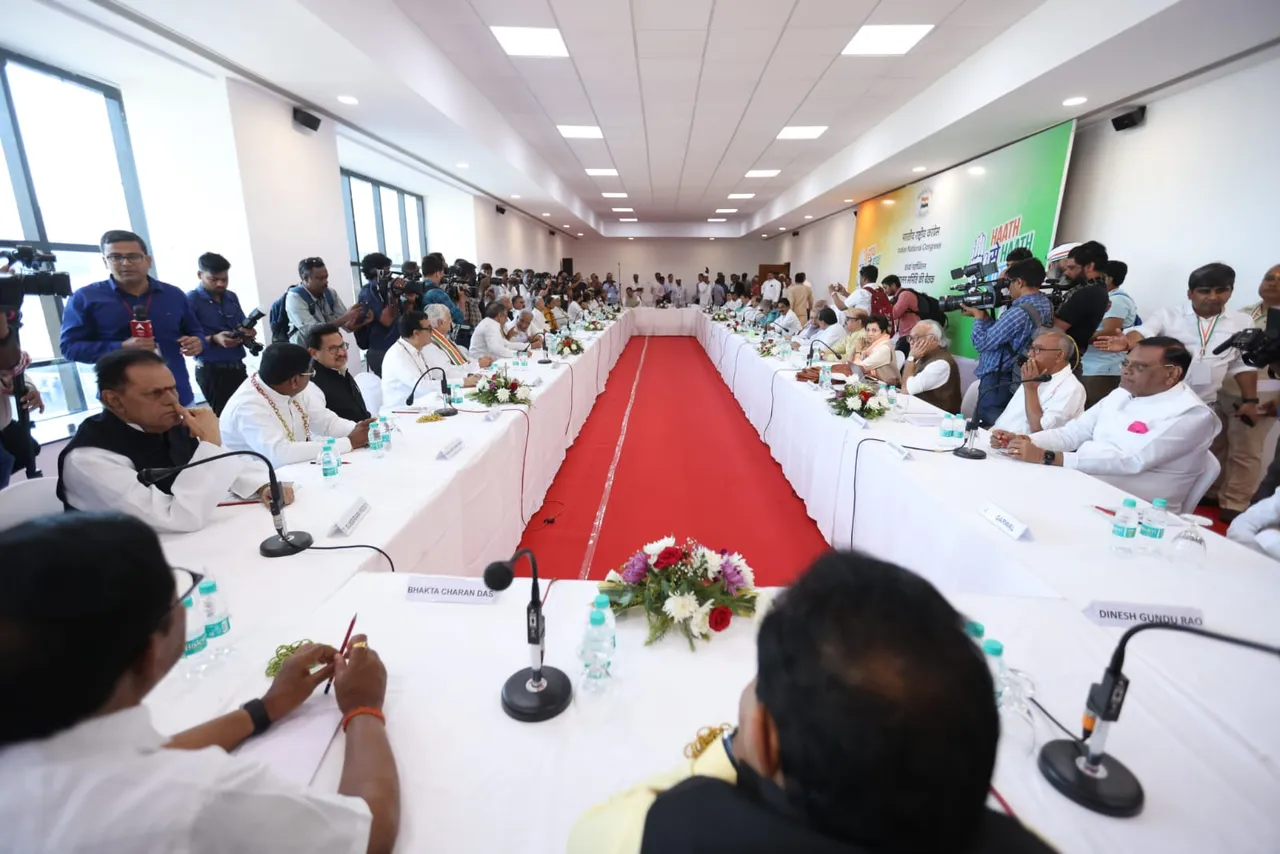 Nava Raipurछ The Congress' 85th plenary session began here with the meeting of the party's steering committee, which will decide on whether there will be elections to the working committee.
The meeting started under the presidency of Mallikarjun Kharge but former presidents Sonia Gandhi and Rahul Gandhi were yet to arrive and are unlikely to attend the steering committee meeting.
Congress General Secretary Priyanka Gandhi Vadra is also yet to arrive. Sources said the Gandhis are expected to join the session later in the day.
During the conclave, the party is expected to take key decisions that would lay out a clear roadmap for the 2024 Lok Sabha elections and finalise the strategy for forging poll tie-ups with like-minded parties to take on the BJP.
The session comes against the backdrop of the Bharat Jodo Yatra, which the party has touted as a success, and will be attended by around 15,000 delegates.
The plenary session is being held at a time when the Congress faces unprecedented challenges electorally and even to its primacy in the Opposition bloc.
While the Congress hopes to stitch an anti-BJP front for the 2024 polls, having said that it alone has the moral and the organisational power to lead it, clouds of disunity are hovering over it.
The Congress and the TMC have been publicly trading barbs for the last few days and some parties are staying away from the Congress, showing signs of disunity in the opposition ranks.
Asked whether polls will be held for the Congress Working Committee (CWC) seats, Congress General Secretary In-charge Communications Jairam Ramesh said the steering committee will decide on the issue.
He, however, said the party is ready and all preparations are in place in case the committee decides in favour of holding polls to the CWC.