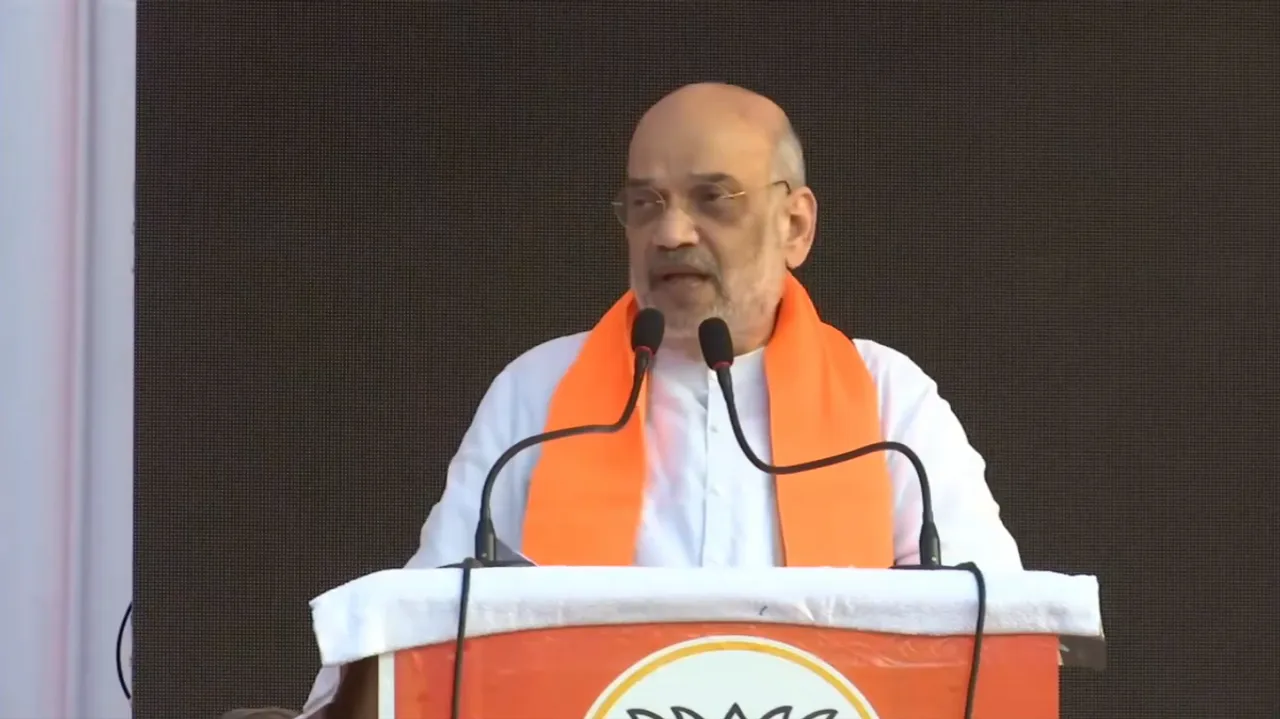 Jaipur: Union Home Minister Amit Shah on Tuesday said riots broke out in Rajasthan due to appeasement policy of the Congress government, which doesn't even have courage to punish culprits.
Addressing an election rally at Parbatsar in Nagaur, Shah also accused the Congress of insulting people belonging to the other backward classes (OBC) and claimed it cannot do any good to the people of the state.
He said that the objective of Congress leader Sonia Gandhi is to make her son Rahul Gandhi prime minister of the country while in Rajasthan, Ashok Gehlot wants to make his son Vaibhav Gehlot chief minister.
But they are unable to "launch" their sons whereas under the leadership of Prime Minister Narendra Modi, India launched 'Chandrayaan' and the tricolor was hoisted on the moon, he said.
He said that the Congress insulted OBCs and Rahul Gandhi called PM's caste "thief".
"In Modi government, 27 per cent ministers are from the OBC. As many as 29 per cent (84) of our 303 MPs belong to the OBC. Similarly, 27 per cent of our 1,358 MLAs are from the OBC and 40 per cent of 163 MLCs are from backward classes," he said.
"Rahul Baba called the prime minister's caste a thief and insulted the backward leaders of his own party," Shah alleged.