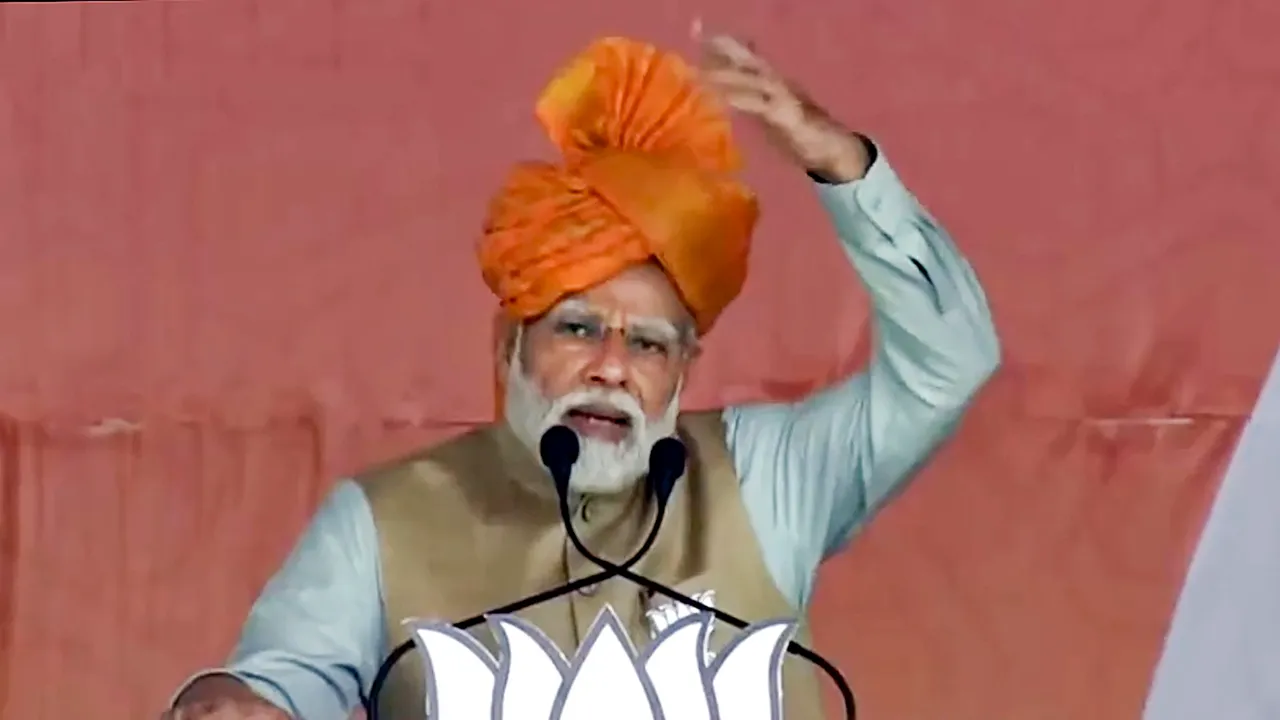 Jaipur: Prime Minister Narendra Modi on Tuesday said the Congress is a symbol of corruption, nepotism and appeasement -- three evils preventing India from becoming a developed nation.
Addressing a public meeting in poll-bound Rajasthan's Baran district, the prime minister said Congress leaders are unruly and the people of the state are suffering as the ruling party has handed them over to robbers, rioters and criminals.
"As long as three enemies of the country -- corruption, nepotism and appeasement -- are among us, it will be difficult to fulfil the resolution to make India a developed nation. The Congress is the biggest symbol of these three evils," Modi told the gathering.
"Be it Congress MLAs or ministers, everyone is unruly and the public is suffering. The Congress has handed over the people of Rajasthan to robbers, rioters, tyrants and criminals," he said.
"Today, even children in Rajasthan are saying 'Gehlot ji, you won't get votes'," he added.
The prime minister also targeted the Congress over the law and order situation in Rajasthan, saying its ministers have been seen standing with those who committed atrocities against sisters and daughters.
The BJP's priority is to ensure women's welfare and safety, Modi said.
The morale of anti-social forces in Rajasthan is high due to Congress support, he said.