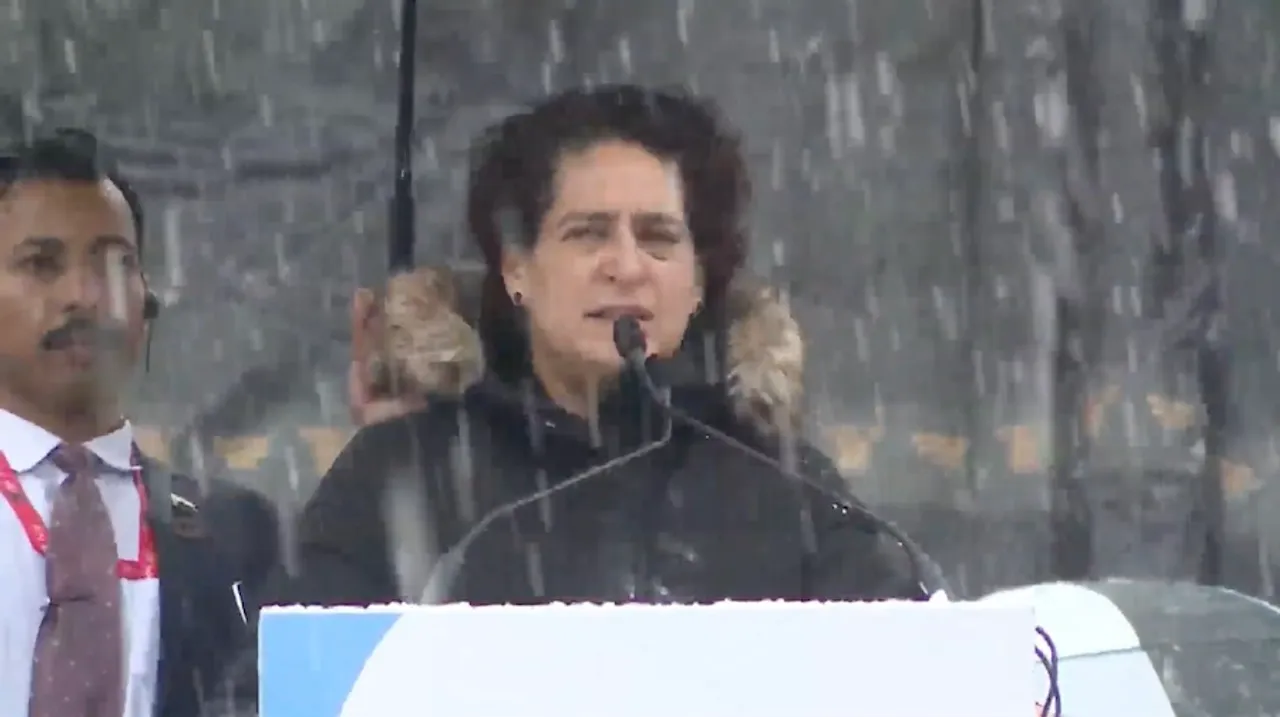 Srinagar: The Congress on Monday took out a rally to mark the culmination of its Bharat Jodo Yatra in the Jammu and Kashmir city, amid heavy snowfall.
The rally being led by Congress leaders Rahul Gandhi, Priyanka Gandhi Vadra and party chief Mallikarjun Kharge began from the Sher-e-Kashmir Cricket Stadium and was joined by representatives from DMK, NC, PDP, CPI, RSP and IUML.
With the rally, the curtains have come down on the yatra that traversed a dozen states and two Union territories in nearly five months after its launch on September 7 last year in Kanyakumari.
During the course of the yatra, Rahul Gandhi addressed 12 public meetings, over 100 corner meetings, 13 press conferences. He had over 275 planned walking interactions and more than 100 sitting interactions.
Earlier in the day, Gandhi hoisted the national flag at the 'Bharat Jodo Yatra' camp site at in Panthachowk.