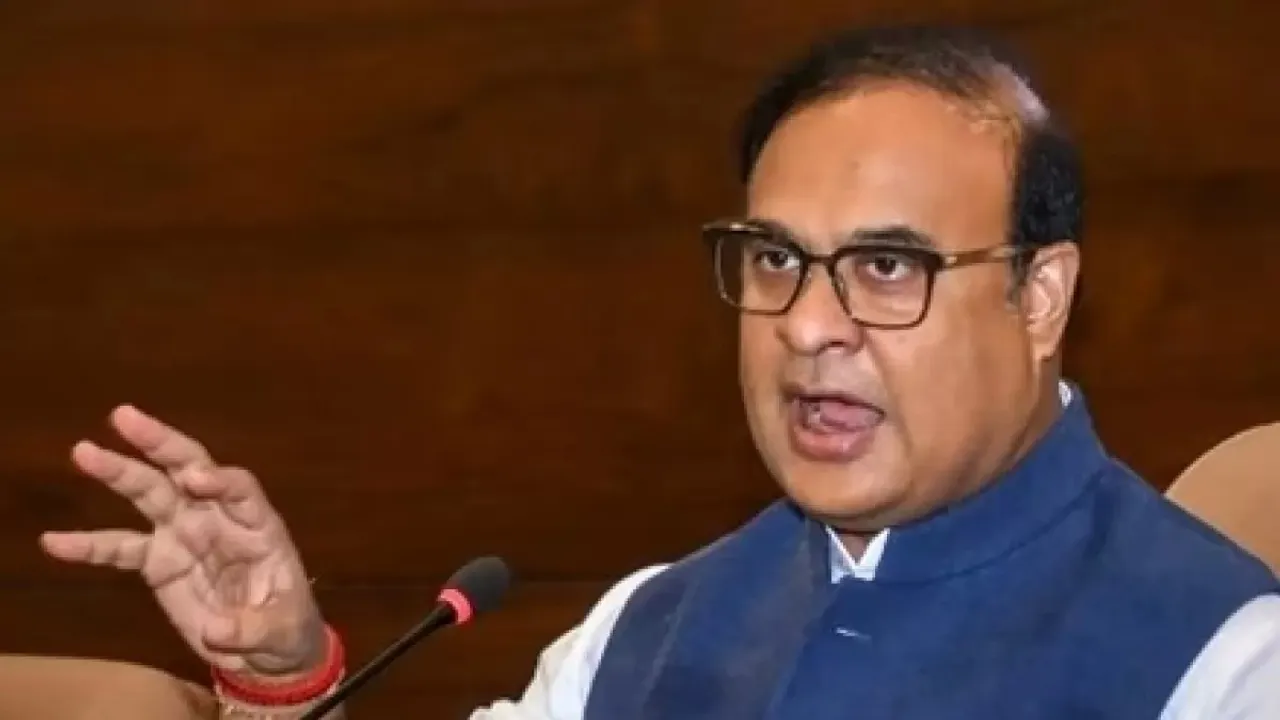 Raipur: Assam Chief Minister Himanta Biswa Sarma on Tuesday alleged that a conspiracy was being hatched against "Sanatan culture" in the Congress-ruled Chhattisgarh.
He was speaking at a rally in Bhatgaon assembly constituency of Chhattisgarh as part of the Bharatiya Janata Party's (BJP) `parivartan yatra' campaign ahead of the state elections.
"A conspiracy is being hatched against Sanatan culture in Chhattisgarh. Since Bhupesh Baghel was elected as chief minister, the influx of Rohingya (refugees from Myanmar) in the state has become a major issue," the BJP leader claimed.
He also accused the Opposition's INDIA alliance of hatching a conspiracy to create "anti-Hindu" atmosphere in the country.
The Congress (when it was in power) allowed Bangladeshis to enter Assam illegally, he alleged, claiming that "lakhs of Bangladeshis are living in Assam." "In Chhattisgarh, Rohingya have started entering....Bhupesh Baghel says he worships Gau-mata (cow) but we don't want this. We want you to say that you are a Hindu and devoted to Hinduism," Sarma added.
Opposing education at Madrasas (Islamic seminaries) for children, Sarma said he closed Madrasas in Assam.
"Now our Muslim daughters go to our schools. This time in Assam, a large number of Muslim daughters have cleared medical exams. We don't see Hindu-Muslims, we see the development and education of our daughters," he said.
Targeting the ruling Congress in Chhattisgarh over corruption, he asked why Baghel did not use the money he "invested in Assam and Himachal Pradesh elections (for Congress)" for empowering the tribals in Chhattisgarh instead.
The Assam chief minister took part in parivartan yatra events in Bhatgaon (Surajpur district) and Nawagarh (Bemetara district) assembly constituencies on Tuesday.