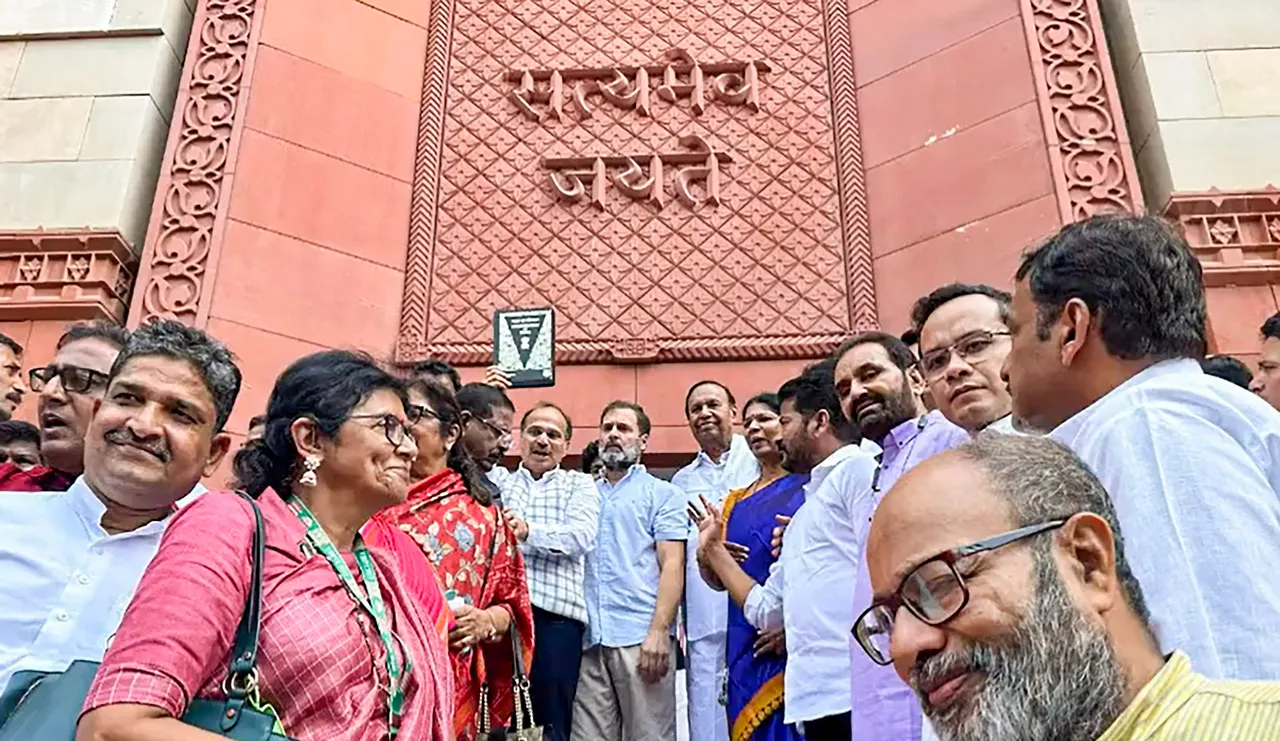 New Delhi: Holding a copy of the Constitution, the Congress leader in the Lok Sabha Adhir Ranjan Chowdhury, along with Rahul Gandhi and several other Congress and opposition leaders, walked from the old Parliament building to the new one on Tuesday.
Chowdhury, Gandhi and other leaders held aloft the Constitution, before entering the new Parliament building.
The DMK's TR Baalu and Kanimozhi, Gandhi, Congress general secretaries KC Venugopal and Jairam Ramesh, as well as several other opposition leaders, walked together to the new Parliament House building.
Earlier, the MPs attended a function in the Central Hall of the old Parliament building, marking the move to the new Parliament complex.