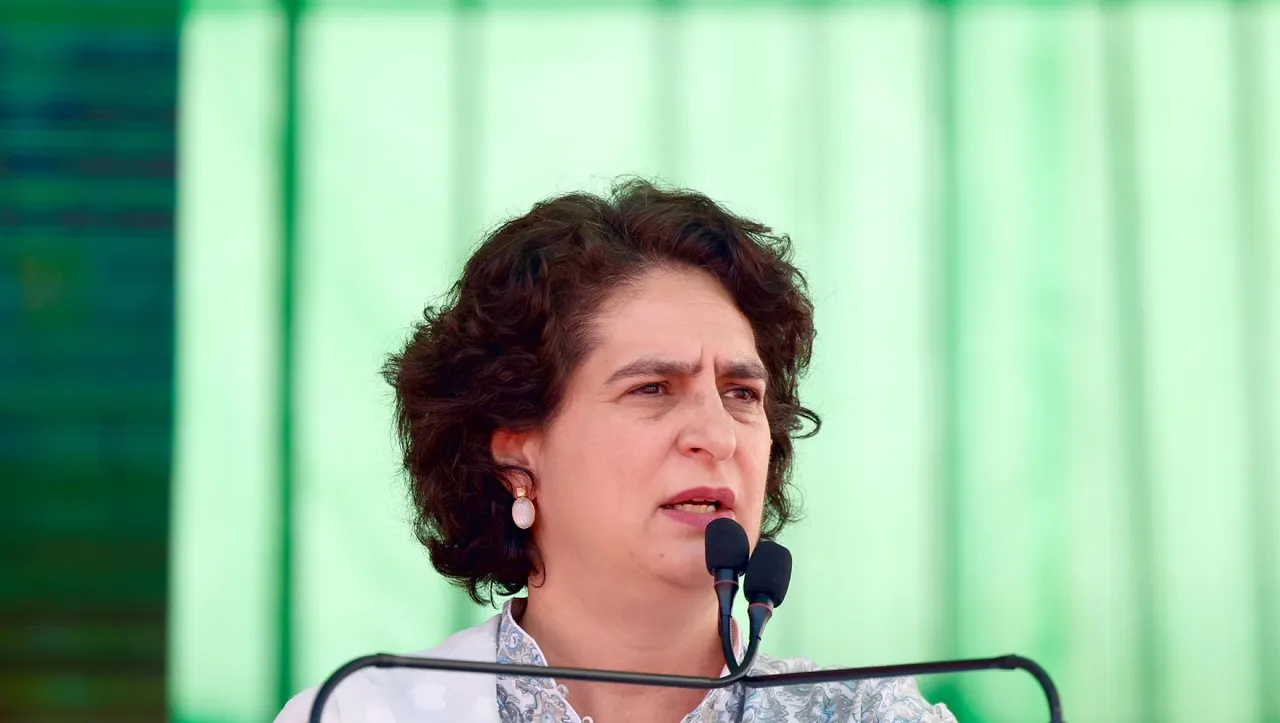 Balod: Congress leader Priyanka Gandhi Vadra on Tuesday claimed the BJP-led Centre has handed over assets of the country to big industrialists.
Addressing an election rally in Balod district of Chhattisgarh, she said the caste census will help in giving equal representation to every section of societies and draft policies for their welfare.
She said violence, misrule and poverty prevailed when the BJP was in power in Chhattisgarh under Raman Singh.
"The Congress government in Chhattisgarh worked for the public welfare for five years, but what did the Central government do? Two aircraft each worth Rs 8,000 crore were procured for Modi ji. A new Parliament building was built spending Rs 20,000 crore.
"When this was announced, I was in Uttar Pradesh and sugarcane farmers there were on the streets seeking their dues running into Rs 15,000 crore. Modi ji has money for Parliament building and aircraft but not for farmers," Gandhi Vadra alleged.
She said the caste census is necessary to give proper representation to all sections and frame welfare policies.
"Modiji says he comes from the OBC category but he rejects our demand for the (caste) count. BJP leaders have become frustrated with our demand," the AICC general secretary said.
Targeting the Centre, Gandhi Vadra said, "They had promised crores of jobs to youths and to double the income of farmers but didn't fulfil these promises. The farmers are crying. They (the government) also destroyed institutions where youths used to get jobs. They destroyed small businesses which were the engine of the country by implementing demonetisation and GST rollout".
Gandhi Vadra alleged they (the BJP) abused (the Congress) and asked what was done in 70 years.
"They (Centre) have either destroyed the good things (done in the last 70 years) or handed over the assets of the country to big industrialists," she said.