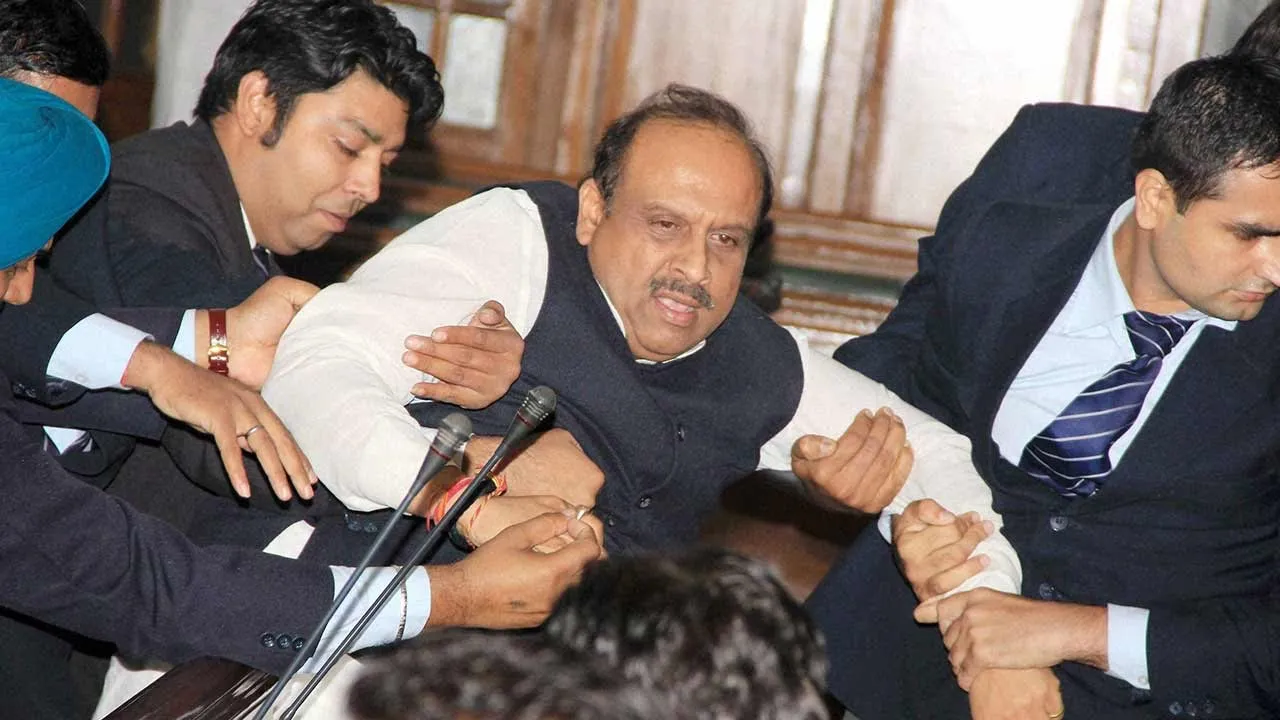 New Delhi: Delhi Assembly Speaker Ram Niwas Goel suspended BJP legislator Vijender Gupta on Tuesday for a year till the next Budget session for allegedly obstructing the proceedings of the House.
Earlier in the day, Gupta had given a notice for breach of privileges over alleged leaking of Budget details.
To this, Assembly Speaker Ram Niwas Goel had said, "As per rules, such a notice needs to be given three hours before. You are also saying that it should be taken up for discussion. It seems the aim is to create a ruckus and waste the time of the House."
The speaker also issued a strict warning to Gupta. The notice given by him mentioned the leaking of details of the 'Outcome Budget', which was tabled in the Assembly on Monday.
As the House reconvened after 2 pm, Gupta again raised the issue, following which AAP MLA Sanjeev Jha demanded that he be expelled for a year.
The motion as passed by the House with Goel saying that Gupta was suspended from the Delhi Assembly proceedings till the next Budget session.