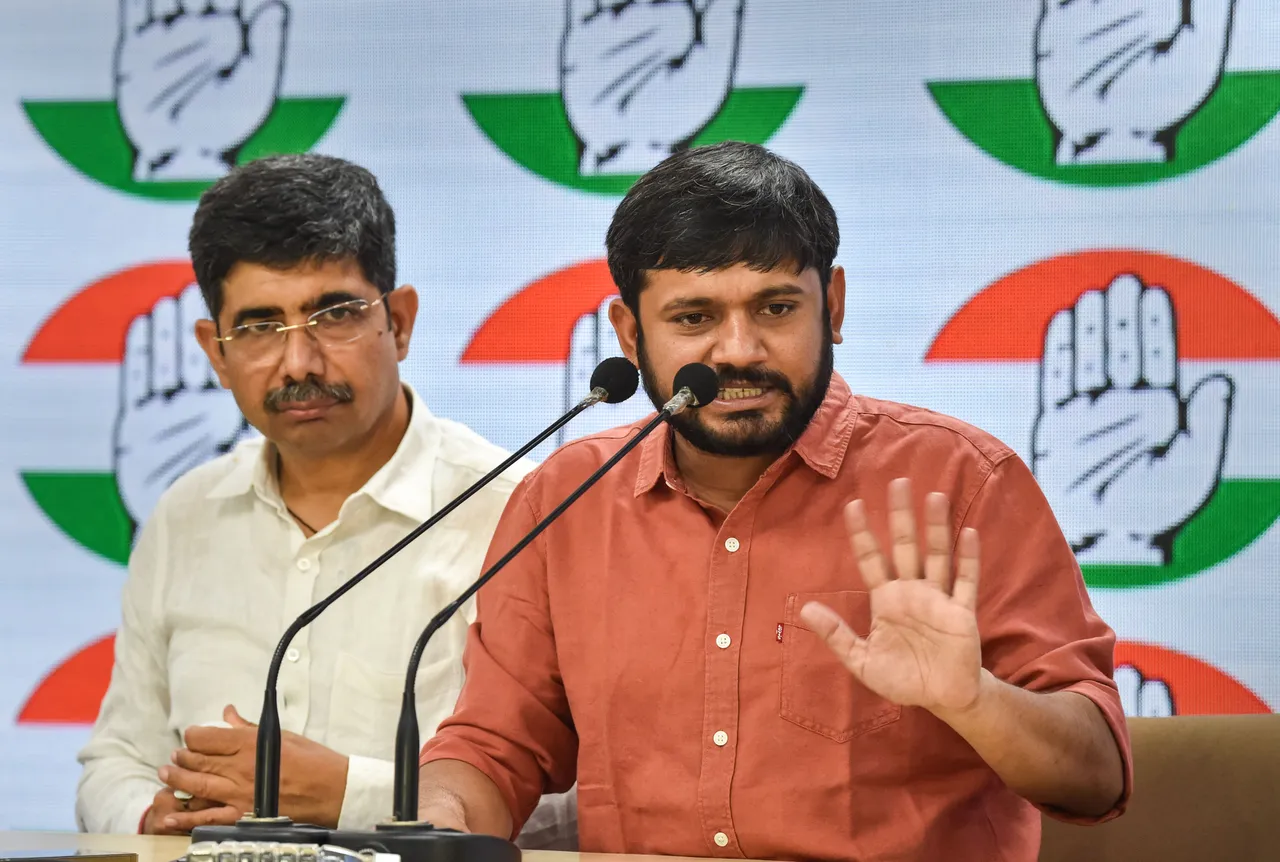 New Delhi: The Congress' Delhi unit is likely to get a new chief ahead of the 2024 Lok Sabha elections and the names of Sandeep Dikshit, Devender Yadav, Arvinder Singh Lovely and Kanhaiya Kumar are doing the rounds for the post, according to sources.
Incumbent Delhi Pradesh Congress Committee (DPCC) president Anil Chaudhary's tenure of three years ended in March this year.
The DPCC was supposed to get a new president after the December Municipal Corporation of Delhi (MCD) election but the process got delayed, sources in the party said without elaborating. The municipal election was won by the ruling Aam Aadmi Party (AAP) in Delhi.
Of the four, Lovely, a former DPCC president, and Sandeep Dikshit, the son of former Delhi chief minister, the late, Sheila Dikshit, are strong contenders for the post of Delhi Congress president, they claimed.
While Yadav is the Congress' in-charge for Uttarakhand, Kumar, a former president of the JNU Students' Union, joined the party in 2021 after quitting the CPI.
"There are four names that are likely to be considered for the post of president (DPCC) and these are Sandeep Dikshit, Devender Yadav, Arvinder Singh Lovely and Kanhaiya Kumar," a source in the Congress told PTI.
"There was supposed to be a new DPCC president after the MCD poll but this did not happen due to delay in the process," the source said.
While Lovely has a "good image" among party leaders and workers in the national capital, Sandeep Dikshit can bank on the works done by his mother for the "developmental transformation" of the city to revive the party's image, the sources said.
Lovely, who won is first assembly election in 1998 from Gandhi Nahar, was the minister for transport, education, urban development and revenue in the Congress government in the national capital.
In the 2019 Lok Sabha polls, he had contested as the Congress' candidate from the East Delhi constituency. He lost to BJP's Gautam Gambhir.
Sandeep Dikshit had won the East Delhi parliamentary constituency twice (2004 and 2009). He was also chief whip of the Congress in the Lower House of Parliament from 2012 to 2014 Yadav was the MLA from Badli from 2008 to 2015.