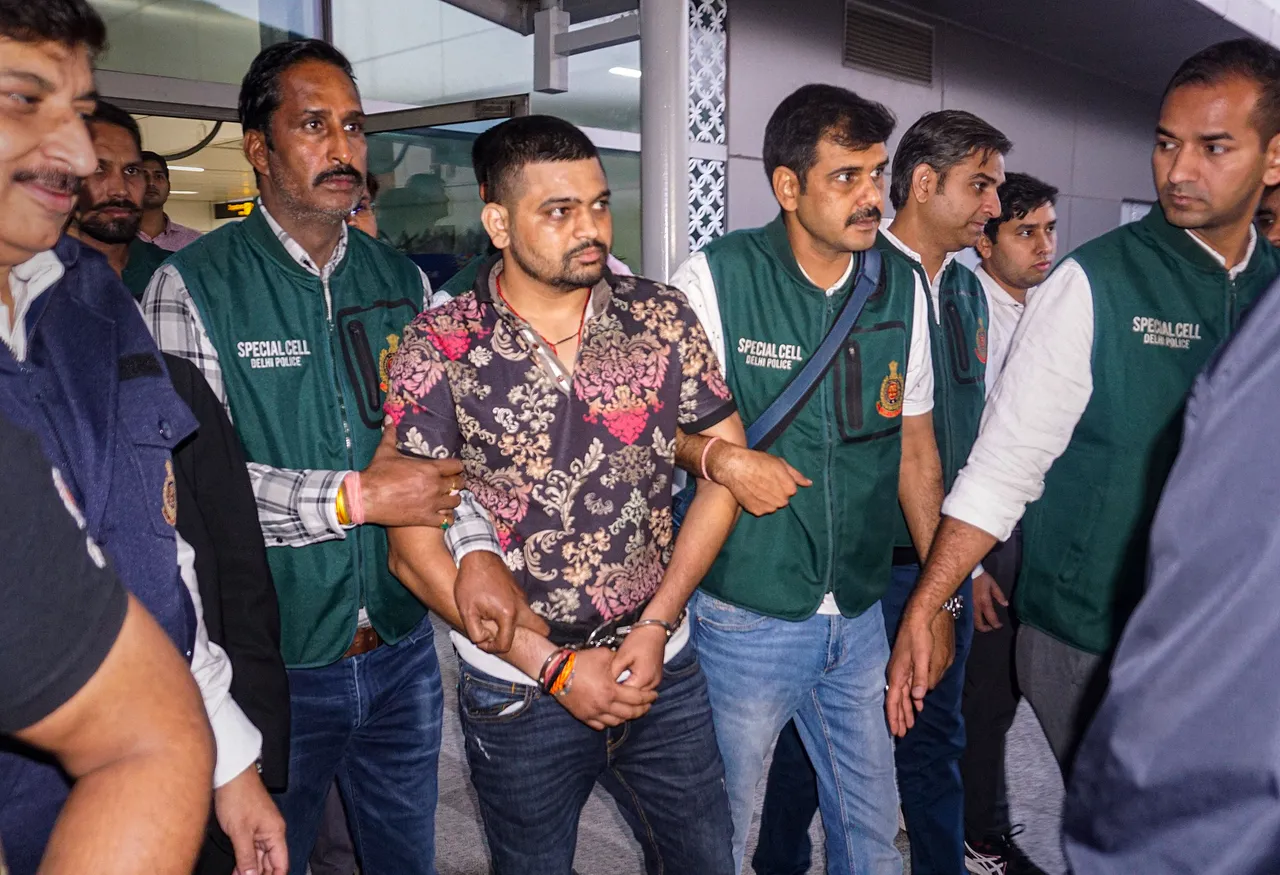 New Delhi: A Delhi court sent gangster Deepak "Boxer", who was nabbed in Mexico and brought to India early Wednesday, to an eight-day police custody in connection with a fake passport case.
The Delhi Police had sought his custody for 14 days but the court agreed for 8 days.
He was produced before the judge inside the Patiala House Courts' lockup amid tight security.
Deepak Pahal, alias "Boxer", was caught in Cancun city in Mexico earlier this week when he was trying to entre the US illegally and planning to run his organised crime syndicate from there. He had taken multiple routes and stops to reach the North American country on his way to the US, according to Delhi Police.
The operation to nab the gangster was a major success for Delhi Police, which arrested a criminal outside the country for the first time. A two-member Delhi Police team brought him to India.
Police said Boxer had used a fake passport in the name of "Ravi Antil", a resident of Bareilly, to flee the country. He will also be interrogated in connection with his criminal activities and alleged involvement in the killing of a builder in North Delhi's Civil Lines in August last year.
The gangster, a winner in a national-level boxing championship, was arrested with the help of local authorities in Mexico and officials at the US embassy in New Delhi.
Police had announced a reward of Rs 3 lakh on information leading to the arrest of Deepak, who led the Gogi gang, which is allegedly linked to the Lawrence Bishnoi gang, police said.
The gangster is wanted in India in 10 sensational cases, including murder and extortion, over the last five years, they said.
Deepak, a resident of Gannaur in Haryana's Sonipat district, headed the Gogi gang after the killing of its head Jitendra Mann, alias Gogi, inside the Rohini Court complex by two men in September 2021.