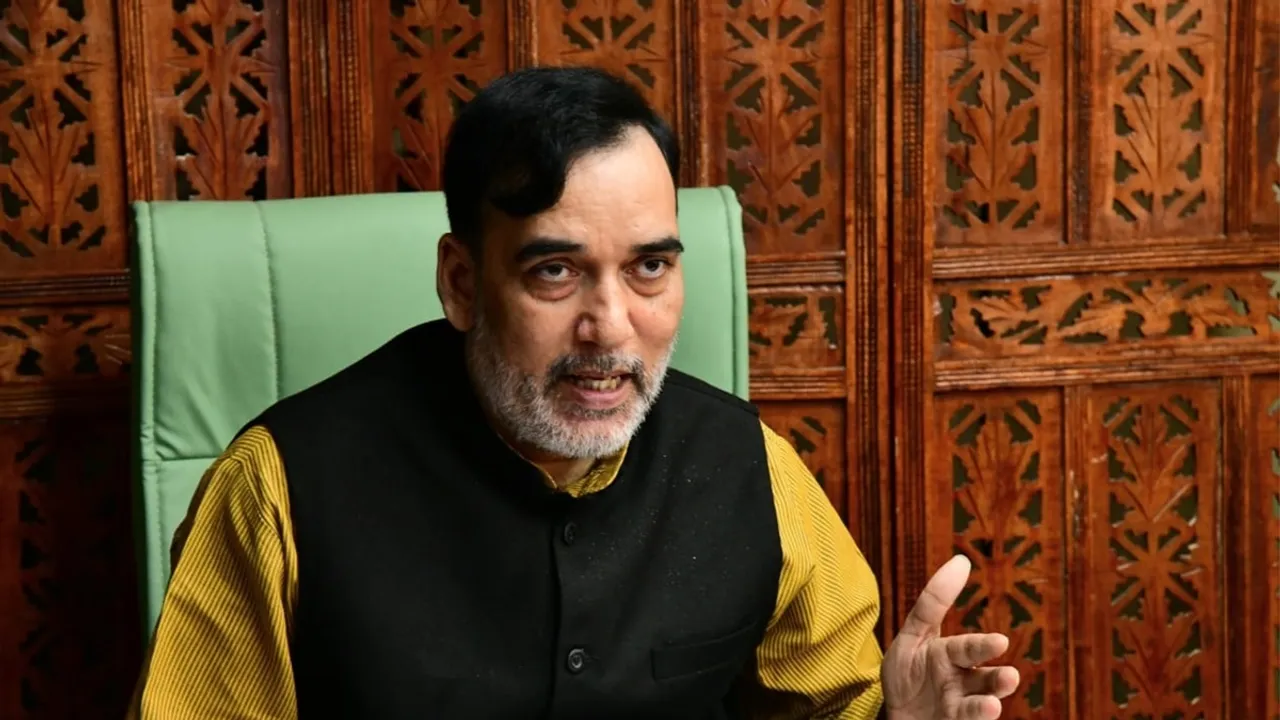 New Delhi: Delhi Environment Minister Gopal Rai will on Thursday hold a meeting with departments on the effective implementation of measures outlined in the Centre's air pollution control plan, officials said. The meeting will be held at the Delhi Secretariat at 1 pm, an official said.
Rai had previously reprimanded the departments concerned for their negligence in executing the air pollution control plan and urged them to establish a monitoring mechanism for overseeing the teams responsible for enforcing anti-air pollution measures.
Delhi's air quality fluctuated between the 'very poor' and 'severe' categories on Thursday due to unfavourable meteorological conditions hindering the dispersion of pollutants.
The capital's Air Quality Index stood at 393 at 9 am on Thursday.
Its 24-hour average AQI, recorded at 4 pm every day, stood at 401 on Wednesday. It was 397 on Tuesday. It was 358 on Monday and 218 on Sunday, 220 on Saturday, 279 on Friday and 437 on Thursday.
Recent findings from a joint project by the Delhi government and IIT-Kanpur revealed that vehicular emissions accounted for about 38 per cent of the national capital's air pollution on Wednesday. This is projected to rise to 40 per cent on Thursday.
Calm winds and low temperatures are allowing accumulation of pollutants and relief is unlikely over the next few days, an official at the India Meteorological Department (IMD) said.