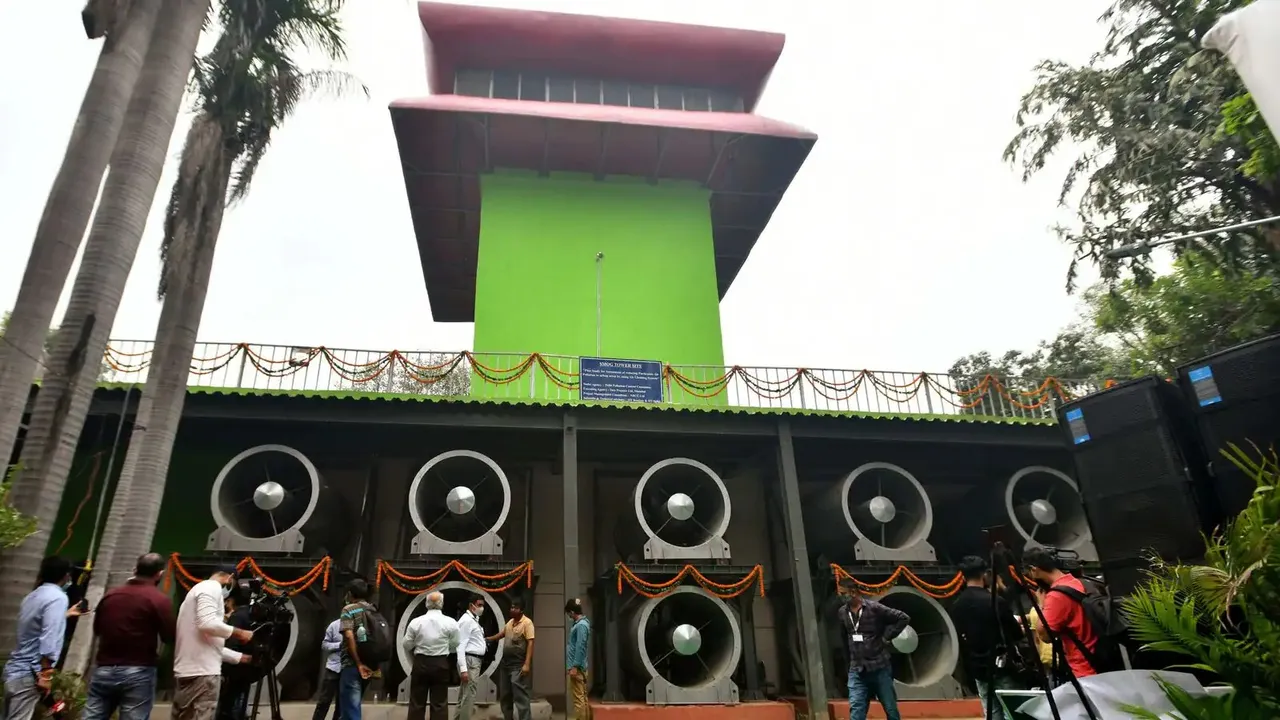 New Delhi: The Delhi government on Wednesday sent a team to inspect the smog tower located in Connaught Place which stopped operating following "unilateral" directions by Delhi Pollution Control Committee (DPCC) chairperson Ashwani Kumar.
On Tuesday, the Supreme Court had directed that the smog tower be made operational.
The air quality in Delhi and its suburbs dropped to the severe category again on Wednesday morning, with smoke from post-harvest paddy straw burning in neighbouring states accounting for one-third of the air pollution here. The city's Air Quality Index (AQI) stood at 421, worsening from 395 at 4 pm on Tuesday.
An official said, "A team of Delhi government officers has been dispatched to inspect the smog tower and ensure its prompt operationalisation."
Earlier, Delhi Environment Minister Gopal Rai had claimed that Kumar, who assumed the role of DPCC chairperson in December, "stopped the release of funds to IIT-Bombay and other agencies working on the smog tower project without informing the government".
Chief Minister Arvind Kejriwal had inaugurated the over 24-metre-high smog tower at Connaught Place on August 23, 2021. The city government had formed a team of experts from IIT-Bombay to study its impact over two years.
Sharing smog tower data, Rai had said that last year, the giant air purifier could reduce air pollution by 70 to 80 per cent within a radius of 50 metres and by 15 to 20 per cent up to 300 metres.
Officials had previously said that the Rs 20 crore smog tower could purify air in a one-kilometer radius at a rate of around 1,000 cubic metres per second.
Government officials on Tuesday said Chief Minister Kejriwal made a recommendation to the National Capital Civil Services Authority for the suspension of Kumar for allegedly shutting down the anti-smog tower and stopping a study to ascertain pollution sources in Delhi.