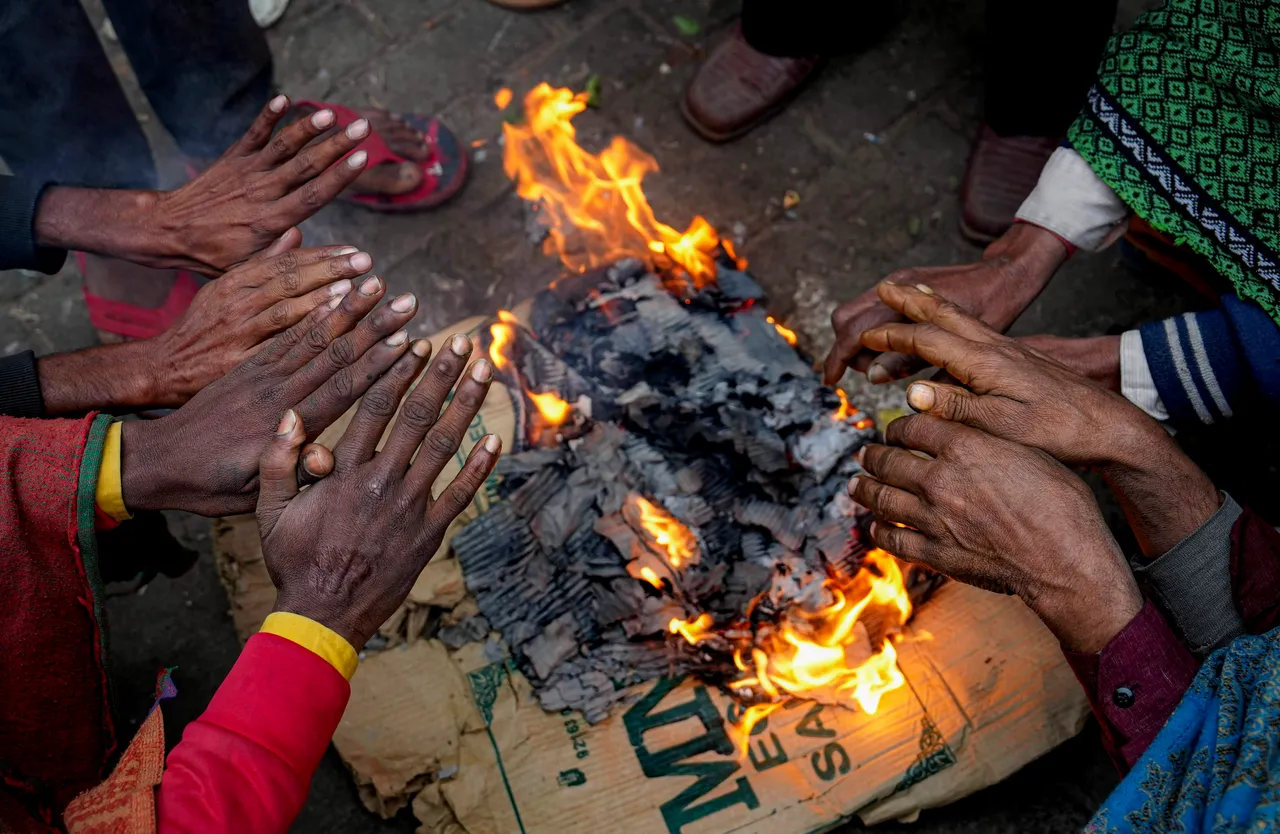 New Delhi: Delhi recorded a cold wave for a second day on the trot on Friday, with the minimum temperature at Ayanagar in southwest Delhi plunging to a numbing 1.8 degrees Celsius, according to the India Meteorological Department (IMD) data.  A dense layer of fog persisted over northwest India, and adjoining central and eastern parts of the country, hitting road and rail traffic movement.
At least 26 trains were delayed by one to 10 hours due to the foggy weather, a Railways spokesperson said.
The Safdarjung observatory, Delhi's primary weather station, logged a minimum temperature of four degrees Celsius against three degrees Celsius on Thursday, 4.4 degrees on Wednesday and 8.5 degrees on Tuesday.
The weather stations at Lodhi Road, Ayanagar and Ridge in Delhi recorded minimum temperatures of 3.8 degrees Celsius, 1.8 degrees and 3.3 degrees, respectively.
On Thursday, Delhi logged a minimum temperature of three degrees Celsius -- the lowest in January in two years -- making it cooler than several hill stations.
The cold snap is straining power grids and posing challenges to the homeless and animals.
The Palam observatory, near the Indira Gandhi International Airport, recorded a visibility level of 200 metres at 5:30 am.
According to the weather office, 'very dense' fog is when visibility is between 0 and 50 metres, 51 and 200 metres is 'dense', 201 and 500 metres 'moderate', and 501 and 1,000 metres 'shallow'.
According to a senior IMD official there will be some relief from cold weather under the influence of a fresh Western Disturbance, which is likely to affect northwest India starting January 7.
In the plains, the Met office declares a cold wave if the minimum temperature dips to four degrees Celsius or when the minimum temperature is 10 degrees or below and is 4.5 notches below the normal.
A severe cold wave is when the minimum temperature dips to two degrees Celsius or the departure from the normal is more than 6.4 degrees.
A cold day is when the minimum temperature is less than or equal to 10 degrees Celsius below the normal and the maximum temperature is at least 4.5 degrees below the normal. A severe cold day is when the maximum is 6.5 degrees Celsius or more below the normal.