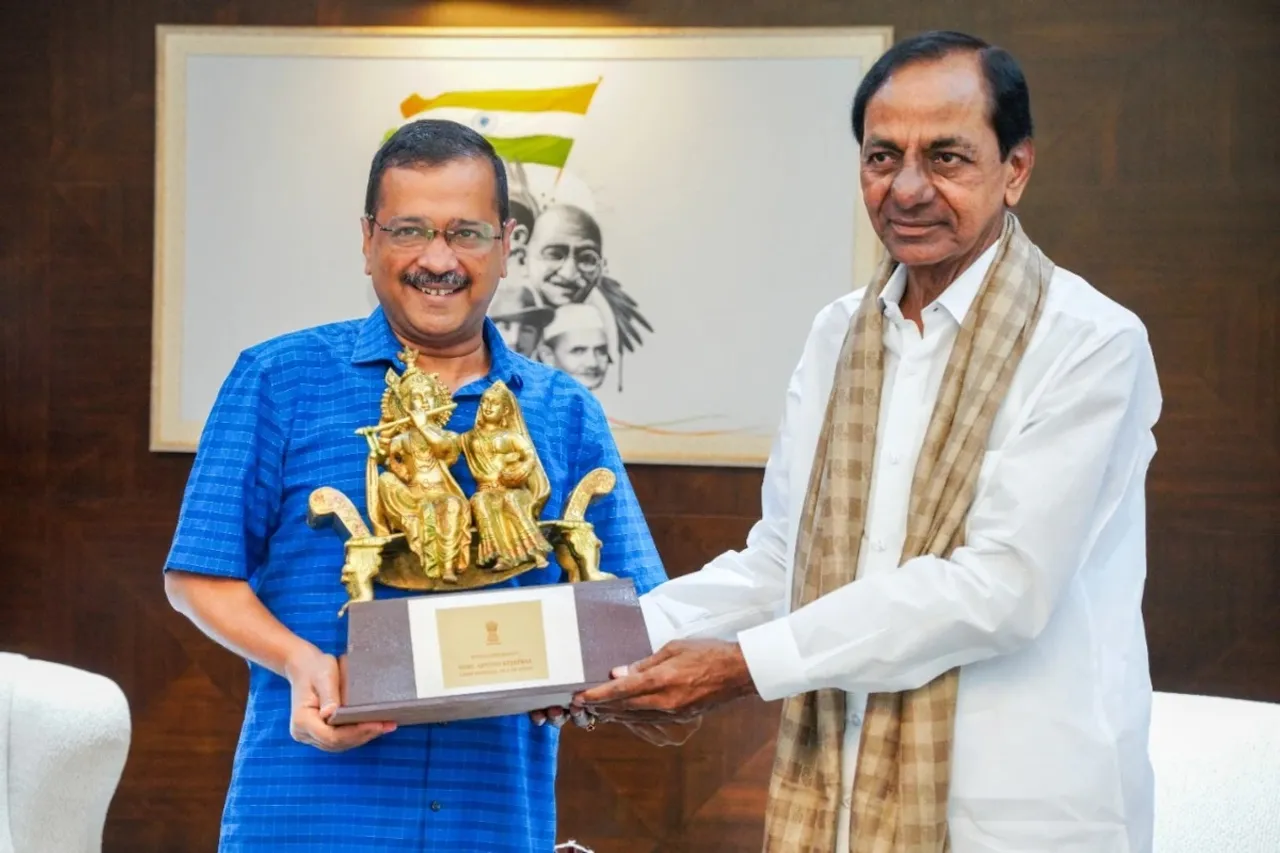 New Delhi: Delhi Chief Minister Arvind Kejriwal will meet his Telangana counterpart K Chandrashekar Rao in Hyderabad on Saturday to seek the Bharat Rashtra Samithi's support to oppose the Centre's ordinance on control of services in the national capital.
Kejriwal, who is also the national convenor of the Aam Aadmi Party, has been reaching out to leaders of non-BJP parties to garner their support against the ordinance so that the Centre's bid to replace it through a bill is defeated when it is brought in Parliament.
"Meeting Hon'ble CM of Telangana tomorrow in Hyderabad to seek support against unconstitutional and undemocratic ordinance passed by BJP government against the orders of Hon'ble Supreme Court," Kejriwal tweeted.
Earlier this week, he met West Bengal Chief Minister and TMC supremo Mamata Banerjee, Shiv Sena (UBT) chief Uddhav Thackeray and NCP chief Sharad Pawar seeking their support in the matter.
Kejriwal has also sought time to meet Congress president Mallikarjun Kharge and party leader Rahul Gandhi for their support in the matter.
The Centre on May 19 had promulgated the ordinance to create an authority for the transfer and posting of Group-A officers in Delhi, which the AAP government had called a deception with the Supreme Court verdict on control of services.
The ordinance came a week after the Supreme Court handed over the control of services in Delhi, excluding police, public order and land, to the elected government. It seeks to set up a National Capital Civil Service Authority for the transfer of and disciplinary proceedings against Group-A officers from the DANICS cadre.
Transfer and postings of all officers of the Delhi government were under the executive control of the lieutenant governor before the top court's May 11 verdict.