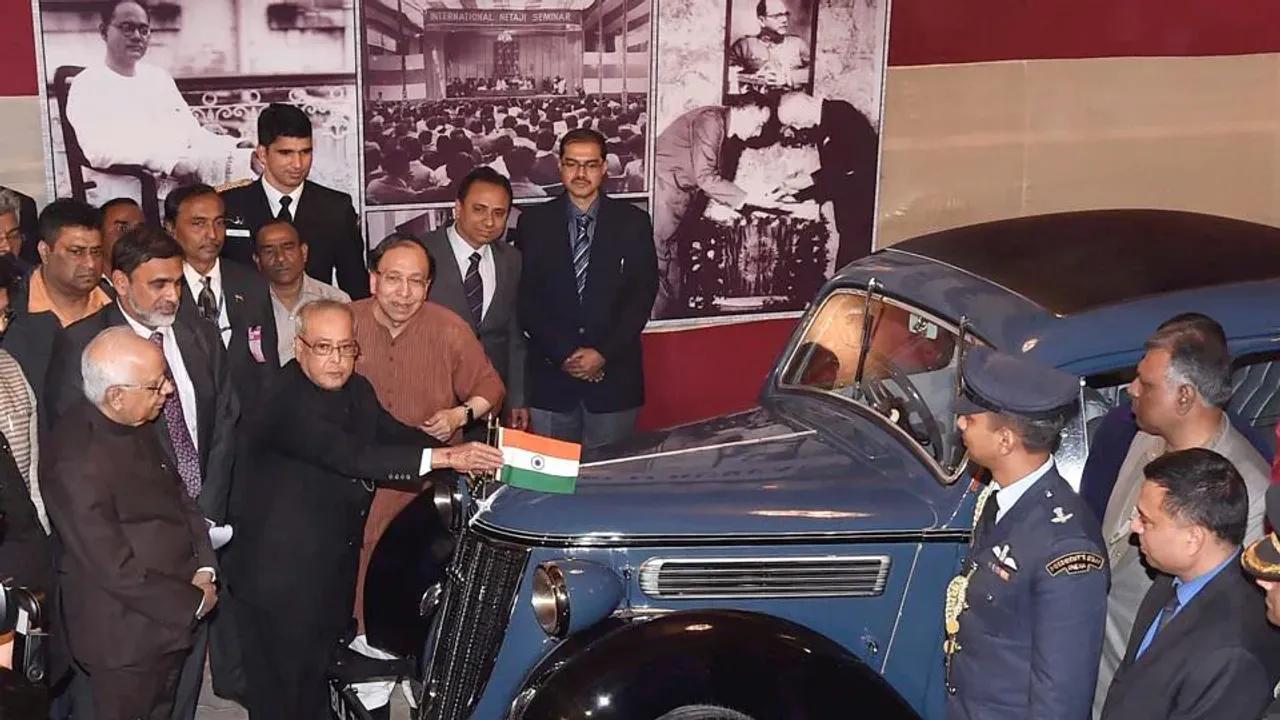 Bhubaneswar: With Odisha government making all efforts to place Biju Patnaik's iconic Dakota plane at the airport here for public viewing, demands are being made to bring Netaji Subhas Chandra Bose' Baby Austin car to his birthplace 'Janankinath Bhawan' at Odia Bazaar in Cuttack.
The iconic freedom fighter had used the car from 1930 to 1941 and had reportedly travelled from Kolkata to Burma but the wehereabouts of the car is not known. Cuttack-based Netaji Foundation, which has sent a memorandum to Cuttack Collector Bhabani Shankar Chayani, Monday claimed that there are media reports that the vehicle was located at Barari coke plant at Dhanbad in 2014.
"The Odisha government has brought Biju Babu's Dakota from Kolkata. it can also bring back Netaji's car and showcase it at his birthplace. It will be a tribute to the great freedom fighter of our country," Foundation convener Jinesh Das and Biki Chakrabarty said.
The country celebrates January 23, the birthday of the nationalist leader, as Parakram Diwas. The day this year marked the 126th birth anniversry of the great leader.
Another organisation called the Cuttack-Choudwar Bikash Parisada in a memorandum to Chief Minister Naveen Patnaik, through the Tangi-Choudwar tehsildar, placing the same demand also pressed for a statue of the nationalist leader and establishment of a research centre in Cuttack. They also demanded renaming of an important thoroughfare in the millenium city after him and inclusion of a chapter on his life in school curriculam.
They also demanded a collection of articles used daily by Netaji and installation of his statue at the premises of Revenshaw Collegiate School, where he had studied.
Netaji was born to Prabhavati Bose and Janakinath Bose on January 23, 1897 in Cuttack. Janakinath Bose was a well-to-do lawyer and a leader of the Indian National Congress. Odisha government has converted Janakinath Bhawan into Netaji Museum at his birthplace.
The state government had brought back the Dakota aircraft used by Biju Patnaik from Kolkata on January 18. The aircraft was lying ababdoned at the Netaji Subhas Chandra Bose international airport for decades.
The dismantled plane will be reassembled and then positioned at a designated place at the Biju Patnaik International Airport (BPIA) here for public viewing.
"BPIA is probably the first airport in the world where an old aircraft will be displayed for public viewing," historian Anil Dhir said.