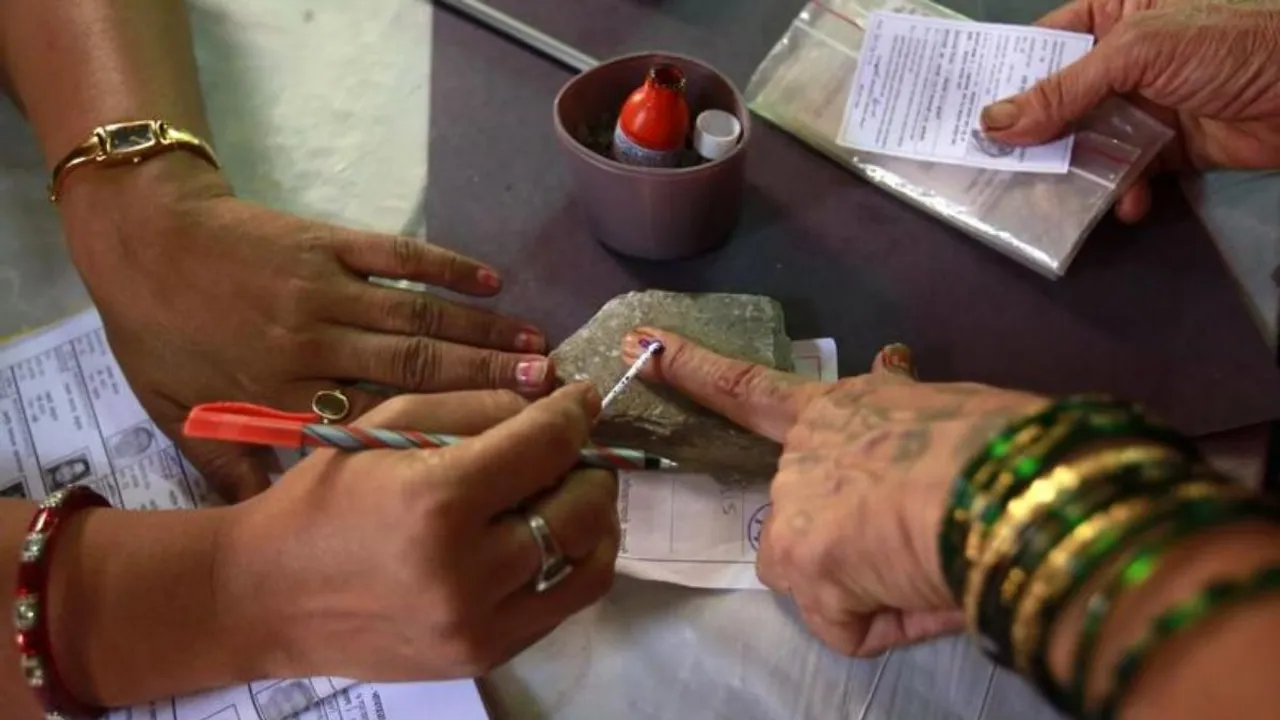 Ganganagar (Rajasthan): Ramesh Kumar started injecting heroin while working in Bikaner and remained hooked to the needle for five years, before he decided to go cold turkey.
He battled the worst of pangs when he could not get his fix, at times spiralling into a debilitating despondence. Kumar is now on a steady yet precarious road to sobriety having seen the abysmal depths of heroin addiction.
In Ganganagar, there are many like Kumar, who throng its deaddiction centres in the hope of recovery, having fallen prey to the drugs being brought into the district from across the border.
With the state Assembly poll in the offing, locals in Ganganagar district, situated close to the India-Pakistan border, are pressing for a permanent solution to the drug menace.
Kumar, who is undergoing treatment at a rehabilitation centre, urged the government to proactively work to end the drug abuse in the district.
"I was addicted to heroin. I used to do job in Bikaner and my friends made me try it there. Initially, I tried out of curiosity but later I got addicted. I couldn't stop myself and when I did, I used to get headache, stomach pain, nausea. There was no urge to go to work or do anything else, and ultimately, I quit my job," Kumar told PTI.
"Just like the doctors here set up awareness camps for educating people about the drug issues in this area, government too should contribute in that," said Kumar, who is on the verge of completing his treatment.
Sindhu, 26, recently admitted her husband to a rehabilitation centre. The rampant drug use in the district doesn't surprise her anymore.
"The drug issue is huge in this area. From children to youngsters to aged people, I have seen everyone becoming an addict. We want the government to resolve this problem permanently. It's breaking families," Sindhu told PTI.
She said every election, politicians visit door-to-door with the promise to end drug menace in the region but "never pay attention" to it once voted to power.
"Once we elect them, they forget about us. Cases of addiction are only rising, nothing else," she said.
While the Congress candidate from the Ganganagar assembly constituency refused to speak on the matter, the BJP and Independent candidates vowed to fix the issue once and for all.
Manish Bagla, a doctor at a government-licensed rehabilitation centre in Ganganagar, said 250 to 300 patients visit his centre in a month but only 15 of them are admitted at a time due to limited number of beds.
He said that though many addicts come from the neighbouring states, a majority of them are from Rajasthan's Ganganagar and Hanumangarh districts - particularly from the Indo-Pak border areas.
"We receive 8 to 10 patients every day and around 250 to 300 patients in a month. But we only prioritise those patients who have the will to quit," Bagla, a psychologist and the in-charge of Jan Sewa hospital's rehabilitation centre, told PTI.
"Earlier, we used to get patients who used to consume opium and medicinal drugs but now, most patients are heroin addicts. They either sniff or inject it into their body," he said, adding, they have been asking the government to increase the number of beds.
"We also plan to prepare a memorandum and submit it to the government to seek their help," Bagla said.
Ashok Kumar Arora, a 35-year-old resident of Hanumangarh and a patient at the Jan Sewa hospital's rehabilitation centre, urged the government to intensify its drug awareness campaigns.
"I started drinking with my friends and later got addicted to drugs. My parents got worried as my situation worsened and admitted me here.
"It was a 3-month treatment and I'm about to finish my course in the next two weeks. We demand the upcoming government to intensify its awareness campaigns to resolve the drug issue here. Once I step out of this place, I too will do my part," Arora said.
While Congress candidate Ankur Manglani refused to speak on the matter, Naresh Sethia, a local party leader, claimed that drug menace in Ganganagar is a "national issue." "This is a national issue involving cross-border smuggling. This matter should be looked into by the Centre and the Indian Army. However, we are completely against those who are involved in this.
"Political parties are distributing liquor ahead of elections and taking advantage of this issue as well," Sethia claimed.
Independent candidate Karuna Ashok Chandak said she will focus on educating the young if elected as an MLA, because, she thinks, only education can put an end to this menace.
"The biggest issue in Ganganagar is drug menace. This can only be fixed through education. If children get educated and involve themselves in curricular activities, their mind will never be diverted towards drugs," Chandak said.
Addressing a public meeting in Ganganagar, Jaideep Bihani, the BJP candidate from the constituency, said if voted to power, he will work to end drug abuse from Ganaganagar.
"The issue I'm focusing on in this elections is the issue of drugs in Ganganagar. This has become a district of drug addicts. If voted to power, my priority will be to end the drug menace in Ganganagar. Drug addiction has finished youths and their future," Bihani said.
Ganganagar District Superintendent of Police Vikas Sharma said police have been working in collaboration with the Border Security Force and Punjab officials on the issue.
"We conduct raids to check what kind of drugs are being sold at medicine stores. To tackle the cross-border drug smuggling, we have been working in collaboration with the Border Security Force and coordinating with Punjab officials alongside as well," said Sharma.
According to the DSP, police here get around one or two cases of cross border smuggling in a month, but the number has gone down due to strict measures put in place ahead of election.
"We have been running Operation 'Seema' under which we run extensive awareness campaigns to educate people about the issue," Sharma said.