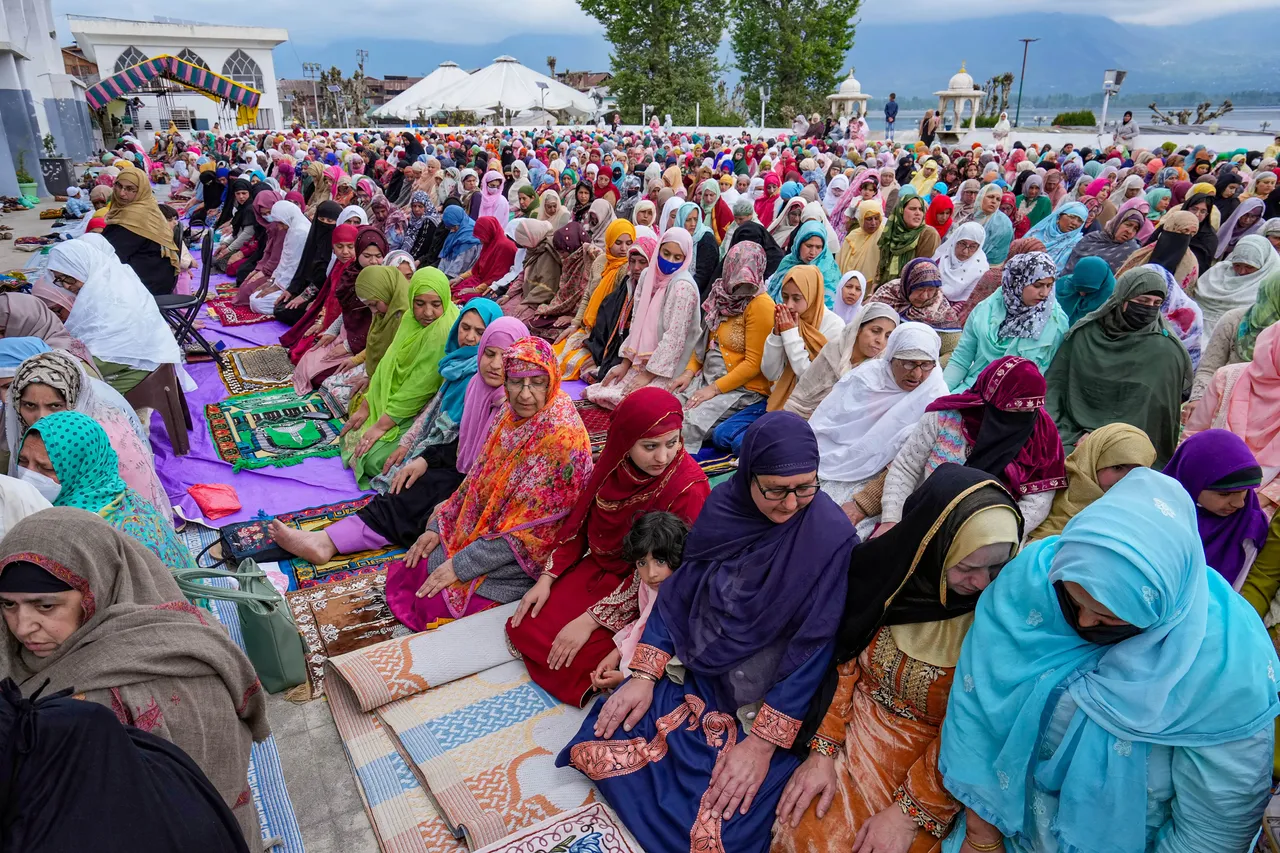 Jammu: Eid-ul-Fitr was celebrated across the Jammu region on Saturday as people congregated in large numbers at mosques, praying for peace and prosperity of the nation.
Eid-ul-Fitr, which marks the end of the fasting month of Ramzan, is being celebrated across India after crescent Moon was sighted on Friday evening.
The biggest congregation took place at Eidgah and Macca Masjid in Jammu, where hundreds of devotees performed Namaz-e-Eid and prayed for peace, development, and prosperity of Jammu and Kashmir as well as the country.
"In Jammu, brotherhood is a great example. People from other religions support Muslims, share sweets and greet each other. We wish and pray that we live together this way peacefully and happily," Mufti Ainayatula Qasmi told reporters after prayers here.
Eid Namaz was also offered at other mosques of the Doda, Kishtwar, Ramban, Poonch, Rajouri, Reasi, and Kathua districts in the Jammu region.
The district administrations had made elaborate security and other necessary arrangements for the festival.
"On the occasion of Eid-ul-Fitr, I convey my good wishes to all the people of the world and I pray that Eid bring happiness with it every year. We should stay together with love and happiness, this is what Islam teaches us. We should not think bad about anyone and always do good," said Babu Hussain, a local businessman.
Deputy Commissioners of districts also extended their greetings on the occasion and said that the festival is an occasion for devotion and charity.