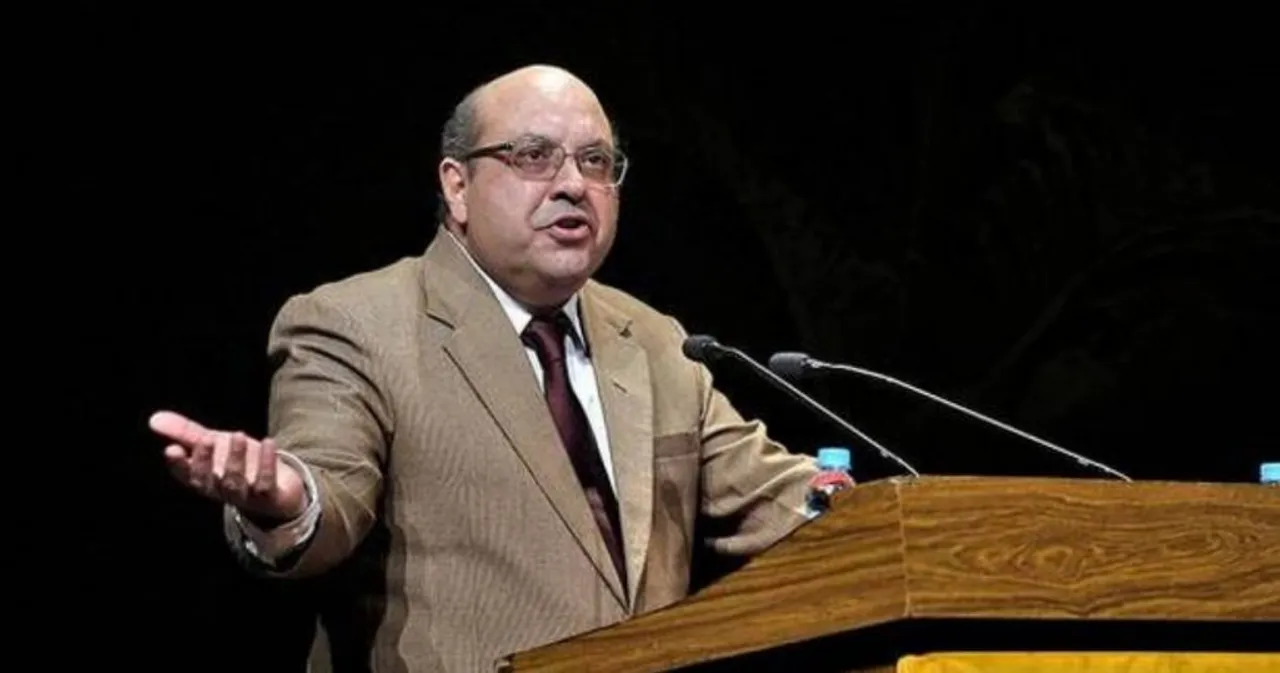 Mumbai: Former Supreme Court judge Rohinton Fali Nariman has slammed Union Law Minister Kiren Rijiju for his "diatribe" against the collegium system for appointment of judges, and said the government sitting on the names of judges recommended by the collegium was "deadly" for democracy.
Nariman also said that if the last bastion of independent judiciary falls, then the country would enter the "abyss of a new dark age". What is the independence of the judiciary if independent and fearless judges are not being appointed, he said.
He was speaking on Friday at the Mumbai University while delivering the seventh Chief Justice M C Chagla Memorial Lecture.
The former apex court judge also called for a special five-judge bench to be formed and for it to pass a judgment that once a name is sent by the collegium to the government and if the latter has nothing to say within a period of 30 days, then it will be taken as it has nothing to say.
"This sitting on names is a very deadly thing against democracy of this country. Because what you are merely doing is you are waiting for a particular collegium and hoping that the next collegium changes its mind. Appointment must be done within a reasonable time period," Nariman said.
"It is how a constitution works. If you don't have fearless and independent judges say goodbye…There is nothing left…As a matter of fact, according to me if finally this last bastion falls or was to fall we would enter the abyss of a new dark age, in which R K Laxman's Common Man will ask himself only one question: if the salt has lost its savour, wherewith will shall it be salted?..." he said.
Nariman was part of the Supreme Court collegium till he retired in August 2021.
Rijiju has time and again questioned the collegium system of appointment of judges, noting that it was "opaque and not transparent". Recently, Vice President Jagdeep Dhankar said that the striking down of the National Judicial Appointments Commission (NJAC) Act by the Supreme Court was a severe compromise of parliamentary sovereignty.
"We have heard a diatribe by the Union law minister of the day against this process (appointment of judges). Let me assure the law minister that there are two very basic constitutional fundamentals he must know," Nariman said.
"One fundamental is that unlike the United States, a minimum of five unelected judges are trusted with the interpretation of the Constitution. So, this constitution bench is trusted to interpret the constitution and once they have done this it is your bounden duty as an authority to follow that judgment," Nariman said.
"You may criticise it…as a citizen I may criticise it…no problem…but never forget you are an authority and as an authority you are bound by the judgment…right or wrong," he added.
On the issue of the basic doctrine structure, Nariman said it was sought to be undone twice in the past over 40 years ago and since then nobody has said a word against it except very recently.
"So let us be clear that this is something that has come to stay and thank god it has come to stay," he said.
Nariman added that in the United States, judicial appointments do not involve any decision-making process from the judiciary at all, but India adopted a different approach.
"Fortunately for us, what India did was initially till the 1990s, the President in consultation with judges that he thinks fit appoints judges in consultation with the Chief Justice of India. By and far what the Chief Justice of India said or recommended was followed," he said.
The retired judge further said that the constitutional principle here was the independence of judiciary and that was crucial for democracy.
"What is independence of the judiciary if not independent and fearless judges being appointed. Who would know better than the Chief Justice of India whether a judge should be appointed or should not," Nariman said.
It was later decided that apart from the CJI, senior judges would also be consulted, Nariman said, adding ultimately, the judiciary took into its own hands the appointment process.