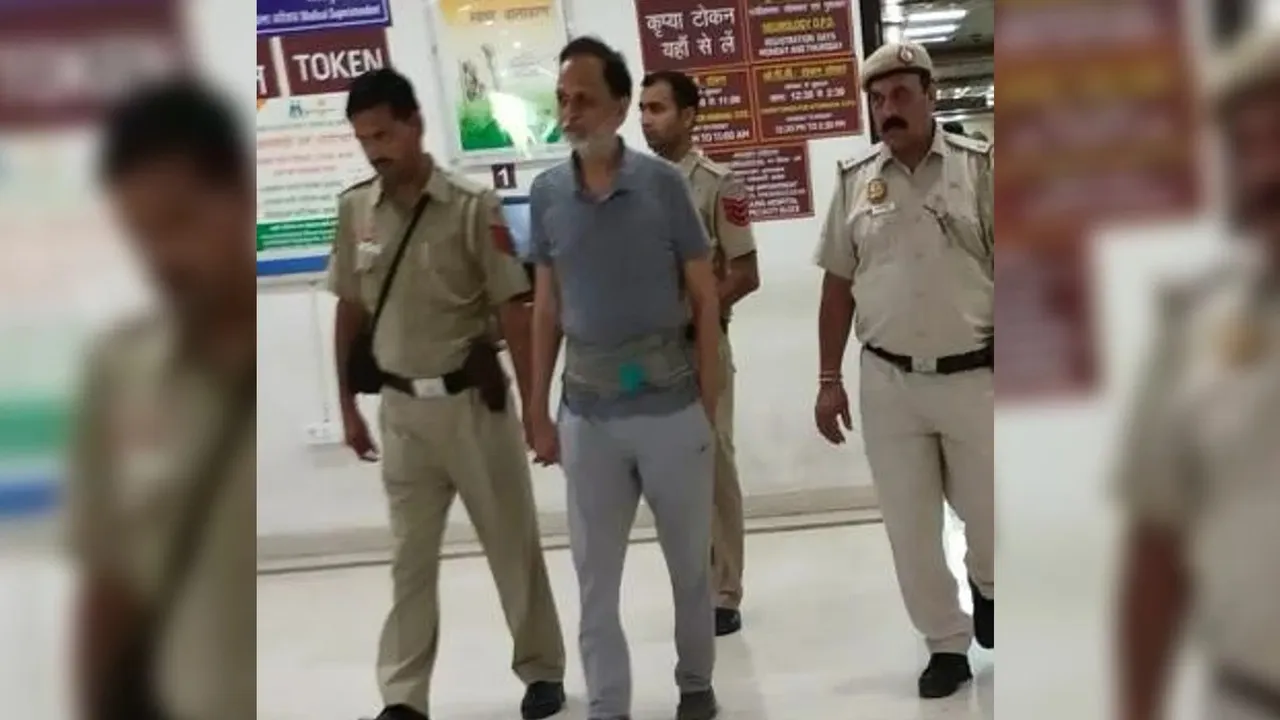 New Delhi: Jailed AAP leader and former Delhi minister Satyendar Jain was on Monday examined by doctors at the Safdarjung Hospital here for a spine problem, an official said.
Lodged at Delhi's Tihar Jail since his arrest in connection with a money laundering case last year, Jain was taken to the Deen Dayal Upadhyaya Hospital on Saturday but as he wanted a second opinion, he was taken to the Safdarjung Hospital, a senior jail official said.
"Jain visited the neurosurgery OPD in the morning and after being examined by the doctors there, he left. He was accompanied by police," said a spokesperson of the Safdarjung Hospital.
Jain was arrested by the Enforcement Directorate (ED) on May 31, 2022, in connection with a money laundering case.
Delhi Chief Minister Arvind Kejriwal wished his former cabinet colleague a speedy recovery.
"I pray to god for his better health. The people of Delhi are watching the arrogance and atrocities of the BJP. Even god will not forgive these oppressors. In this struggle, the people are with us and god is by our side. We are followers of Bhagat Singh and our fight against oppression, injustice and dictatorship will continue," he tweeted in Hindi.
AAP Rajya Sabha MP Sanjay Singh also targeted the BJP and accused them of "wanting to kill" Jain.
"Clap and celebrate, BJP but remember he (Jain) is the same man who tested Covid positive, lost his father yet didn't hesitate to serve the people of Delhi. The BJP wants to kill Satyendar Jain. This level of cruelty is not acceptable, Modi ji," he said in a tweet in Hindi.
Last week Senior advocate Abhishek Singhvi, appearing for Jain, had told the Supreme Court the former minister has lost 35 kg and virtually became a skeleton. He is also suffering from various ailments, he had said.