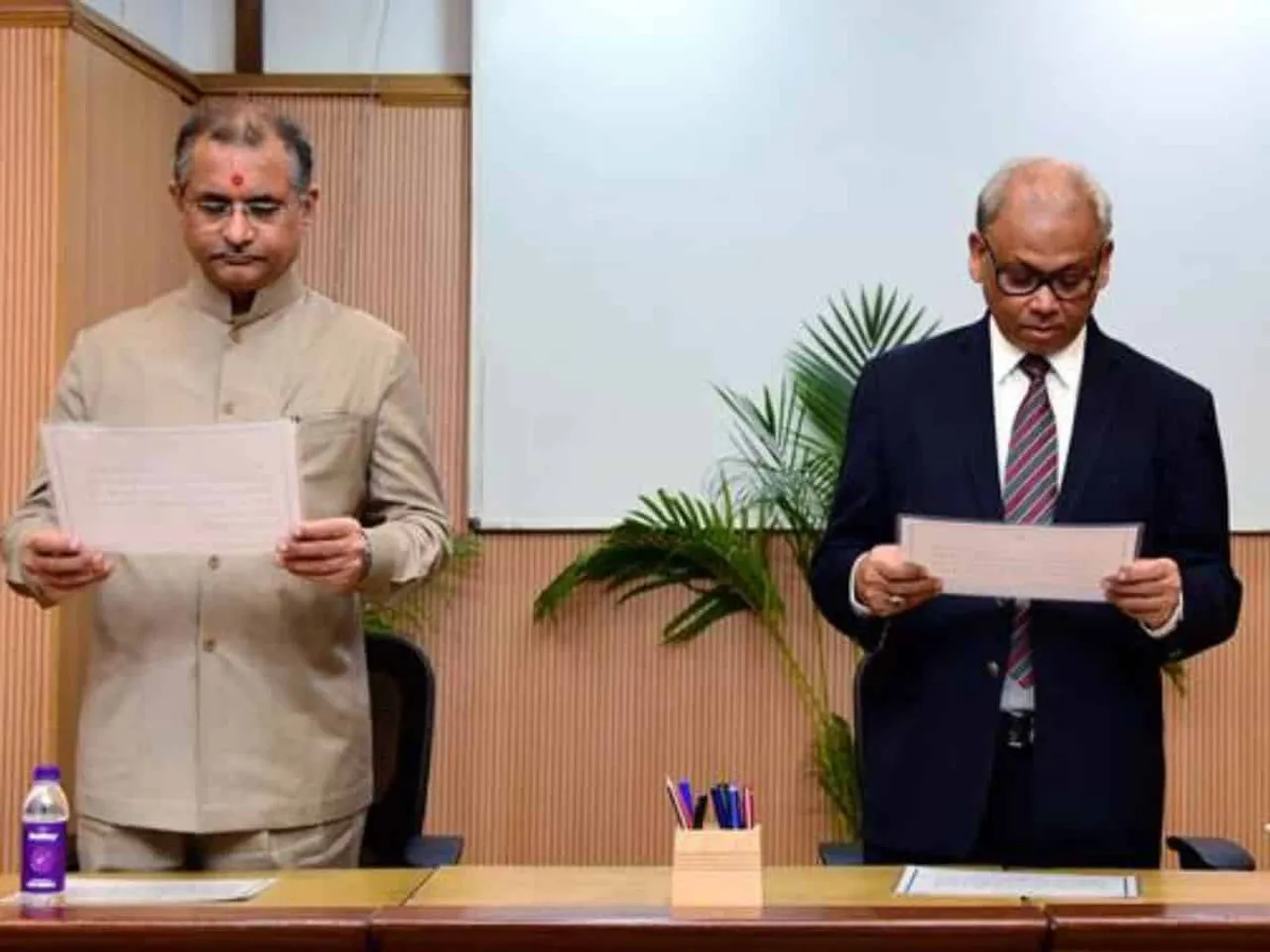 New Delhi: Former Micro, Small, and Medium Enterprises (MSME) secretary Bidyut Bihari Swain was on Thursday sworn in as a UPSC member, an official statement said.
Swain, a 1988 batch Indian Administrative Service (IAS) officer of Gujarat cadre, was administered the oath of office and secrecy by UPSC chairman Manoj Soni, said the statement issued by the Personnel Ministry.
The Union Public Service Commission (UPSC) conducts civil services examination annually to select officers of IAS, Indian Foreign Service (IFS) and Indian Police Service (IPS), among others.
The Commission is headed by a chairman and it can have a maximum of 10 members. With Swain's appointment, there now exists a vacancy of four members.
A UPSC member is appointed for a term of six years or until attaining 65 years of age.
Swain was going to superannuate in September this year after turning 60, the age of retirement.
Between 1989 and 2018, Swain served the government of Gujarat at the district and state levels.
He joined the government of India in 2018 as additional secretary in the Department of Commerce in-charge of Special Economic Zones, trade negotiations of India with Commonwealth of Independent States (CIS) countries, and export insurance.
He also held various positions such as chairperson of Kimberley Protocol and Commissioner General of India, World Expo-Dubai, according to his official bio data.
On his promotion as special secretary in the Department of Commerce in 2020, he dealt with Trade Policy Division, CIS and Oceania divisions, with an additional charge of Director General of Trade Remedies.
In January 2021, he was posted as MSME secretary, where he served till May.
Skill Development and Entrepreneurship Secretary Atul Kumar Tiwari has been given additional charge of the post of Secretary, MSME.
Swain has a Master of Arts (MA) degree in political science from Jawaharlal Nehru University, New Delhi, and a Masters in Public Policy and Management from The Institute of Social Studies, The Hague, The Netherlands.